Best PS5 games in 2023: What to play
Here are the best PS5 games you can play right now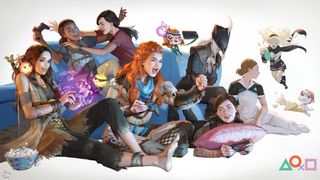 (Image credit: Sony)
The best PS5 games range from the super-obvious PS5 exclusives and AAA cross-platform titles to those really obscure indie games no one talks about. Yes, the PS5 is currently in its infancy, but there are still plenty of games to play. If you're not careful, you'll be swimming in sequels and remakes before you know it. That's why you should play the best PS5 games now so you're ready for the future.
We kicked off our PS5 games coverage with a full PS5 review, and we were blown away by the controller, distinct UI and numerous features the console offers. To put it bluntly, the PS5 DualSense crushes the Xbox Series X controller. When we started our testing to determine the best PS5 games, we played a few games that didn't make it on this list — check out our Godfall review and Returnal review for prime examples.
It's going to take some time to properly fill out this list, but the best PS5 games you can play right now are titles that aren't original or might not even be considered a full new game, like Demon's Souls and Spider-Man: Miles Morales, respectively. Check out our articles covering Remnant 2 and Dragon's Dogma 2. Check out our PS VR2 review, which is an awesome new headset just for us that brings a high quality VR experience, easy plug-and-play setup and a promising catalog of games. And if you're interested in hearing me rant about how random encounters in RPGs are actually good — click away. You can read about my romantic journey in Stray Gods.
Also, check out our System of the Stars piece, where we meet the therapist using videos games to teach mental health. If you're into pen and paper games, check out our best virtual tabletop software page. (And our DND tips if you need help).
While we await the potentially ground-breaking games to give us a taste of what next-gen is supposed to feel like, here are the best PS5 games that you can play today.
The best PS5 games you can play today
Why you can trust Laptop Mag Our expert reviewers spend hours testing and comparing products and services so you can choose the best for you. Find out more about how we test.
Spider-Man 2 exceeded expectations, offering an emotional narrative surrounded by superb traversal tech and joyous brawler combat.
Spider-Man 2 is Insomniac Games' greatest effort in over a decade, and while the developer's approach to open-world design has yet to hit the bullseye, this campaign showcases its expertise with a compelling story and unforgettable spectacle. It is one of the best PS5 games in the console's growing library.
Insomniac did the most appropriate thing for a Spider-Man story. By focusing on people instead of titles, alongside themes questioning the nature of what lies beneath the mask, the developer has diverted away from superhero oversaturation.
— Momo Tabari
See our full Spider-Man 2 review.
Final Fantasy 16 is one of the best hack-and-slash action games since Devil May Cry.
The combo-potential is so huge that we've already got epic videos from SunhiLegend. The combat aside, the story and voice acting are also incredibly good. It's one of the few times that a Final Fantasy game has felt truly modern.
One of my favorite things about Final Fantasy 16 is Active Time Lore. It's a feature that lets you pause in the middle of a cutscene or gameplay and display encyclopedic entries pertaining to relevant events in-game, such as persons, land and histories, mysteries of the realm, and bestiaries. It's so convenient, and every big RPG should have it.
— Rami Tabari
See our piece on Final Fantasy 16.
Well, you've seen the score. What else could I possibly say about God of War Ragnarök?
Every time I've given out full marks for a review, it usually comes with a week of deep thought and self reflection into whether it actually deserves this huge stamp of approval. This didn't happen for Ragnarök. In fact, this is the easiest five stars I've ever given.
You see, Sony Santa Monica could have just made something bigger and better, and called it a day. But readers of my hands-on impressions will know that I wanted something special, and this absolutely delivers.
— Jason England
See our full God of War Ragnarök review.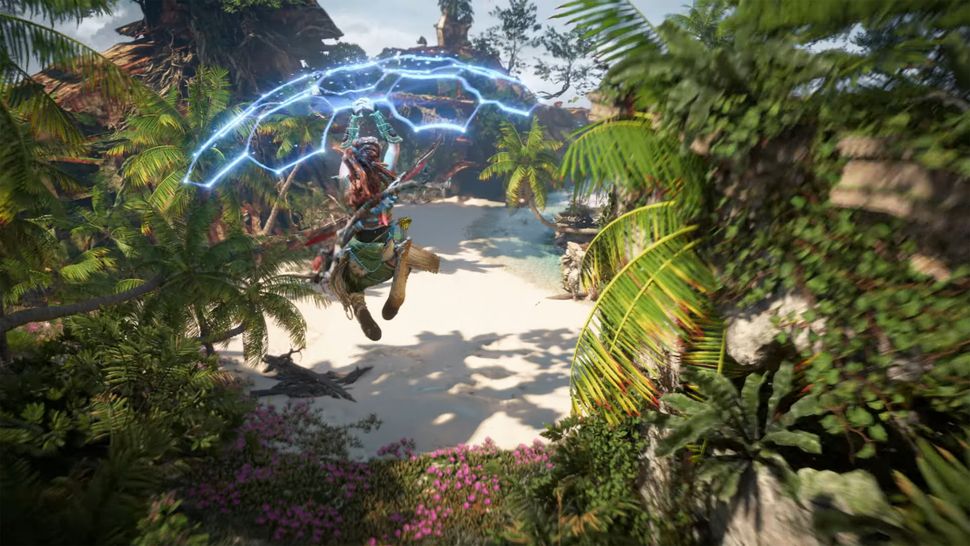 When Horizon Zero Dawn debuted five years ago, the game ushered in the launch of the PlayStation 4 Pro and console 4K gaming. Horizon Forbidden West's arrival on February 18 is no less auspicious. While it's not ushering in a new console iteration, it does signal the start of more AAA titles from Sony.
As per usual, developer Guerilla Games did not shirk away from the challenge as Forbidden West offers an expansive third-person, action-adventure open world romp that is beautiful and deadly. Players once again pick up the spear, bow and arrows of Aloy, the Nora outcast turned savior as she fights to save the world. Horizon Forbidden West easily fits into our best PS5 games ranking.
— Sherri L. Smith
See our full Horizon Forbidden West review.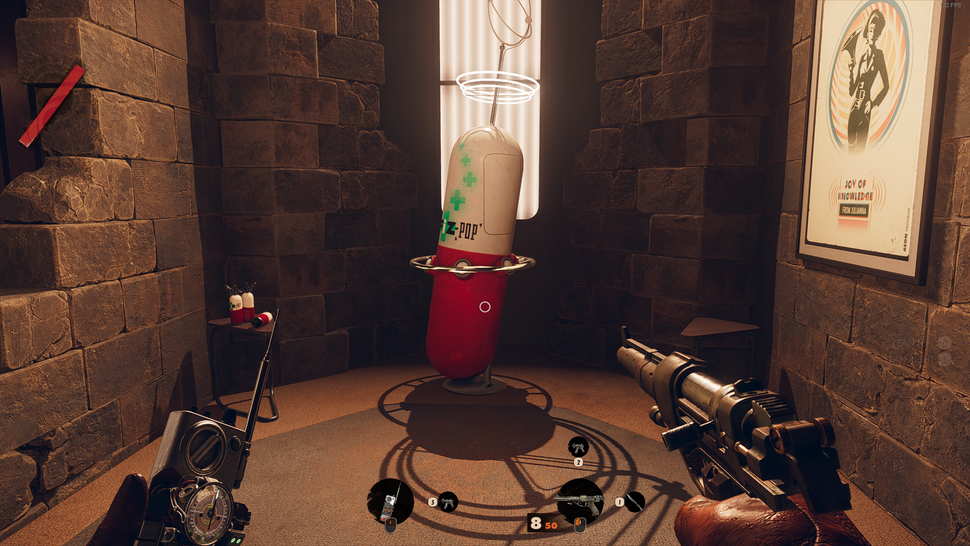 Deathloop is like a chaotic, violent melange of Groundhog Day, a dash of My Super Ex-Girlfriend, and favorite game of all time, Dishonored. In fact, Arkane Studios is the talented team that brought us the latter and they're the same folks who worked on Deathloop — and the similarities are striking. Deathloop delivers all the beloved aspects of Dishonored: supernatural abilities, dual-wielding fighting styles, gritty, explorable worlds, and merciless, annoying enemies who call the whole damn town for backup.
However, Deathloop offers a more modern twist, ditching stuffy ol' 19th century royal protector Corvo for au courant Colt who's got a colorful, snide personality à la Samuel L. Jackson and hilarious quips that make you chuckle. With Colt's on-edge temperament and affinity for cursing, he's one step away from yelling, "Enough is enough! I've had it with these [expletive] time loops on this [expletive] island!"
As you step into Colt's shoes for the first time, you're just as clueless as he is. You, too, are trying to collect all pieces of the puzzle to create the big picture of what the hell is going on here and how you're going to put a stop to this maddening time loop.
— Kimberly Gedeon
See our full Deathloop review.
Tiny Tina's Wonderlands feels like the work of a think tank specifically tasked with getting Rami Tabari to fall in love with this Borderlands spin-off. I've played Borderlands before and I've never been a fan — it just didn't click with me, but Wonderlands absolutely works for this D&D addict.
From the detailed character customization and creative classes to the mish-mash of Dungeons & Dragons inside jokes and the addition of spellcasting, Tiny Tina's Wonderlands is practically everything I wanted from Gearbox. It's not perfect; there are some glaring issues with the inventory and item systems. I also would have preferred a true open world, but when I'm not playing Tiny Tina's Wonderlands, I'm thinking about Tiny Tina's Wonderlands.
— Rami Tabari
See our full Tiny Tina's Wonderlands review.
In my preview piece for Elden Ring, I called the game "aimless." I felt underwhelmed and boldly stated that it "occasionally echoes the vacantness seen in other open-world titles." This claim, which was made after seven hours of play time, is no longer representative of how I feel after 70 hours with the game, but that feeling isn't gone entirely.
Elden Ring's best moments offer up the most potent sensations of grandeur I've experienced while exploring an open world. Its immense scale and sense of freedom contrasts wonderfully with the terrors that linger throughout its derelict plains. But alternatively, the game is plagued by some tedious objectives, frequent boss and enemy reuse, and exhausting mini-dungeons. The Lands Between continues to surprise me even after riding through them for dozens of hours, but those repetitive moments are a slog.
Otherwise, FromSoftware offers up a robust mechanical evolution to its Soulsborne formula, providing an unmatched level of character diversity, allowing the player to tackle the many horrors of this world in whatever fashion they please.
— Momo Tabari
See our full Elden Ring review.
8. Spider-Man: Miles Morales
From the title screen, you can tell that Spider-Man: Miles Morales is something special. From our titular Spider-Man's hair wave pattern to the stitching on his winter boots, Miles Morales brought in the PS5 in a big way — with a whole new Spidey. Spider-Man: Miles Morales sees players jump into the eager spandex of Morales as your usual neighborhood Spider-Man Peter Parker goes on assignment to Europe.
A new hero means new powers. Since this isn't Insomniac Games' first rodeo with the web-crawler, the developer did a great job of making Miles' gameplay feel simultaneously different and familiar. Thanks to the DualSense controllers, you could feel the crackling from Morales' electric-based Venom powers. And running at 4K, 60fps, the game looks incredibly photorealistic.
The shiny new graphics and cool powers are great. But what makes Spider-Man: Miles Morales a must-play is the story. Not only is Miles coming to grips with his new powers, but he's also still mourning his father's loss from the previous game. Setting up shop in Spanish Harlem, this Spider-Man story is much more intimate, testing the bonds of friendship, legacy and responsibility.
— Sherri L. Smith
It would be dishonest of me to claim that Bluepoint's Demon's Souls is everything I wanted it to be. Don't get me wrong, it's a fantastic game, but FromSoftware's 2009 masterpiece presents a world so gritty and striking that many of its moments still haunt me. It's quiet, subtle and far more contemplative than any other Soulsborne title in the series.
Demon's Souls on the PS5 evokes something far different. Bluepoint has turned this dark, deranged world into a visual and aural spectacle. It's stunning and awesome, but sacrifices much of its atmospheric terror to achieve these wondrous qualities.
This vision is surprisingly different from what I originally wanted, regardless, I adored it. Bluepoint has crafted a breathtaking spectacle at a level I've only experienced in a few other games. It's one of the best PS5 games you could play right now.
— Momo Tabari
See our full Demon's Souls review.