When should I buy a new gaming laptop? A guide to picking the right time to upgrade
Here's our buying advice for anybody looking to get into the world of gaming laptops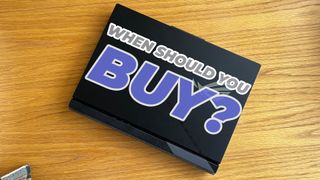 (Image credit: Future)
When is the right time to buy a new gaming laptop? It's a question we are bombarded with, and I know why. The portable gaming PC landscape can seem a bit like the wild, wild west, but if you follow our expert advice below, you'll get the best bang for your buck!
There are some trends to keep an eye on, such as when sales events happen (seasonal or otherwise), and when the latest laptop GPUs launch. Once you're on top of these, you can pick the right time to either buy your first gaming laptop or upgrade from your previous.
So, rather than blather on about it, let's get into answering the first question.
How often should you buy a new gaming laptop?
Thanks to game optimization across the breadth of differently specced systems, you could realistically keep your gaming laptop going for 4-5 years.
Keeping to the bleeding edge of performance with annual upgrades is just plain bad for your bank balance. But if you don't want to flirt with the low graphics settings on games in the future, I'd reduce that upgrade cycle to 2-3 years.
Normally, the rate of progress in GPU performance is about a 20-30% power increase per year. At this rate, you'll be safe in the knowledge that you will get a significant jump in performance after roughly 36 months.
But thanks to supersampling techniques like DLSS 3.0, the longevity of your gaming laptops is a sure thing — squeezing more power potential out of your GPU thanks to AI and machine learning.
How much power do I need in my gaming laptop?
This is the big unknown, as it's very much up to you what you want from your gaming laptop. One common myth we have to bust is this: all current gaming laptops are capable of playing AAA games in some way shape or form. It just depends on what fidelity and performance you're looking for.
Let's take Forza Horizon 5 for example, which is a game that's been well optimized for a range of systems, but can be demanding if you turn up the detail. I've tested it across a whole host of systems. Here's a quick cheat sheet for what default settings I had to use to get at least 60 FPS at 1080p for each GPU:
RTX 3050: Low
RTX 3060: Medium
RTX 3070: Medium
RTX 3080: High
RTX 4050: Medium
RTX 4060: High
RTX 4070: High
RTX 4080: Extreme
RTX 4090: Extreme
These are without DLSS 3.0 turned on by the way, so those RTX 40 series GPUs are capable of more at higher detail settings with it turned on. But it's just a guide as to the performance you can expect from each price range.
If you're purely doing indie gaming with a hint of AAA action on a laptop, then the cheaper tier is optimal. For AAA gaming solely on a laptop screen, you can get great performance from a mid-range option. But if you want a monster that's capable of the highest settings, and also count as a solid desktop replacement, you've got to shell out the big bucks.
When should I look for a gaming laptop deal?
In one way, the answer to this is pretty simple: wait for Black Friday or Prime Day. However, great gaming laptop deals do appear quite regularly throughout the year. You can keep up with them by checking out our regularly updated best gaming laptop deals page.
They can align with big gaming events like the Xbox Games Showcase, kick off over key holidays like Presidents' Day in the U.S. or bank holidays in the U.K., or appear on a more permanent basis when newer laptops launch.
So make sure you have the Camelizer Chrome extension to do price checks, keep an eye out around particular key events like game announcement events and sales (such as the Steam sales), and make an informed decision.
Should I wait for a new gaming laptop to come out?
New laptop GPUs drop like clockwork at the beginning of the year — usually at CES. If you are within 3-4 months of the new year, you should wait for all the refreshed models that launch.
This accomplishes one of two things, based on what your purchase decision is:
If you are looking for the bleeding edge with no concern for price: This way, you're not getting that buyer's remorse from buying something you think is new, but is immediately updated with new internals.
If you're not bothered about the bleeding edge: Once gaming laptops are superseded by a new generation of GPUs, you'll find the outgoing models get deep price cuts.
Bottom line
Navigating the world of gaming laptops is, fortunately, a little more predictable than other categories like trying to buy a MacBook. You get new internal components every year, and with those, new systems launch.
Use our tips above to help you decide how much power you want while making sure you don't waste your money in the process.
Category
Back to Gaming Laptops
Brand
Processor
RAM
Storage Size
Screen Size
Colour
Condition
Price
Stay in the know with Laptop Mag
Get our in-depth reviews, helpful tips, great deals, and the biggest news stories delivered to your inbox.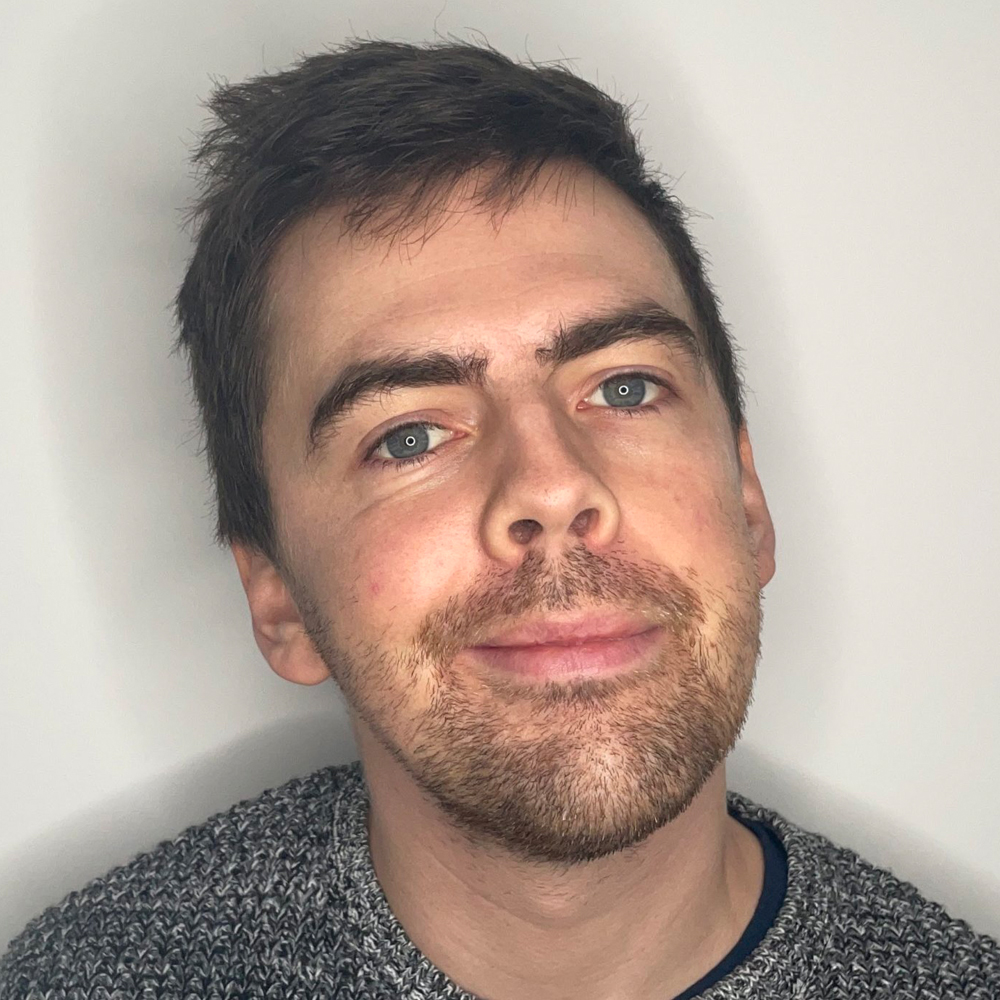 Jason brings a decade of tech and gaming journalism experience to his role as a writer at Laptop Mag. He takes a particular interest in writing articles and creating videos about laptops, headphones and games. He has previously written for Kotaku, Stuff and BBC Science Focus. In his spare time, you'll find Jason looking for good dogs to pet or thinking about eating pizza if he isn't already.