Sorry, iPhone users — this new YouTube feature will have you envying Android folks
Hum a song and let YouTube 'Name. That. Tune'!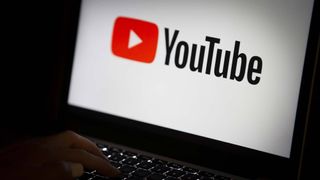 (Image credit: Getty)
Move over, Shazam — YouTube is working on a new song-identifying feature in its mobile app that'll let users search for songs by humming. Sometimes, the best way to get a song out of your head is to just listen to it, and if you can only remember the melody of a song, it can be almost impossible to find it. This experimental YouTube feature would save you from going crazy all day with an unidentifiable melody repeating in your head.
Unfortunately, YouTube only rolled out this song-identifying feature to a small percentage of Android users on August 22, 2023. Most Android users and all iPhone users will have to wait a little bit until the feature is fully worked out. Read on for more details on how the technology works, and how to see if you're part of the small experiment group.
See if you're in this humming YouTube experiment
The coolest part about this YouTube beta feature is that you can possibly identify songs by humming for only three seconds. You can also record a song that's currently being played, but that's a tried-and-true feature people have seen for years from Shazam.
Google released a similar hum-to-search feature through Google Assistant and the Google app in 2020, and this feature is still supported today. However, searching for a song by humming via Google Assistant takes about 10 to 15 seconds of audio, but this new YouTube feature requires as little as 3 seconds of audio.
In the company's announcement, it does say "3+ seconds," so depending on how niche your track is, YouTube could take just as long as Google Assistant does. Once YouTube has identified the track, the app will automatically take you to "official music content, user-generated videos, and/or Shorts featuring the searched song."
To see if you're part of the experiment, head to the YouTube app on your Android device. Tap the search bar, and then tap on the voice search button (microphone icon). If you have access to the new feature, the company says "you can toggle from YouTube voice search to the new song search feature."
As mentioned before, this experiment will only reach "a small percentage of people across the globe who watch YouTube on Android devices." The company doesn't specify what this "small percentage" is, or roughly how many people might see the feature in its beta stage. Most people probably won't have this experimental feature, so for now, if you have a song's melody stuck in your head, ask Google Assistant "What's this song?" and hum away.
It'll be interesting to see if this feature excels, and whether or not it inspires Shazam to add a similar feature to its service. Shazam has been around since 1999, and the company was acquired by Apple in 2018, but no identify-by-humming feature has been added yet for iPhone users or Shazam users in general.
Stay in the know with Laptop Mag
Get our in-depth reviews, helpful tips, great deals, and the biggest news stories delivered to your inbox.