Xbox and Bethesda E3 2021 Showcase: Starfield, Forza Horizon 5 and more
Xbox and Bethesda are up to bat at E3 2021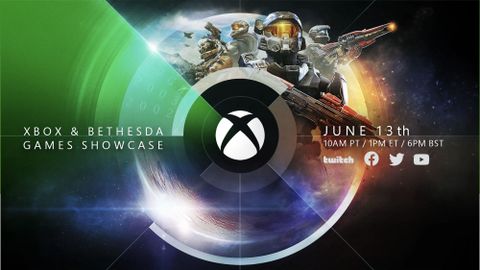 (Image: © Xbox)
Day two of E3 2021 is about to commence and Xbox did not disappoint. The company did not shy away from playing up the Bethesda partnership, with renowned game designer, Todd Howard kicking things off with Starfield. From there, we learned that Bethesda is upping the number of games available in Xbox Game Pass from 10 to 30, including Fallout 76 and Doom Eternal.
Thirty seemed to be the magic number as Microsoft just launched into a deluge of upcoming titles, including Halo: Infinite, Back 4 Blood, Psychonauts 2 and the intriguing Redfall. Other new titles include Slime Rancher 2, Atomic Heart and Contraband.
Established games saw some cool updates with Captain Jack Sparrow coming aboard for Sea of Thieves and Grounded getting a new brood mother boss along with some quality-of-life upgrades. And at long last, the stunning Microsoft Flight Simulator comes to Xbox in stunning 4K.
Although we weren't there in person to experience the excitement, the Xbox/Bethesda showcase definitely conjured up the glee and wonder from past shows.
Refresh
After a few words from Bethesda's Todd Howard, we learn that Starfield will be an Xbox exclusive and will launch November 11, 2022.
Xbox will be announcing a whopping 30 titles! The first of which is Stalker 2, which looks like it takes place in Russia and is the typical post-apocalyptic, horror shoot-em-up.
Back 4 Blood, the spiritual successor to the popular Left 4 Dead looks good and glory and has a October 12.
Contraband a new IP made a brief appearance and Captain Jack Sparrow will be getting into all kinds of nautical nonsense in the latest Sea of Thieves update.
Got some solid looking FPS action from the pre-alpha footage of Battlefield 2024. I mean, if you count a raging tornado and diving off a skyscraper solid. And wait, was that a rocket? Well OK, then. Look for that on October 22, 2021.
12 Minutes, a time-looping mystery looks pretty compelling and launches on August 19, 2021. But even more exciting, we'll finally be able to play Psychonauts 2, the long-awaited sequel to the original title on August 25, 2021 with day one access on Xbox Game Pass.
Playing up Xbox's latest high-profile acquisition, we learn that even more Bethesda titles will be available, bringing the grand total to 30 with popular titles such as Doom: Eternal, The Elder Scrolls Online and Fallout 76. Speaking of Fallout 76, a new expansion is coming so get ready to return to the wastes.
Console launch exclusive Party Animals looks equal parts twisted and adorable. And I'm super excited that Hades is finally coming to console. Sure, I've put at least 50 hours into the award-winning title, what's a few more?
The latest look at Halo: Infinite looks gorgeous and reveals some interesting tidbits. It appears Cortana has been deleted, or that's what someone wants us to believe.
And judging by the multiplayer, I'll be spending quite a lot of time with the squad bring the pain in PvP action.
Diablo II to is coming September 21, 2021 for all your hack, slash and loot needs.
The latest look at Far Cry 6 brings that over-the-top action we've come to expect from the series with a healthy heap of menace from actor, Giancarlo Esposito, who's playing Anton Castillo, the game's big bad.
I'm just gonna say it. Slime Rancher 2 looks like cute, wiggly fun.
Telekinesis and shiny killer robots? We definitely want to know more about Atomic Heart.
In addition to Among Us coming to Xbox, we see Grounded getting some cool updates including the ability to sit, achievements and the scary-looking Brood Mother. Plus, we got a glimpse at The Ascent, a console launch exclusive.
Microsoft Flight Simulator is taking off for Xbox in July 27, 2021 in glorious 4K. Which is great for folks whose laptops weren't powerful to run it on PC.
And because you can't have planes without automobiles, Forza Horizon 5 is taking Mexico by storm. It's the largest open-world in the series to date with near photo-realistic environments.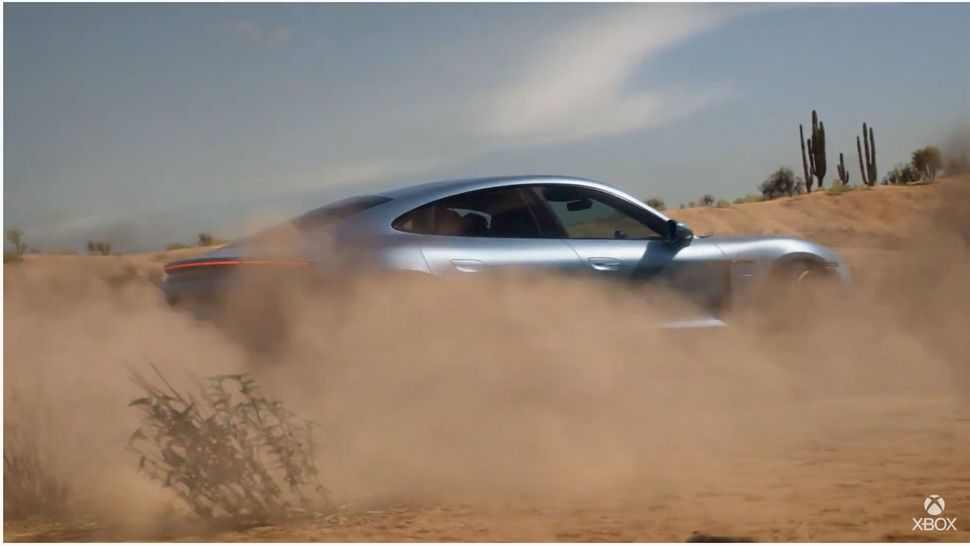 Phil Spencer, head of Xbox gives a recap of everything we just saw and it was a lot. Console exclusives, Day one Xbox Game Pass launches with a new launch every month, it's clear Xbox is serving up all the games we could possibly want starting this summer.
Oh and one more thing. From Arkane Studios, we get a new multiplayer title that looks ridiculously kick-ass. It looks like a battle of superpowers versus vampire that I absolutely am dying to see more of. Stay tuned for Redfall in 2022.