Resident Evil Showcase: Resident Evil 4 gameplay, Resident Evil Village: Winters Expansion and more
Here's everything you missed at the Resident Evil October Showcase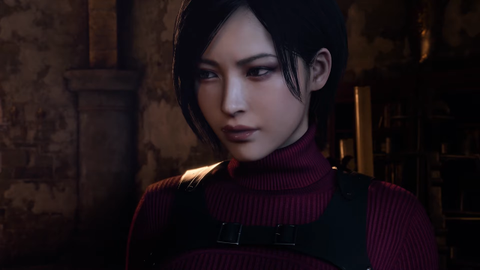 (Image: © Capcom)
Capcom just had its Resident Evil October Showcase, giving us further looks at Resident Evil 4 Remake, Resident Evil Village: Winters' Expansion and more. If you didn't make it to the show for whatever reason, here's a comprehensive list of everything you missed.
Refresh
The Resident Evil Showcase begins in less than 30 minutes! Be sure to tune in on Twitch or YouTube to get a first look at what's going on in the series. If you're unable to make it, we'll be updating this article with the juiciest details.
The Resident Evil Showcase is beginning now! Tune in on Twitch or YouTube to get a first look at what's going on in the series. If you're unable to make it, we'll be updating this article with the juiciest details.
The Resident Evil October Showcase opens with the Duke taking us through a creepy, distraught library. It seems the event is being framed as taking the players through this library in the form of announcements.
Resident Evil Village: Winters Expansion is being shown off now. We can see the game being played in third-person and also snippets of what it will look like when we take control of Rose as she's grown up.
We see her deal with strange plant monsters, multi-faced terrors, weird dark entities, and boast her own magical powers. It seems like a part of the expansion takes place in Lady D. household. We also get to see the Duke's evolution.
The story revolves around Rose attempting to get rid of her "unwanted powers," and the game is taking place in the Realm of Consciousness, taking players to the titular village of the game. Ethan Winters will look away even if you try to see him in third person mode, which is hilarious.
A demo for the 3rd person mode is available today, and is playable for 60 minutes.
They're showing off Re-Verse for Resident Evil, which will be added as free content for those who own Resident Evil Village. The early access begins October 24, and will receive updates after it is officially released.
Resident Evil Village is coming to Mac on October 28. It will also be available through Cloud on Nintendo Switch at 60fps, and you can test the cloud quality through a demo to see if it works properly for you. RE2 Cloud on November 11, RE3 Cloud on November 11, RE7 Cloud on December 16.
Resident Evil 4 Remake is being given a new trailer. We're seeing first hand footage of Leon facing off against the nightmares of this iconic village; we even saw a glimpse of the iconic boat sequence.
We're currently being shown spliced together bits of gameplay, mostly made up of Leon walking through the village, opening doors, and looking around the environments.
Leon comes across a deceased police officer in a destroyed basement, and we saw Leon pull out his gun shooting at a terrifying zombie with his head completely snapped. At some point, he crouches to sneak past him, escalating the house to find a moment of freedom.
At some point we also see Leon contact an informant back at base before a series of infected monsters run towards Leon and cause him to jump through the window. At this point, we get a glimpse of the very opening of the game, where Leon has to run through that opening section of the village next to the burning bonfire.
We also see the iconic chainsaw man chase Leon throughout the village. The gameplay demonstration ends with Leon deflecting a chainsaw with his pistol. Classic Leon.
We also see the classic inventory from Resident Evil 4 brought back. And of course, the Merchant is back. Why would they ever get rid of him?
Resident Evil 4 will be launching on PlayStation 5, PlayStation 4, Xbox Series X|S and Steam. The PS4 version can be upgraded to the PS5 version at no additional cost. The game will feature a deluxe edition with a treasure map, costumes, weapons and more. The Collector's Edition comes with a series of physical goodies, with pre-orders beginning today.
We're now seeing an expertly cut-together trailer showcasing a mix between gameplay, cinematics, and iconic shots from our favorite parts of the game.