Nintendo Direct June 2023: Super Mario Bros Wonder, Pokémon Scarlet and Violet and more
Here's everything that happened at Nintendo Direct June 2023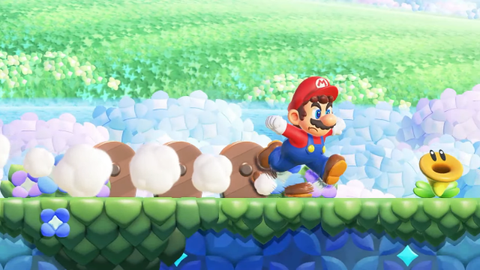 (Image: © Nintendo)
The Nintendo Direct June 2023 showcase has just ended, and here's everything you missed from the show. We saw the reveal of Super Mario Bros Wonder, more footage of Pikmin 4, the new dlc for Pokémon Scarlet and Violet and far more.
Refresh
Be sure to tune in one hour, at 7am PDT / 10am EDT / 3pm BST, on Twitch or YouTube so you don't miss the show. If you can't make it for whatever reason, we'll be covering all of the presentation's biggest announcements in this article.
The Nintendo Direct June 2023 showcase is starting now! Be sure to tune in on Twitch or YouTube, but if you can't make it, keep up with this article as we'll be updating it frequently.
The showcase is opening with a look at the new content coming to Pokemon Scarlet and Violet. The Hidden Treasure of Area Zero is receiving an in-game trailer now, showing the various landscapes in its first part, The Teal Mask. The trailer ends with a first look at what seems like a Pokemon wearing the titular Teal Mask. In The Indigo Disk, which is part two of the expansion, players travel Blueberry Academy.
Sonic Superstars is being shown off, which was shown during Summer Games Fest. It'll feature 12 new zones and can be played with up to four player co-op using Sonic, Tails, Knuckles or Amy. It'll launch Fall 2023.
Palia is a new free-to-play simulation game played with other players, where you can build houses, grow crops and craft new materials. It comes Holiday 2023.
Persona 5 Tactica is being shown off, giving us a first look at the new character, Erina. Players will control the iconic series characters in strategic top down combat, running around the arena and utilizing unique abilities from the Personas and all out attacks. Players can also combine Personas in this game. It launches November 17.
Mythforce, a rogue-like first-person dungeon-crawling action game inspired by the aesthetics found in old cartoons. We see players looting treasures, battling skeletons, and up to four players can play together. It launches 2023.
A new Splatfest is being shown off now, giving us a first look at the battle to figure out which ice cream flavor is the best, between mint, vanilla and strawberry.
A new Detective Pikachu is being shown off, and Pikachu's voice is overwhelmingly deep and hilarious. It is a shocking sight to behold, and it launches October 6. It's called Detective Pikachu Returns.
We're seeing an old-style princess Peach in a meadow, before it suddenly shifts to a modern aesthetic. Mario runs out of his front door and we suddenly see Super Mario RPG, in full 3D glory, get shown off on the screen. Several shots of the iconic areas from the original, alongside many bosses and battle encounters are revealed. It launches November 17 this year.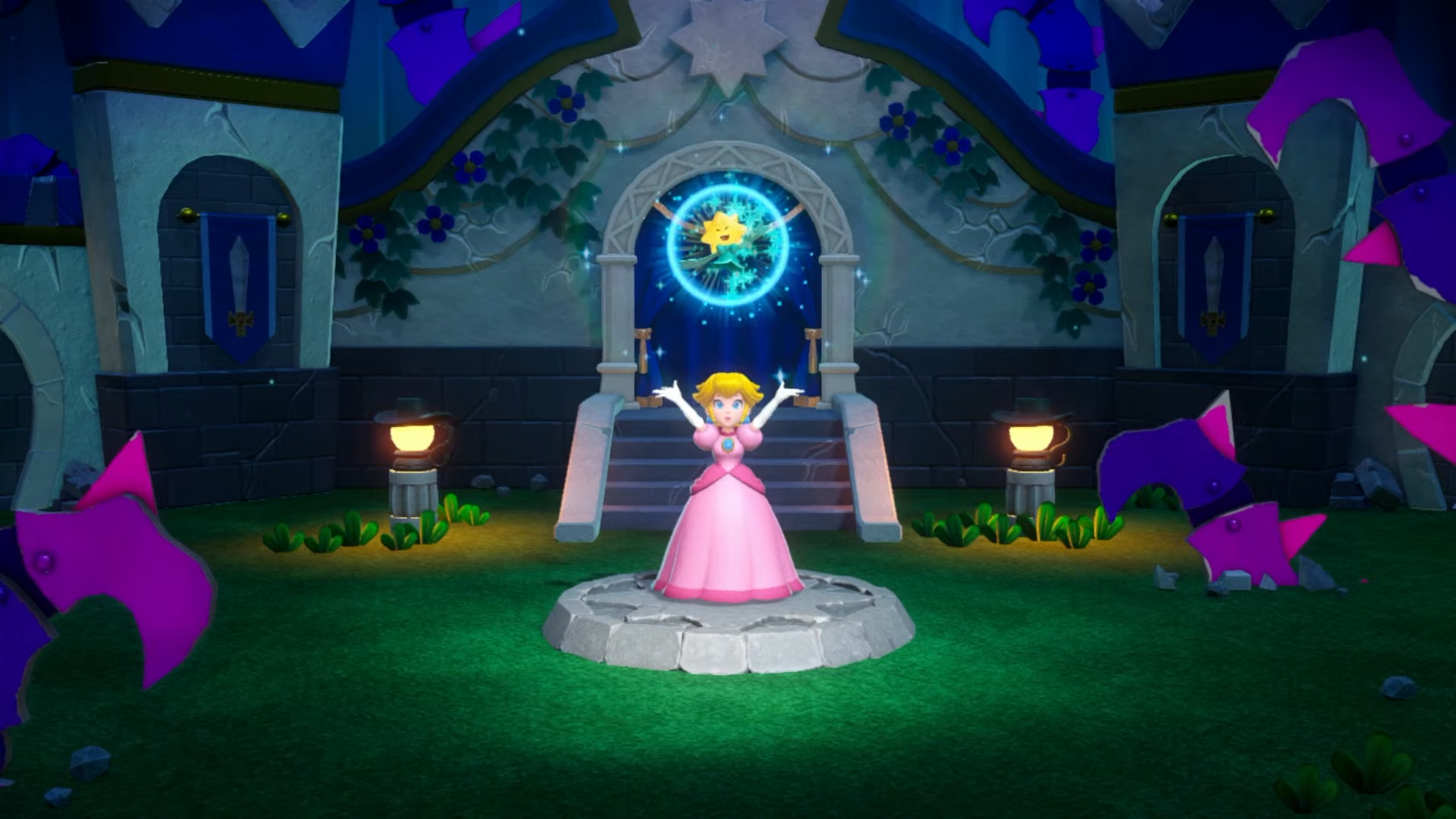 We also see a new Princess Peach game for a short period before it suddenly disappears. Please give us more detail, Nintendo. I need to know more.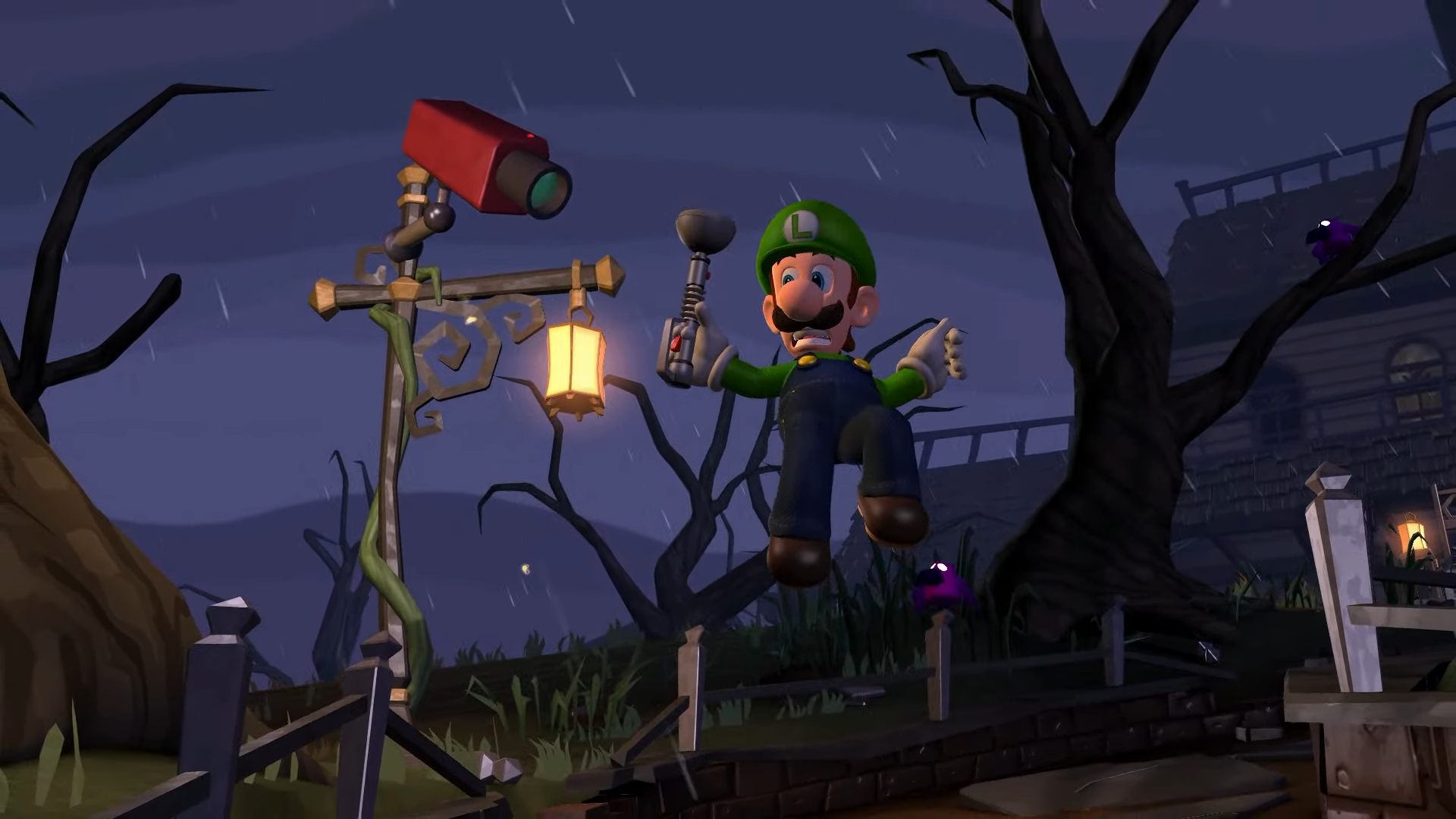 A Luigi's Mansion: Dark Moon remake is being made for Nintendo Switch.
The Arkham trilogy is coming to Nintendo Switch, which is a hilarious trailer to be watching in 2023. Arkham Asylum, Arkham City and Arkham Knight will be available on the console. It launches this fall.
The iconic board game, Gloomhaven, is coming to Nintendo Switch in video game form. It launches September 18.
Just Dance 2024 is being shown off now. It launches October 24.
A new action RPG called Silent Hope is being shown off now. Players control their characters from the top down and run throughout dungeon-like environments, build new gear at their base camp and shift between the two to proceed within the Abyss. It launches October 3.
Nintendo just did a quick succession of upcoming titles with Fae Farm on September 8, Hot Wheels Unleashed 2: Turbocharged on October 19 and Manic Mechanics on July 13.
The second DLC for Mario + Rabbids Sparks of Hope launches later today.
The Dragon Quest Monsters: The Dark Prince game has been revealed, launching on December 1.
Pikmin 3 is being shown off now, giving us a further look at the soon-to-launch title. Players join the rescue corps as its fresh recruit. Players need to protect and save as many friends they find as possible and bring them back to their ship to repair it and escape this strange world. Utilizing Oatchi, the cute dog companion, players can carry items, float on water and destroy obstacles.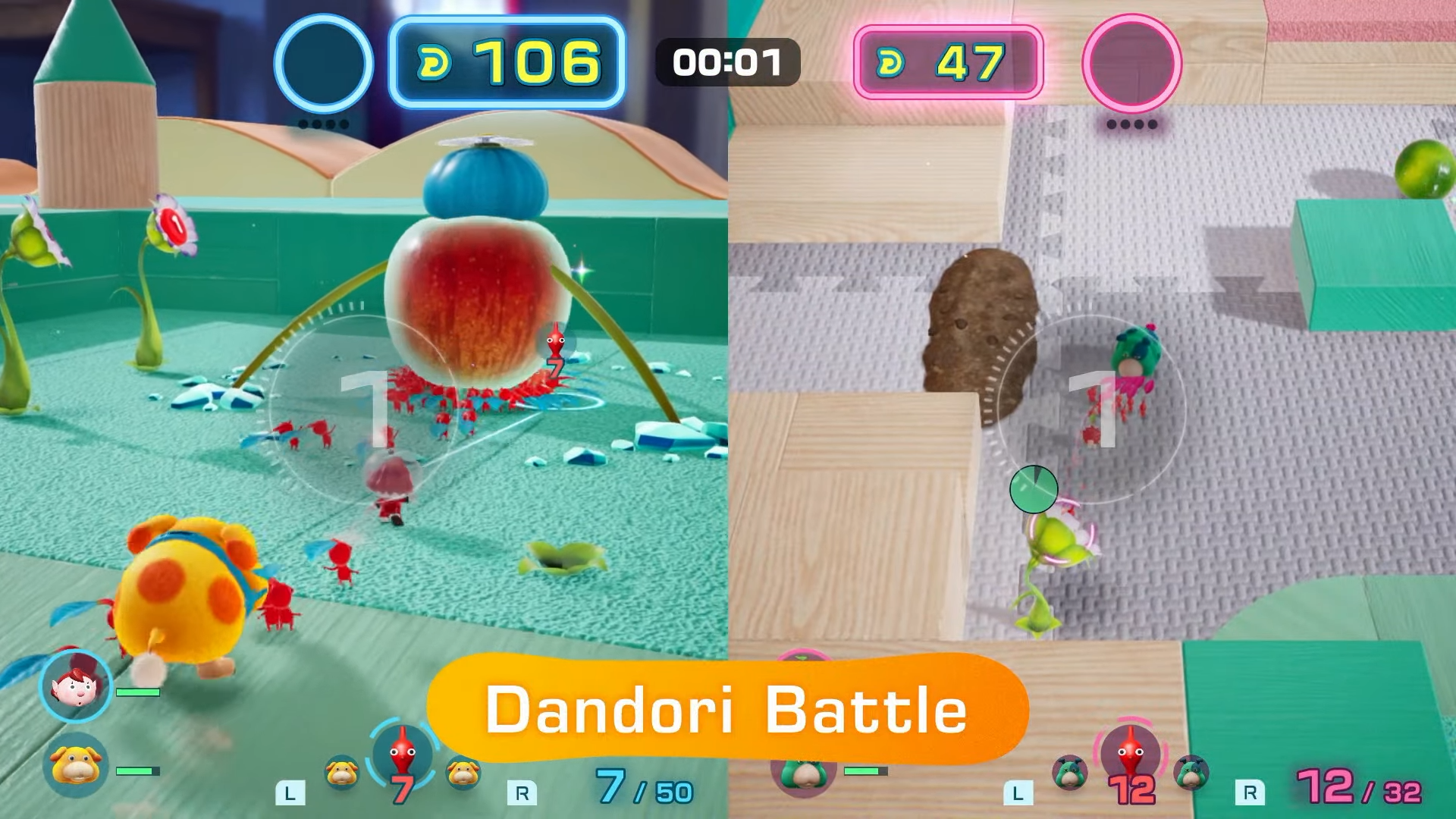 Players will explore new areas by repairing arrays, alongside exploring the deeper undergrounds, and fighting in Dandori Battles to save castaways who've been kidnapped by strange creatures. Players will also explore at night, but it's extra challenging and terrifying. HD versions of Pikmin 1 and Pikmin 2 are also launching on Nintendo Switch later today, alongside a Pikmin 4 demo on June 28.
The Metal Gear Solid: Master Collection Vol. 1 is being shown off. It'll include Metal Gear Solid, Sons of Liberty, Snake Eater and the original Metal Gear and Metal Gear 2 Solid Snake. It launches on October 24.
Vampire Survivors is coming to Nintendo Switch, featuring couch co-op of up to 4-players. It launches August 17.
Players take control of a pigeon in a rhythm battle royale called Headbangers Battle Royale. Mini-games like Yes Commander, First Piano Shooter, To The Sky and far more, up to twenty, all involving music-based mini-games, is coming on October 31.
Penny's Big Breakaway is being shown off now, a 3d platformer from the Sonic Mania team. We see the player swinging across the environment using a yo-yo, rolling throughout environments and more. It launches early 2024.
Wave 5 of the Mario Kart 8 DLC courses is being shown off now. Squeaky Clean Sprint, with Petey Piranha, Wiggler and Kamek coming. It launches this summer.
A Star Ocean: The Second Story R remake is being shown off now, giving us a look at a the protagonists Claude and Rena, either of which can be chosen to play as throughout the world. These battles are real-time and features an aesthetic similar to Octopath Traveler. It launches November 2.
The latest WarioWare game is being shown off now, allowing users to hold the two Joycon controllers to perform different actions, also allowing users to play with up to two players in local co-op. You can also play up with four players in WarioWare Move It, which launches November 3.
The showcase is ending with a first look at a new 2D Mario game in a unique style featuring the titular character running through gorgeous plains, deserts and underground areas before jumping into a strange blue flower and the whole world becomes hyperactive. Pipes start abruptly moving, Mario becomes super tall and thin, he runs on a stampede of animals and more. It's called Super Mario Bros Wonder and players can control Peach, Luigi, Toad, Daisy and can even ride Yoshi.
It launches October 20 and ends with a brief clip showing Mario turning into a walking elephant.
Stay in the know with Laptop Mag
Get our in-depth reviews, helpful tips, great deals, and the biggest news stories delivered to your inbox.
Thank you for signing up to Laptop Mag. You will receive a verification email shortly.
There was a problem. Please refresh the page and try again.