Apple WWDC 2022: M2 MacBook Air and MacBook Pro, macOS Ventura, and everything announced
Find out everything announced at Apple's WWDC 2022 keynote event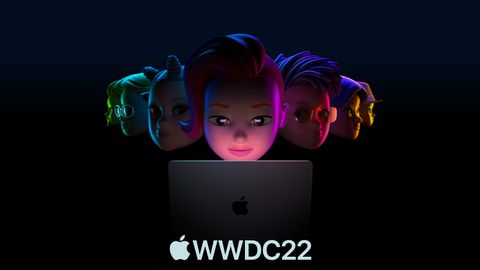 (Image: © Apple)
Apple's WWDC 2022 event gave us all the latest software updates set to arrive with iOS 16, macOS 13, watchOS 9 and more, along with an M2 MacBook Air and M2 MacBook Pro reveal. Oh, and Resident Evil Village is coming to Mac!

Apple's keynote gave us a first-hand look at the revamped, M2-powered MacBook Air, 13-inch M2 MacBook Pro, and exciting updates coming to iPhone, iPad, Apple Watch, and MacBook. From Stage Manager allowing for multiple windows to be open on Mac to using your iPhone as a webcam, there's plenty to dig into.

You can get a more detailed look at everything announced and check out the whole event below:
Excited about all the big reveals? We know we are. Check out the biggest announcements at the Apple WWDC 2022 event as they happened below.
Refresh
And we're kicking off! Welcome (or welcome back) to another Apple event live blog. We'll be covering the latest news and rumors on all things WWDC 2022, and there's plenty to talk about.

Like in previous WWDC events, Apple's all-important keynote is expected to give us the low-down on the upcoming macOS 13, iOS 16, iPadOS 16, watchOS 9, and tvOS 16 software updates. Sessions throughout the week will give us additional insight into each one, but the keynote offers a glimpse at all of the software highlights.

With iOS 15, Apple brought a number of quality-of-life updates such as FaceTime including spatial audio, SharePlay bringing music, videos, or your screen into your calls, drag and drop between apps, and many more.

With iOS 16, we're expecting to see further enhancements, although don't expect to see a major redesign of iOS. According to Bloomberg's Mark Gurman, there will be "fairly significant enhancements across the board." iOS 16 is tipped to bring new health-tracking features and an update to notifications, but what these new features will be are still in question.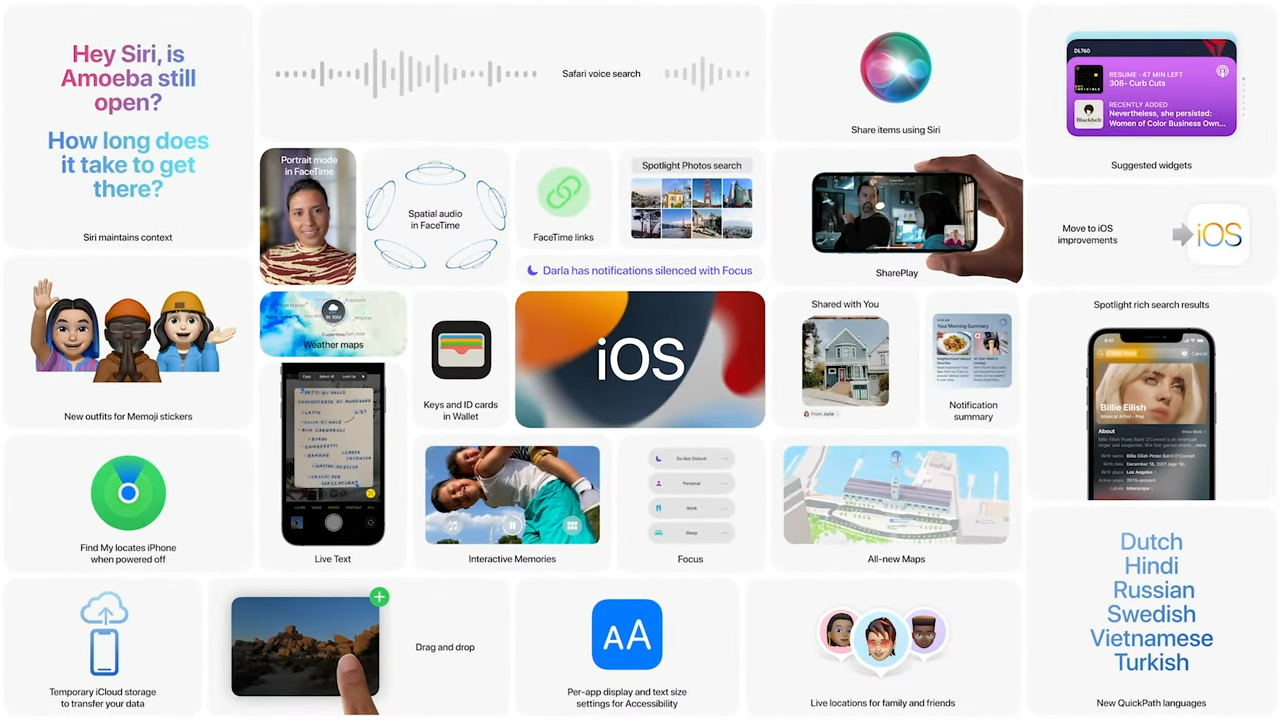 By the way, Apple's WWDC 2022 image looks mighty familiar...
Same energy. #WWDC2022 pic.twitter.com/QBvIOtx8pOMay 25, 2022
There's no doubt iOS 16 will be one of the more interesting updates, as many are most excited about all the new iPhone features arriving — especially as they go hand-in-hand with other Apple products.

Codenamed "Sydney," changes are coming to Apple's Focus mode, which was introduced in iOS 15. It acts as a customizable Do Not Disturb mode, allowing users to set different profiles for various activities, such as work, play, gym, and more. In iOS 16, there will apparently be more customizations coming to Focus mode, and they may not be compatible with iOS 15. A message spotted in iOS 15.5 beta suggests "A device with newer software has updated this Focus to use a new configuration this device doesn't support."

Speaking of unsupported devices, tipster LeaksApplePro on iDropNews predicts that the iPhone 6s, 6s Plus and first-generation iPhone SE won't be able to receive the iOS 16 update. This is expected, as older Apple devices struggle to keep up with new software updates. This may be the case with another expected feature offering interactive widgets or "big widgets."

The report also mentions more notification updates including a feature called "Quick Actions." This is already available, but the updated feature will allow users to perform these actions via the lock screen as well. Files, Reminder and Mail app notifications are also rumored to be getting minor updates.
🔴EXCLUSIVE: iOS 16.Be prepared for interactive widgets! Apple is now working on these "big widgets" internally named InfoShack.Will tell you more about them soon. pic.twitter.com/GZF9zYjOswJanuary 26, 2022
Own an iPad? Well you may be getting more of a "laptop experience," according to Mark Gurman. iPadOS 16, according to Gurman's unnamed source, will enhance the tablet's multitasking capabilities.

The alleged revamped multitasking UI will make it easier for users to see which apps are running in the background. Switching between apps and tasks will reportedly be more effortless and streamlined. "[iPadOS 16] will also let users resize app windows and offer new ways for users to handle multiple apps at once," Gurman said.

Although the latest iPad Air and iPad Pro models are packed with the ultra-powerful M1 chip, the same processor that runs the 13-inch MacBook Pro, there are some aspects of the Apple tablet experience that remind you, "Yeah, this is still just a tablet." As such, Gurman insinuates that iPadOS 16 will bring the tablet experience one step closer to laptop territory.
Out of all the announcements set to be declared at WWDC, Gurman says that iPadOS will have one of the greatest upgrades. That certainly piques our interests.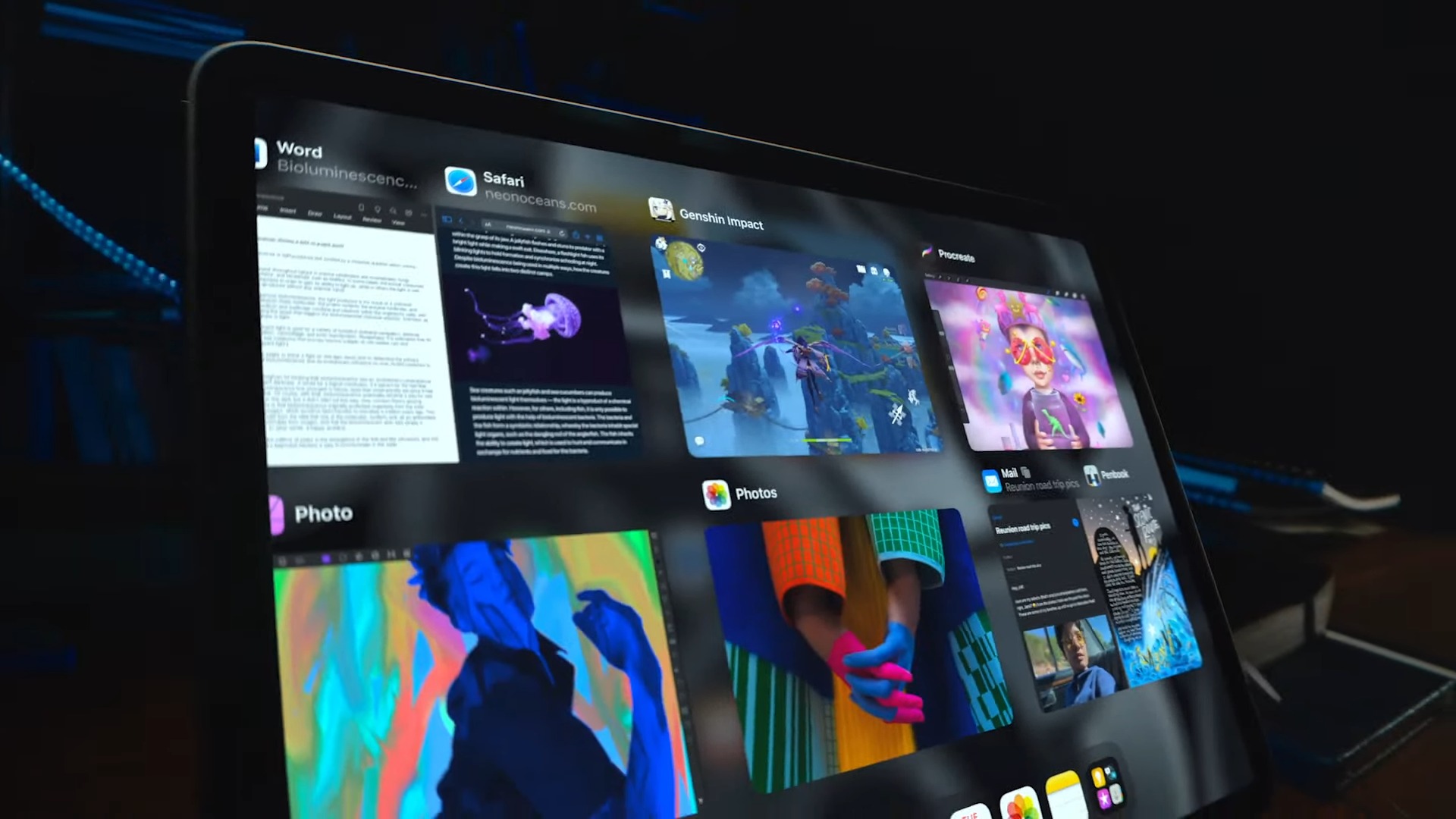 So, the upcoming iPhone software update is expected to go hand-in-hand with the Apple Watch too, as Gurman also states that watchOS 9 will offer "major upgrades to activity and health tracking." But, excitingly, we may see a bump in battery life.

Apple is reportedly planning to bring a new low power mode that will allow users to save battery life while using other features and a number of apps. This is an important upgrade from the Power Reserve mode.

While the power reserve feature can prolong your Apple Watch's battery life when it's on its last legs, it turns off all features except for the most basic function of a watch — showing the time. The new low power mode is expected to offer more functionality without consuming much battery.

That's not the only feature apparently planned to arrive. The Apple Watch is tipped to get new workout types, along with new metrics to track during workouts. Gurman also hinted at this, along with an expansion to the smartwatch's sleep tracking features. Apparently, Apple is also planning to offer new women's health features, possibly an expansion of the postpartum fitness program added to Apple Fitness+ earlier this year.

For those looking for more Apple Watch faces, Gurman also states that the Cupertino tech giant will be refreshing many of its built-in faces. This suggests that a number of the watch faces will take advantage of the larger display found on the Apple Watch Series 7, but we may see new variations of them for other products such as the Apple Watch SE.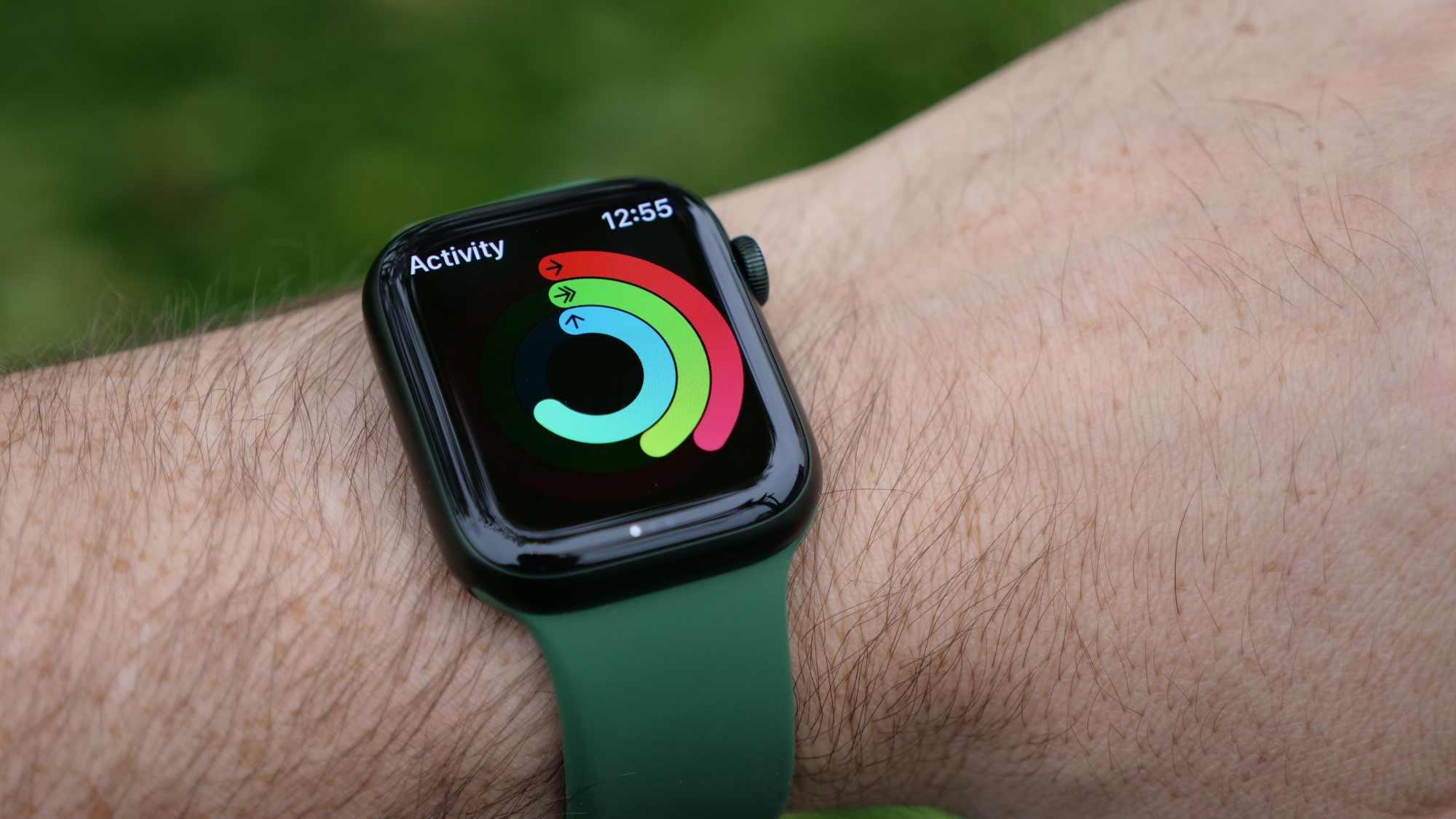 Here's an interesting update. 14-inch MacBook Air and 13-inch MacBook Pro with M2 listings have been spotted on Apple reseller B&H Photo by 9to5Mac, along with a potential "Mac mini tower."

However, as the report rightfully points out, listings aren't a reliable source for what may be to come. Gurman backs this up in a Twitter post, stating that resellers don't get any insider info about upcoming products.

Still, if a 14-inch MacBook Air with M2 were to arrive, we'd be happy to see it. The 14-inch MacBook Pro with M1 Pro is a hit, and an "Air" version of it would certainly be welcome (especially by whoever on the Laptop Mag team gets to review it).
I don't believe resellers and carriers get any inside info on what's to come before Apple announces it. Typically details are shared during or just after the keynote from Apple's team that deals with resellers. Sometimes they'll get "something's coming" but not details like this. https://t.co/EYcnwPA7jkJune 6, 2022
So, about those long-rumored AirPods Pro 2. As in, nearly two years of teased release dates and features. Some believe the earbuds may make an appearance at WWDC 2022, but let's be real, they likely won't be. It would be an exceedingly odd time for Apple to announce them anyway.

There have been hints of the Apple AirPods Pro 2 being on track to release in 2022, but are only set to enter mass production in the second half of 2022. Whatever is happening with Apple's upcoming flagship buds, we're urging Apple to wait a little longer and get things in order, and we urge you to practice patience, too.

For a better look, find out why Apple doesn't need to launch the AirPods Pro 2 any time soon.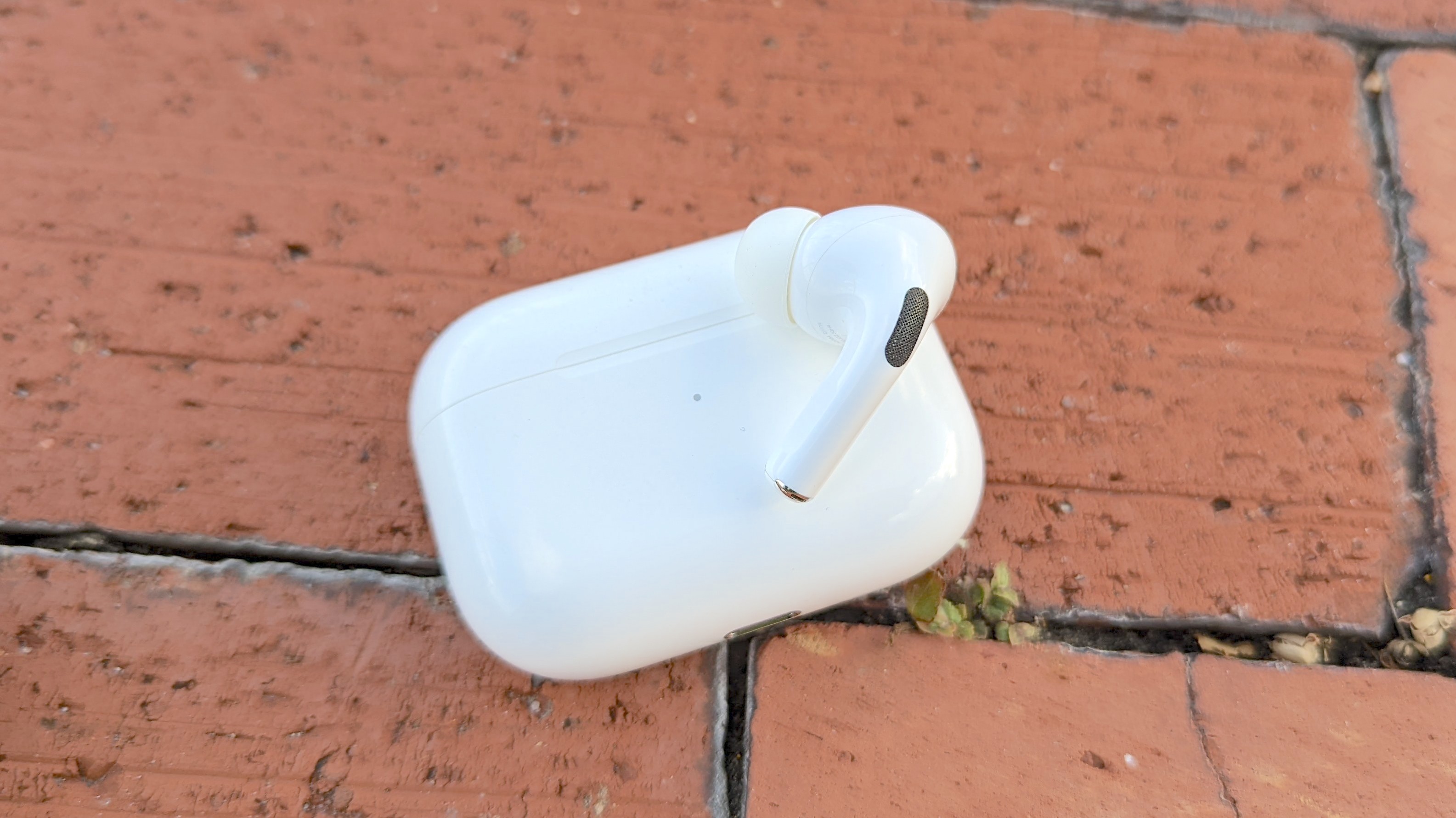 There's tvOS 16, of course. There's no question that Apple is going to update tvOS 16 in some way, after all, it won't want to pass up the chance to mention Apple TV+ and its Oscar victory, but there are no meaningful rumors or leaks about it with just days to go before the keynote. We recently got Apple's Friday Night Baseball, so we may see another angle on watching the most notable sports around.
There's speculation about improved Apple Fitness+ support, additional smart home integration and general improvements to the TV app, but none of it amounts to anything earth-shattering.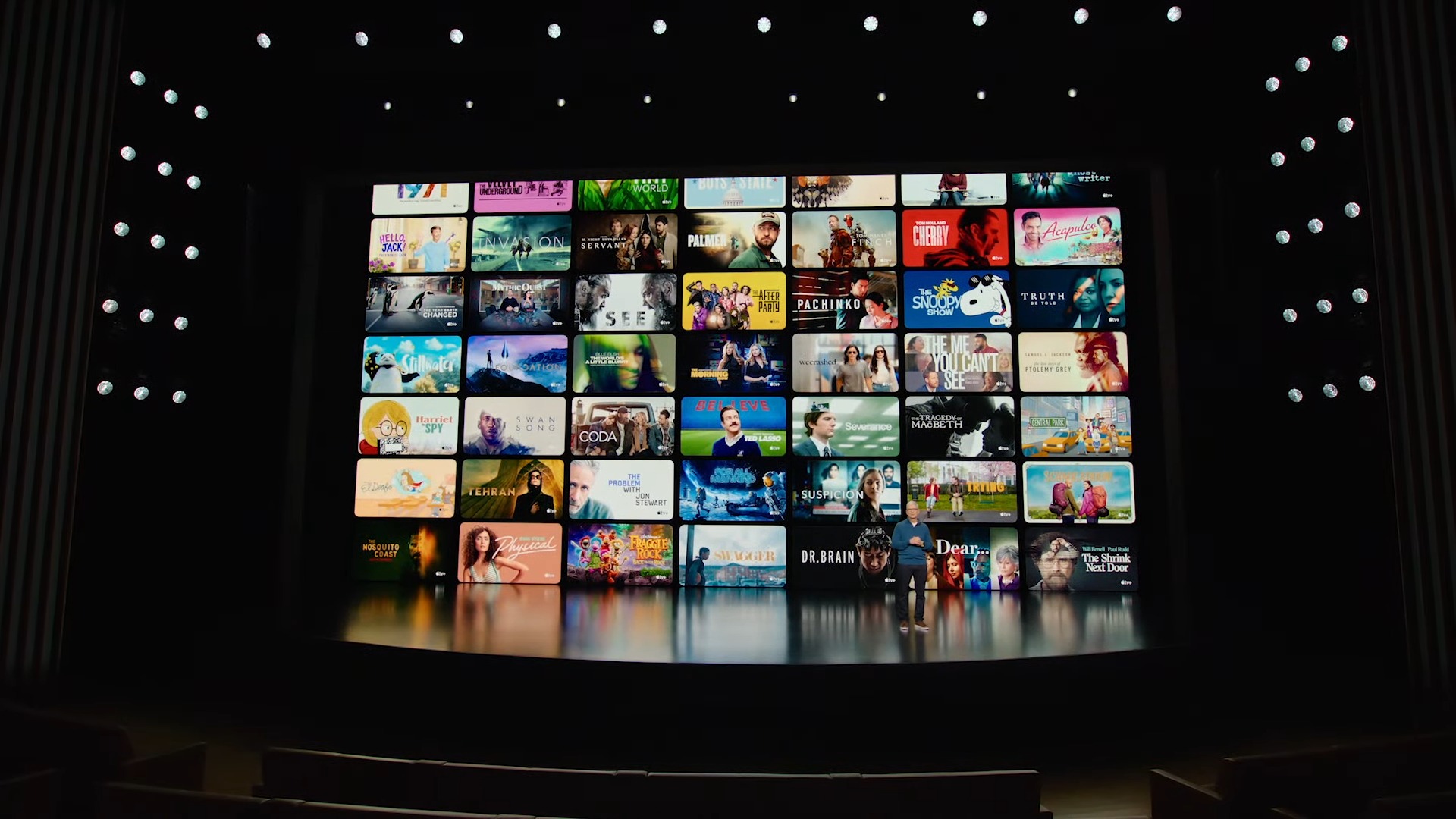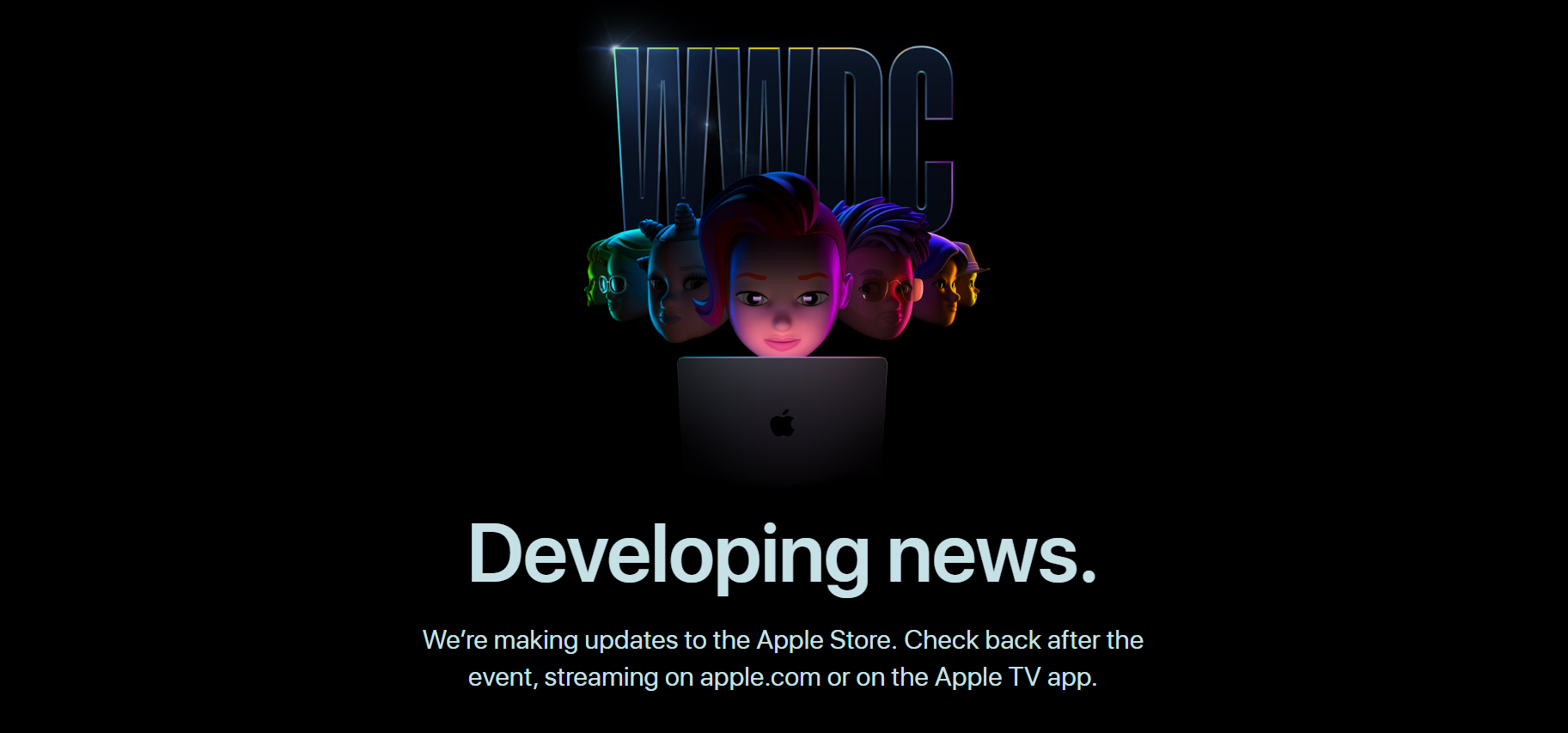 Head over to Apple.com and you'll find the Apple Store is down. What does this mean? Apple often does this before its events to make sure no products leak before they are unveiled. That's right, products.

This gives us a good indication we're about to see some new Apple products populate the page once it returns. Will we see the M2 MacBook Air after all? Here's hoping, but it could just be updating for more software-centric news. Usually, the page says "we'll be right back" rather than "Developing news."

Stay tuned.
Many have been speculating about Apple's AR/VR headset, with Gurman also believing iOS 16 may include hints to Apple's rumored AR/VR device. The iPhone is rumored to be linked to the headset, and iOS 16 is tipped to give us a "peek at the headset's rOS," otherwise known as realityOS.

However, the New York Times (via Techradar) claims the headset is scheduled to launch in 2023. If that's the case, it's unlikely we'll hear any mention of the device this year, let alone WWDC 2022 in just a few hours.

Apparently, people familiar with the matter state big-time Hollywood directors such as Jon Favreau will be involved with making video content for the device. Favreau was recently a producer for Apple TV+'s Prehistoric Planet, giving us good reason to believe he'll have some involvement with the upcoming AR/VR headset.

Still, while we may not get a look at the headset, the software-based realityOS could pop up at WWDC 2022. Under four hours to find out.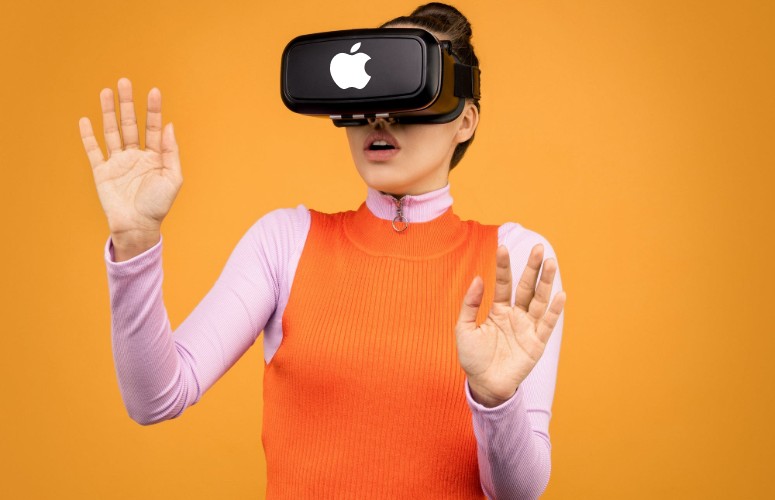 A little more about the possible M2 MacBook Air announcement. Earlier today we heard about apparent listings for a 14-inch MacBook Air and a new 13-inch MacBook Pro with an M2 processor, but the rumor mill has been churning out a few more details we could be looking forward to.

Beyond whatever the M2 chip delivers in terms of performance enhancements, there are a number of rumored design changes. Like the MacBook Pro 14 and MacBook Pro 16 last year, the new MacBook Air is rumored to, once again, feature MagSafe charging.

It should also sport a pair of USB 4 ports and a headphone/mic combo jack. Not the portstravaganza that its Pro counterparts now offer, but not bad considering the other major rumor is that the Air will get dramatically slimmer and lighter thanks to a reduction in its bezels.

But what about that Mac Pro update? As we've pointed out, there haven't been considerable rumors regarding the Mac Pro update, but that could be because the belief is that the design will remain largely the same as the 2019 model. Performance is certainly the larger question and it seems like Apple will once again simply remix what it already has, with leaker Majin Bu indicating it will combine two M1 Ultra chips to create an "M1 Extreme." We'll see about that.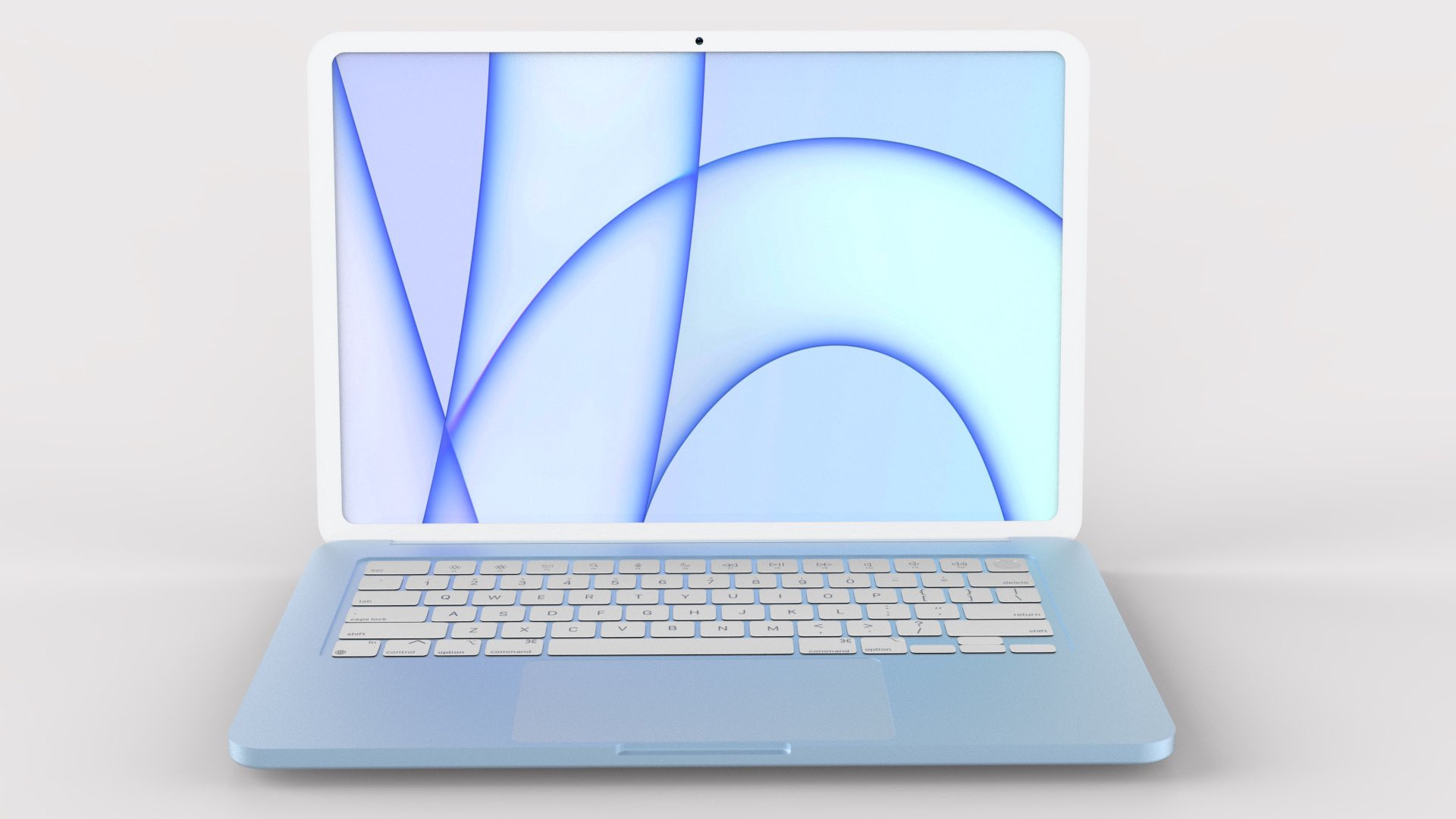 We know the iPhone 14 won't be in the spotlight during the keynote, but it may give us an idea on what to expect thanks to iOS 16. Seeing as iOS 16 is tipped to deliver updated features to the iPhone's Lock Screen, the iPhone 14 may be getting an always-on display mode.

According to Gurman, both the iPhone 14 Pro and iPhone 14 Pro Max could feature an always-on display mode, as advanced widget capabilities are expected to launch with the arrival of iOS 16. Last year, Gurman stated the iPhone 13 Pro models were tipped to feature an always-on display mode, although the feature was apparently postponed.

Now, the always-on mode may apparently feature on the next-gen Pro models. However, Gurman states it may not make it in time for when the iPhone 14 lineup is announced — expected to be this September. In other words, take this in with a grain of salt.

Only two hours to go.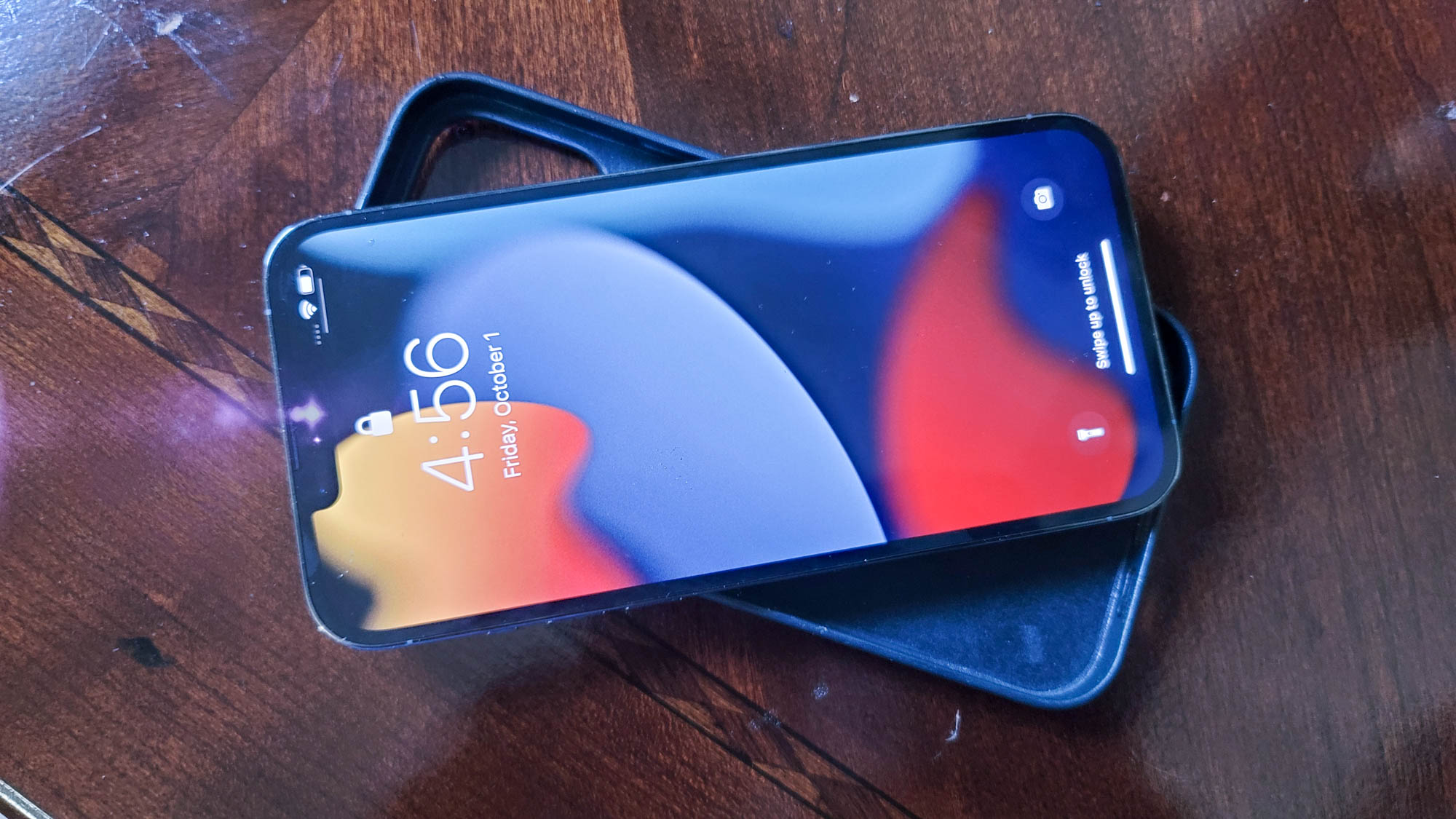 We're just an hour out from the big event! WWDC 2021 was just under two hours long, so expect this year's keynote to clock in around the same. In other words, get out the popcorn.

For those on Twitter, you may have already spotted Apple's unique hashtag, along with CEO Tim Cook's unique Memoji
Developers assemble! It's going to be a great day! #WWDC22 pic.twitter.com/OZvER1gIiNJune 6, 2022
If you're still looking for a place to watch WWDC 2022, you can tune in from Apple's website, the Apple Developer app, the Apple TV app, or YouTube. Check it out below:
We're getting close🍎What are you most looking forward to at #WWDC22 ?June 6, 2022
As we're inching closer to the event, it's time to cast your votes on what you're most excited to see at today's WWDC 2022 keynote! Looking forward to all the upgrades set to arrive with iOS 16? More interested in a potential hardware announcement? Or need to know more about the rumored realityOS? Let us know!
We're just 10 minutes away from all the big announcements. Bring on the iOS 16, iPadOS 16, macOS 13, watchOS 9 and (hopefully) hardware announcements!

Oh, and don't worry about that refresh button, this live blog will do it all for you.
And the last-minute verdict is in. iOS 16 and the potential M2 MacBook Air take the cake. macOS 13? Not so much. Either way, we're sure to see some exciting announcements.

Just 5 minutes to go.
We're getting close🍎What are you most looking forward to at #WWDC22 ?June 6, 2022
We're hearing some neat tunes before the event kicks off. Always a nice touch, Apple.
Here. We. Go.

It's being livestreamed at Apple Park with developers and journos getting front row seats to the event. Glad to see in-person events making a comeback!
Oh, hello there, Tim Cook.

He takes us though the new developer centre across from Apple Park, along with Tech Talks for developers. This, along with the Developer Academy, bringing upcoming developers around the world more opportunities.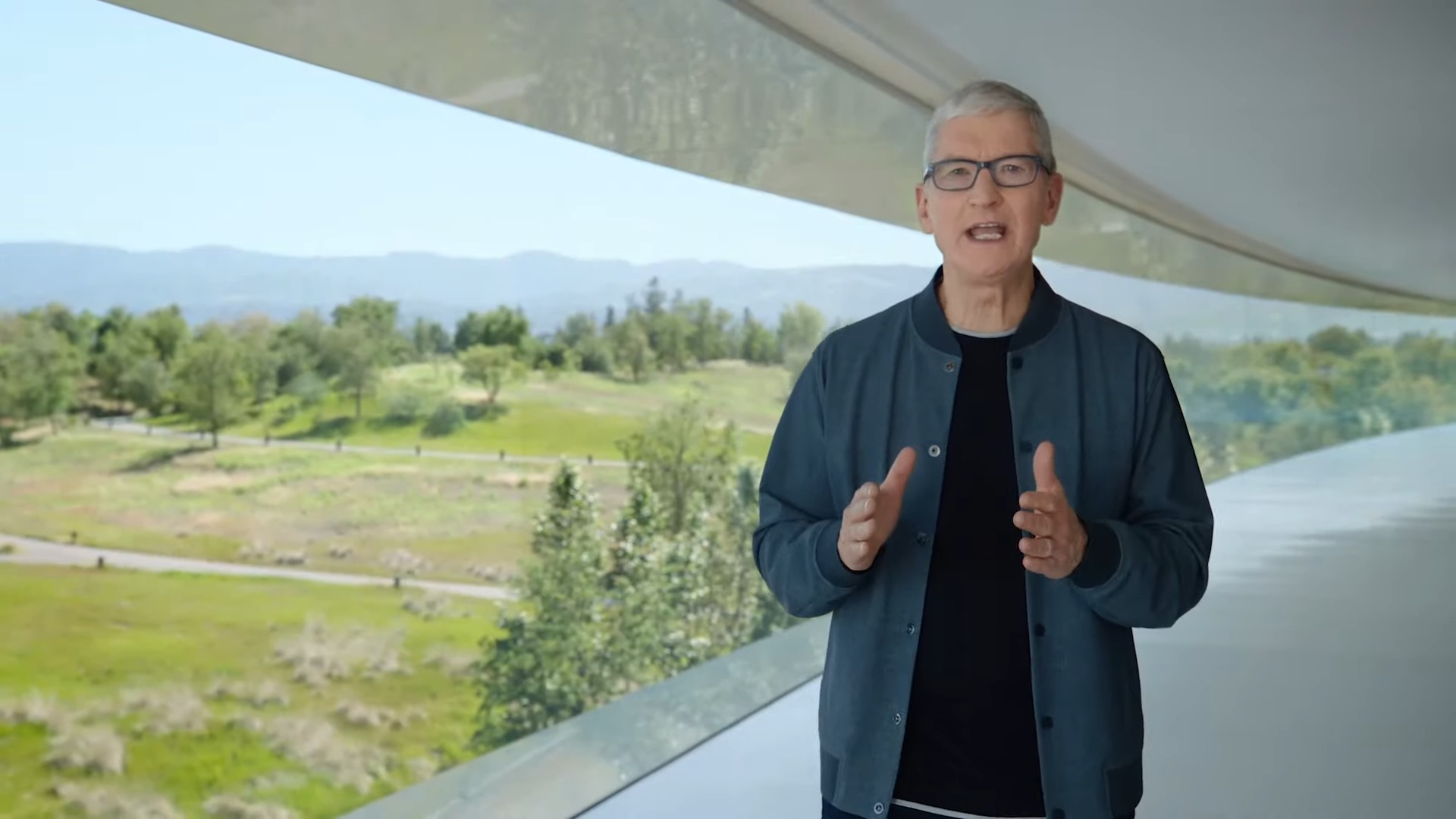 Wow, Apple's space has a pretty big basement.

We're first talking about iOS 16. It's offering new communication features for new ways for iPhone owners to share.

We're getting an all-new Lock Screen, just as rumors have claimed. iOS 16 will "bring the biggest update ever." And it's certainly looking like it.

We're seeing a slew of different personalization features, from the font and colors to the widgets.
Just by long-pressing the Lock Screen, you can easily customize the screen. You can customize the font, check the colors, adjust the shade, put widgets right on the Lock Screen via the Widget gallery. This includes temperatures, activity rings, and more.

You can also add new wallpapers on the fly thanks to Photo Shuffle. It can even change throughout the day! Nay bad!

Ooh, I like the weather wallpaper, that shows an animated screen of the weather today. Plus, developers will have a webkit to make their own adjustments to the Lock Screen,
We're also getting Live Activities on the Lock Screen, so you can track live sports, workouts, music and more. What's more, Apple Music will also allow you to see the full album cover while you're listening to the song.
Focus Mode is all getting a big update, with the Lock Screen changing depending on the different Focus Modes you have on. Happy days.
SharePlay is also getting a big update. You can discover all the SharePlay apps and features with just a tap. And SharePlay is also coming to messages. For example, you can share a show on Apple TV+ and chat while you're both watch the show. Always a nifty update.
Better Dictation in Apple messages? Yes please. An all new on-device dictation experience brings together typing and voice. Users can switch between using the keyboard and speaking. Plus, dictation will add punctuation to the text. Now that's handy.

As for Live Text, iOS 16 will come to video. So, you can pause a video and highlight text or translate a foreign language. You can even a live text translation when viewing a video. That's great for menus in another language, eh?

Better yet, a new machine learning model lets you tap on, lets say, a dog, and pick it up and drop it in a message.
Apple Wallet is up next. Driver's license and ID cards are already coming out, but you can also use it in apps so they can identify your age and more.

You can also share keys over messages and add it to your Apple Wallet, but Apple is also working on bringing it to other devices.
Apple Pay Later has been announced, and it will be available everywhere that accepts Apple Pay. And, it requires no integration for retailers and providers. Basically, you have the option to pay later through Apple Pay. Neat.
I'm liking these transitions, Apple. Apple Maps is up next. Later this year, the revamped Apple Maps will be coming to new locations. And the detailed 3D models are coming to new places such as Las Vegas. Multistop Routing has been announced, which captures previously done routes and send them to other users. There will be more transit options too, allowing users to see the times and prices for upcoming transports.
Do you like sports? Well, the Apple TV apps gives you scores right on the Lock Screen. Also, did you see that swish?

Apple News is getting more sports-related features, with a sports experience that lets you see more results on various, erm, sports.
Parental controls for kids lets parents gain better control over what apps are available to little ones, and parents can allow more screen time through messages instead of just settings.
Looking for a better way to share photos with your family? Apple has the update. iCloud Shared Photo Library lets you share photos seamlessly, letting families and friends to share and contribute in a single library. This lets everyone have the same photos rather than just having a few.

And it will show up in everyone's memories and photos widget, too.
Apple Privacy is up next. Safety Check is a new feature, going in on abusive relationships. You can quickly review and reset the access they have to others, such as stopping shared location, access to messages, restricts FaceTime, and lets users control who has their information.
Ooh, now new updates to your home and your car.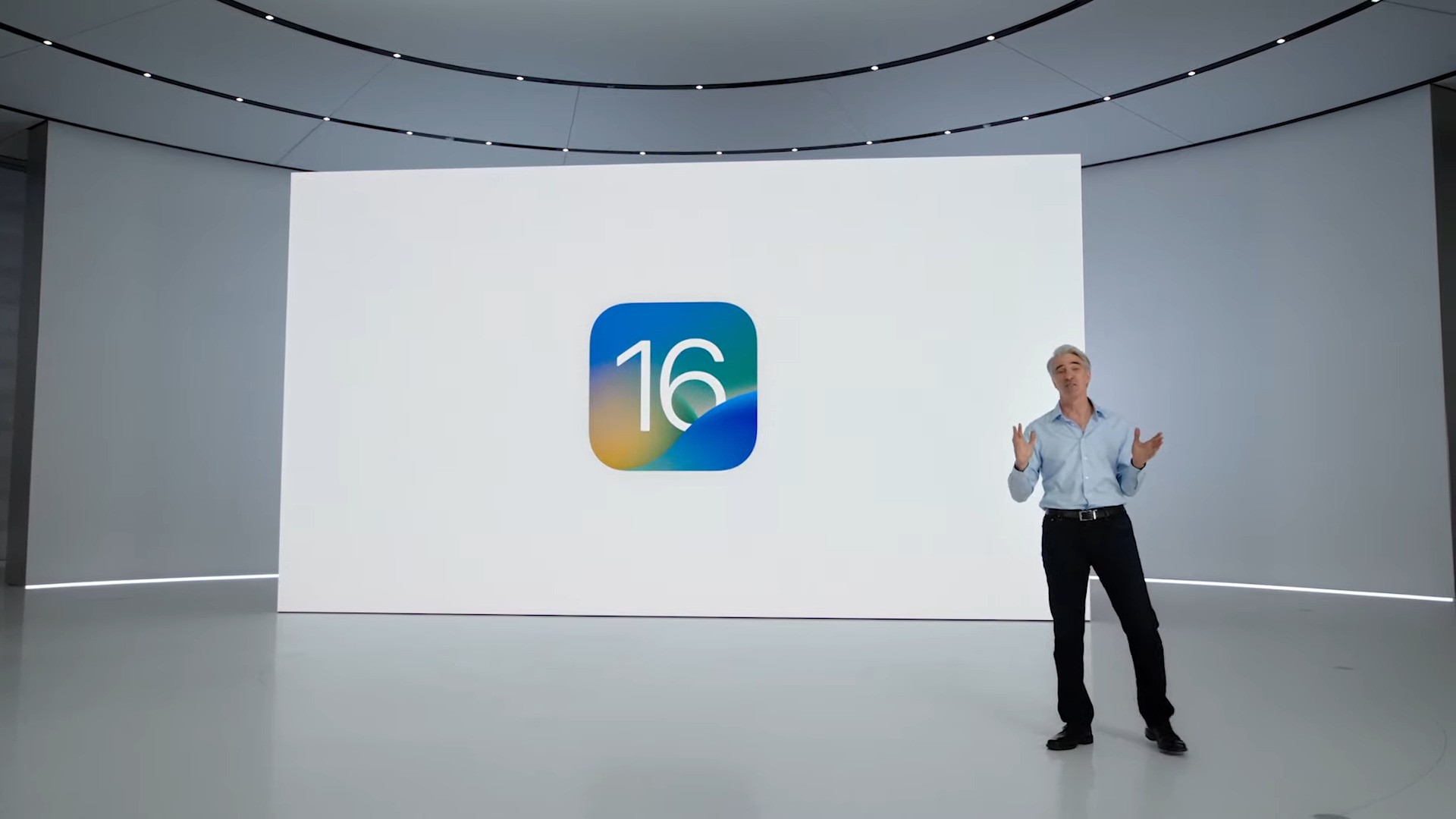 Matter is a new way for Apple's Smart Home to connect with other smart home accessories. As for privacy, Apple makes sure it's known that your activities are not known by anyone, not even Apple.

The Smart Home app is getting a big revamp, too. All your rooms will be in favourites, so you can easily access your smart devices within the app. If you have the cameras, you can see as many as four cameras in a neat tile. It's coming to iPhone, iPad and Mac.
And now CarPlay. Apparently, 79% of people needs to make sure a car can connect with CarPlay. Interesting statistic.

This "next generation of CarPlay" seems to have got a big redesign. It provides content for all your screens. You can tune your cars radio and temperature within the tech, and even offer all your iPhone's widgets. You can even see the car's fuel, speed, and more. You can even personalize it, with different modern styles or more traditional themes. Brands like Volvo and Jaguar are on board.

It will be coming later this year.
Spatial Audio in AirPods is also getting an update thanks to iOS 16, you can use the iPhone Camera to adjust surround sound.
And now some Apple Watch updates. watchOS 9 is bringing four new watch faces, including a remastered Globe watch face to better suit the Apple Watch 7. There's also a new Metropolitan face, and a funky, animated watch face. I'm liking them.

As for the more activity side of things. watchOS 9 will offer more metrics and training experiences. Running is getting three new running form metrics, this includes your vertical oscillation, along with stride length and contact time. There are even heart rate zones.

Also, you can customize your running workouts, along with new alerts to keep you on track on when to pick up the pace, when to slow down, and more. Plus, there's a power metric and it will show you how it's contributing to your activity rings. Will it make me want to take up running? Maybe.

Triathletes will like the new segments that automatically split up when you change workouts.

Now, the fitness app will be available to all iPhone users, rather than just for Apple Watch owners. Expect to be able to share them with friends, too.
watchOS 9 is bringing Sleep Stages. You can see the different times you spent in each stage, such as REM, Core, and Deep.

As for heart health, Apple will update Atrial Fibrillation so you will be able to track thanks to A-Fib History. You can also log medications and get notifications when you need to take medications. It can also be done on iPhone. Plus, you can schedule to receive reminders and even change colors to make it easier to know what medication needs to be taken.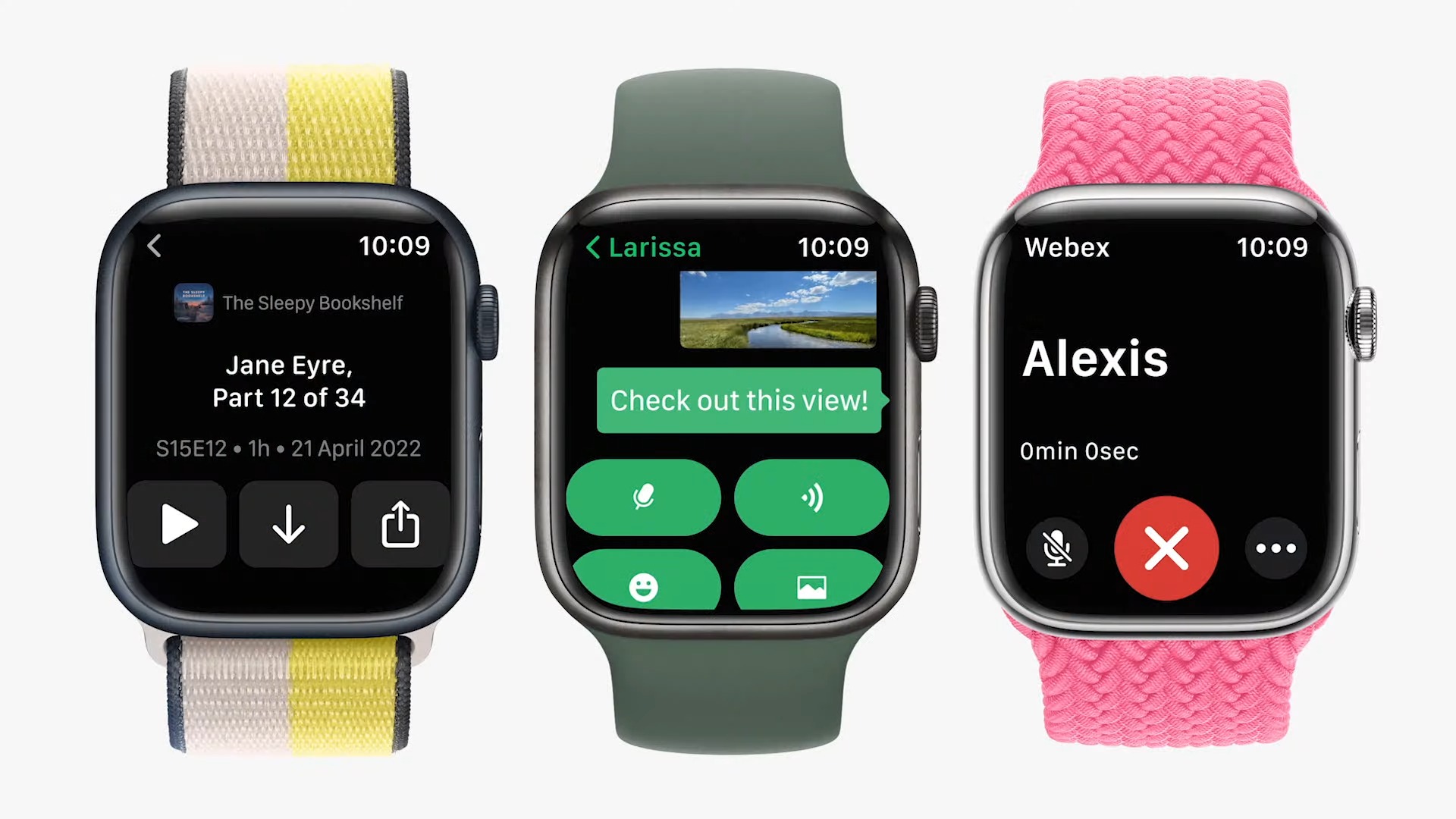 Now, what's new with Mac?

The next generation of Mac Silicon is here! M2 is announced. Exciting stuff.
So, how will M2 be different? "It goes beyond the remarkable features of M1," apparently. It's about power efficiency, with an 5nm tech and 20 billion transistors. Expect 24GB of unified memory, 8-core CPU, 4 high-performing cores, and 4 power efficiency cores. Expect a 10% performance over the M1 chip. Apple also bashes the Intel 12 Gen chip by stating M2 will be much quieter and be more power-efficient.

We can also expect a 10-core GPU, which is two more than the M1.
So, M2 is here. The MacBook Air will be the first Mac to get the upgrade. That's right, M2 MacBook Air is here, and is completely redesigned around M2. Hoorah!

That's one sleek-looking dark MacBook Air. And it looks mighty thin.

The all-aluminum is "built to last," and is a 20% reduction in volume. It's 11.3mm thin, and 2.7 pounds. There are four models available, including a black and gold option. And yup, MagSafe is back.

Expect a Liquid Retina Display, and it will be a larger 13.6-inch display. And it's apparently 25% brighter. It also has a new 1080p camera, while the speakers and mics are integrated just above the keyboard. Oh, and a 4-speaker sound system with surround sound. And there's touch ID.

Video editing-wise, it's 40% faster than the previous MacBook Air, and 20% faster for image editing. Expect 18 hours of battery life, along with a 67W adapter and a plug with two USB-C ports. All in all, it's sweet.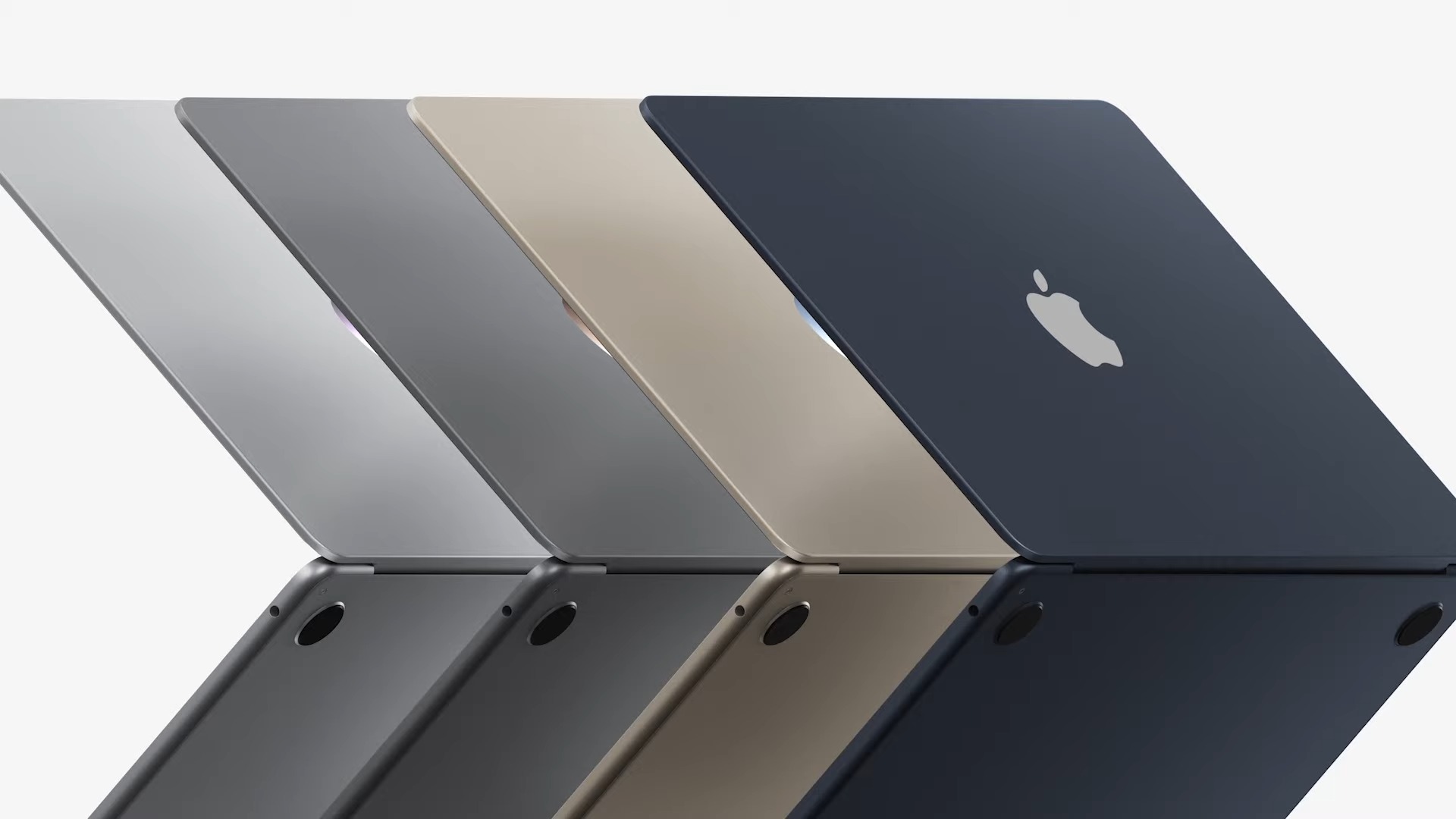 Wait, there's more. The 13-inch MacBook Pro is also getting M2.

It supports 24GB of unified memory, and offers a 20 hour battery life. A bit of a bump over the MacBook Air M2.
The MacBook Air will be priced from $1,199, while the 13-inch MacBook Pro will be available from $1,299. They'll be available next month.
Now, we're getting into macOS 13.

"Crack product marketing team." Lol. It's called macOS Ventura.
Stage Manager is a new way to focus on apps you're using without the distractions. It will automatically put apps you're working on off to the side, while the one you're working on goes to centre stage. Stage Manager allows you to cycle through them just by clicking on them. You can also drag and drop and pair it on a window you're working on, putting them in different groups.

With just a click on the desktop, you can quickly transition to the full desktop to access files.
Spotlight is getting an update too. You can quickly search for different apps and files just by searching them up, and look for information via Live Text and it will show searches everywhere, including web results.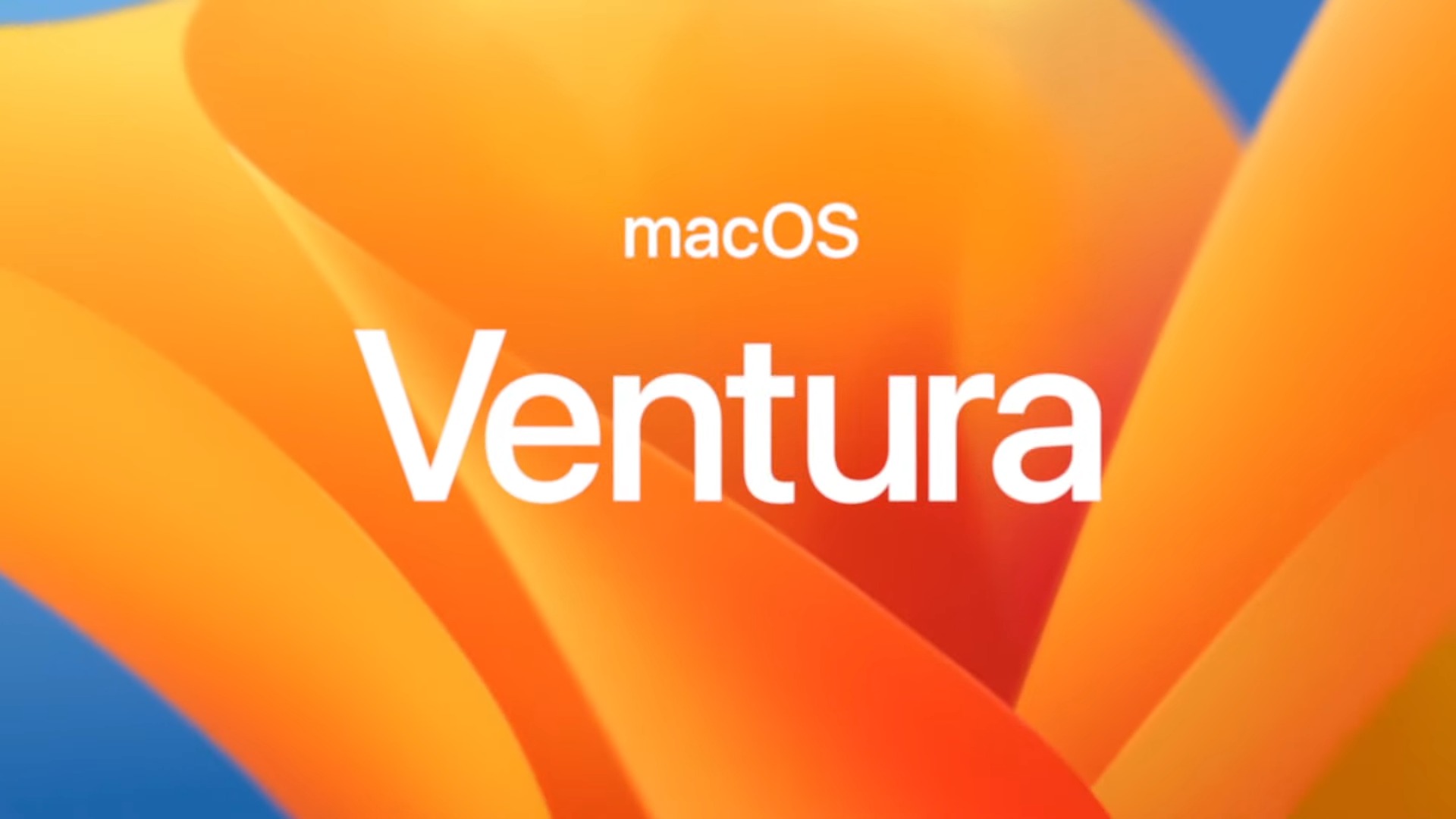 Safari is claimed to be the "world's faster browser" and "most power-efficient" thanks to macOS Ventura. Safari also now has Shared Tab Routes, so you can share all the tabs in one place.

Safari will be using Passkeys, a passwordless way to log in to different online accounts. It's available right now, and you can sign in just by authenticating your identity with biometrics or OTP.
Oh, gaming. This will be interesting.

metal 3 will bring new features, introducing Metal effects upscaling, allowing developers to render graphics much easier. No Man's Sky is coming to Mac later this year thanks to this. Game loading is getting an update, minimizing wait time when loading up different games.

Oh, hello. Resident Evil Village is coming to Mac as well. Now that's exciting for gamers. It will be available on Macs ranging from the Air to the Mac Studio, including a 4K experience. It will be arriving later this year.
We're back to continuity. Hand Off is being extended to FaceTime. Your Mac will be able to automatically pick up a call, and you'll be able to switch seamlessly between devices.

Then there's continuity camera, which allows you to use your iPhone as a webcam. It will also automatically pick up your iPhone when you're using it as an iPhone. Plus, it even allows for Centre Stage. There's even desk view that seamlessly integrates to the webcam setup. It can be used with Zoom, Teams, WebX, and more. The holder will be available later this year.
And now we're switching to iPadOS with a meme-worthy transition. Loving it.
iPad will be getting a proper Weather app, along with a bunch of new apps. Collaboration is one of them. You can kick off a Collaboration, all you need to do is select a Messages group and a project will send automatically. You can even kick of a call for those in the project right in FaceTime. You can also see who's looking at what, and see live updates from collaborators.

It's also coming to iOS and macOS.
A Freeform board also allows people to join in on a project while they are on FaceTime, kind of like a big drawing board that everyone can jot notes down on. Plus, it's coming to iOS and macOS later this year.
iPadOS 16 will also have Metal 3, which allows you to play games with better graphics like in Divinity: Original Sin.

Activity is also coming to the Gaming dashboard, so you can see all the achievements your gamer fellows have got. iPadOS 16 will also let you seamlessly play games with friends over FaceTime. It's also coming to iOS and macOS.
Oh, Reference Color. Reference Mode offers accurate colors for creative professionals, whether you're using it as a standalone device or with a Mac. There's also a new display scaling setting for split-view. This seems to be more for m1 iPads, though.

Stage Manager will also be coming to iPadOS, meaning you'll be getting the same treatment like in macOS. You can resize windows, easily switch between recently used apps, and also overlap windows. Plug it into an external display and it acts as a seamless second display that also uses Stage Manager. You can also have up to four windows overlapping at once, and up to eight when using two displays.
And now we're back to Tim Cook, closing out the big show. There are a lot of announcements, from the M2 MacBook Air and M2 MacBook Pro to Resident Evil Village coming to Mac.

These software features will be available this fall, but there will be more sessions throughout the week, going into more detail.

That's a wrap for WWDC 2022's keynote. Stay tuned for more news about each big announcement.
Get instant access to breaking news, the hottest reviews, great deals and helpful tips.
Thank you for signing up to Laptop Mag. You will receive a verification email shortly.
There was a problem. Please refresh the page and try again.