Google AI 'Help Me Write' lands on iOS and Android — automated passive aggressive emails are here
I'll have my robots mail your robots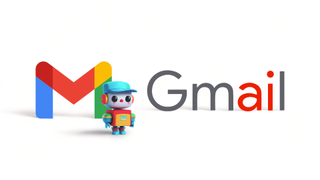 (Image credit: Laptop Mag / Rael Hornby)
Dear Reader,
I write to you today to let you know about some wonderful news regarding Google's latest AI venture. Following its announcement at Google I/O 2023, Duet AI is expanding onto smartphone devices and bringing with it the much anticipated 'Help Me Write' feature to Gmail.
'Help Me Write': Google's Duet AI feature that does the work for you
The 'Help Me Write' feature, previously only accessible on desktop, is now available to select iOS and Android users who are signed up to the Google Workspace Labs program. The feature allows users to compose emails via a nature language prompt, similar in experience to other Large Language Models (LLMs) like ChatGPT, Bing Chat, and Google's own Bard.
Eligible users will find the 'Help To Write' button hovering just above their on-screen keyboard the next time they hit compose in the Gmail app. Tap on it and you'll be able to enter a brief prompt to help Duet AI generate an accurate outline of the email you had in mind.
For example, ask Duet AI to write up "a light-hearted, step-by-step guide on putting your shoes on in the morning," and wham! There you have it — a friendly, jovial reminder to an often late-to-work employee that your patience is running out with their 'me o'clock' attitude. You could even write up their termination letter too if you want, go on, try that one next.
Generate, refine, and save yourself some time
You can also use Duet AI's 'Help Me Write' feature in Gmail to refine your email with direct prompts to formalize, shorten, or elaborate your draft so far. Unique to the Gmail 'Help Me Write' feature is the inclusion of the wildcard 'I'm Feeling Lucky' option that allows Duet AI to further riff on everything you've already included.
The version of 'Help Me Write' for Gmail on iOS and Android does lack the 'Custom' refining option found in the desktop version of Google Docs, which is quite handy if you want to pepper things up here and there in a more specific manner.
While you can now access 'Help Me Write' from mobile devices through the Gmail app, we're still yet to see Google roll out the same much-requested feature for the mobile version of Google Docs. However, it's likely we'll see 'Help Me Write' for Google Docs on mobile arrive sometime soon with other Duet AI tools for Google Sheets and Slides arriving further down the line.
Outlook
Google wasn't playing around when it made a case for AI assistance across a range of its services at this year's Google I/O event. While many of these new AI features are still only available to those signed up for the Google Workspace Labs project, updates and expansions are coming thick and fast out of Google's HQ.
Just recently we've seen Google Bard get a brainy boost, the Google Search Generative AI Experience launch, and now Duet AI cross over to mobile with its 'Help Me Write' feature. While there are plenty out there who are cautious about hopping on the AI bandwagon, seemingly, none of those people work at Google.
However, letting Google's AI spruce up our emails is unlikely to be the cause of the forthcoming robocalypse — and as long as it finds some inventive ways to make excuses for my late replies, I might just be willing to give it a try.
Love and kisses,
Rael @ Laptop Mag
Stay in the know with Laptop Mag
Get our in-depth reviews, helpful tips, great deals, and the biggest news stories delivered to your inbox.
Rael Hornby, potentially influenced by far too many LucasArts titles at an early age, once thought he'd grow up to be a mighty pirate. However, after several interventions with close friends and family members, you're now much more likely to see his name attached to the bylines of tech articles. While not maintaining a double life as an aspiring writer by day and indie game dev by night, you'll find him sat in a corner somewhere muttering to himself about microtransactions or hunting down promising indie games on Twitter.