Google AI-powered Search is rolling out — 3 things to expect and how to sign up
Because Googling is just too hard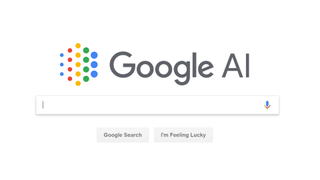 (Image credit: Laptop Mag / Rael Hornby)
Google, the internet-spanning librarian of all of digital time and space, is expanding access to its new generative AI experience for Search — and you could be among the lucky few to try out this new feature in just a few clicks.
The generative AI experience for Search was unveiled at Google I/O and seeks to provide Googlers with a speedier, more natural approach to finding the information they want online — similar to the offerings of Microsoft's Bing Chat. One key difference between the two being people actually use Google Search.
So, how can you get in on the action and what can you expect? Read on for more information as we delve a little deeper into Google's latest AI-infused experiments.
How to access Google's Search Generative Experience?
If you want to access Google's new Search Generative Experience, you must act fast as the feature is only available to test for a limited time. In order to get involved, you'll need an active U.S. Google account, with other regions currently unavailable to join in on the preview.
Once logged in to your account, you can join the waitlist by tapping on the Labs icon at the top-left of the Google App (for Android and iOS), at the Chrome new tab page on desktops, or by visiting labs.google.com/search.
After joining up, you'll be notified by email when certain Labs experiments become available for testing. Alongside the Search Generative Experience, you can also gain access to other limited-time features like Code Tips, which uses AI to assist you in writing faster and smarter scripts, as well as answering how-to-style questions about various programming languages (C, C++, Java, JavaScript, Python, and more), tools, and algorithms.
Another limited-time feature available is Add to Sheets, a fast a simple way to add a search result directly into a Google Sheets file which can then be shared easily with others.
Google Search Generative Experience — what's new?
The new AI-powered Search experience is designed to help users understand searched-for topics faster while showcasing new viewpoints and insights. Google is hoping that this results in a smoother, easier search experience that can make use natural language to provide the results you're looking for within a single search — meaning no more piecing scattered bits of information together from numerous searches by yourself.
So, while that's what Google is hoping for, how will this change actually be presented to us? Snapshots! Snapshots will now be generated and displayed at the top of each Google Search results page, offering contextualized help and information depending on what you've searched for. These colorful boxes will be fairly hard to miss (which has its pros and cons) and will attempt to speed up your search process with key information and definitive answers.
Here are the three key areas where snapshots will come into effect when making use of the new Search Generative Experience.
1. Simplifying complicated topics
If you've ever had one of those random urges to know just about everything there is to know about something like the combustion engine or black holes, you'll know that a simple Google Search can send you down a spiraling rabbit hole of jargon and overly complicated explanations.
Thankfully, the snapshot feature of Google's SGE can compress all of that information into a handy, bite-sized paragraph or two along with some handy links if you'd like to know more.
If, like me, you're still at a loss you can also ask a follow-up question from within the snapshot, like "Can you now explain that like I'm 5, please Google?
2. Offering tips & tricks
Using natural language to search now means that the AI-powered SGE can now more easily contextualize its findings. The result of which is that not only can Google now more clearly find the information you're looking for, but it can also make a few friendly suggestions or offer tips to help you out.
Like some digital Grandma wishing to impart her wisdom upon you, now after searching for "How long does it take to cook a chicken?", Grandma Google will not only answer, but also provide you with a few tips on recipes you could steer towards.
3. Highlighting relevant products
Entering a vague description of a product and hitting search is likely to be one of the main uses of Google nowadays — and it's about to go from a confusing experience of comparing the prices across several tabs and grids to simply browsing through a short list of what's actually appropriate.
Asking Google to find you a brand-new mouse will normally lead you to a string of results from different sites that highlight a selection of the best mice you can buy. However, with the new SGE, you can do things faster and go a bit further. You can now ask Google to find you "the best gaming mouse that'll make me look really cool on Twitch." Then, as if by AI-generated magic, you'll be met with a snapshot that includes enough flashing RGB to warrant an epilepsy warning.
Outlook
This is just the first step of a no doubt long and arduous journey for Google in its attempts to infuse AI into its services. So while the initial testing might not quite revolutionize your browsing experience, you can bet it helps the tech giants lay down the groundwork for even more impressive things in the future.
Palling around with AI is always fun and while it doesn't seem to have the personality of Bing, or the outright idiocy of Bard, Google's Search Generative Experience at the very least adds a little bit of extra AI flair to an otherwise mundane activity. Sign up for Google Labs today for your chance to experience this experiment first-hand.
Are you excited about how Google's new wave of AI features? Keep your eyes on Laptop Mag for the latest news on the AI era alongside all things smartphone, tablet, laptop, and more.
Category
Back to Ultrabook Laptops
Brand
Processor
RAM
Storage Size
Screen Size
Colour
Condition
Price
Stay in the know with Laptop Mag
Get our in-depth reviews, helpful tips, great deals, and the biggest news stories delivered to your inbox.
Rael Hornby, potentially influenced by far too many LucasArts titles at an early age, once thought he'd grow up to be a mighty pirate. However, after several interventions with close friends and family members, you're now much more likely to see his name attached to the bylines of tech articles. While not maintaining a double life as an aspiring writer by day and indie game dev by night, you'll find him sat in a corner somewhere muttering to himself about microtransactions or hunting down promising indie games on Twitter.