Google Docs AI: Is it safe? I'm a novel writer and tech journalist — let's talk
I moved my book out of Google Docs — Don't let AI steal your work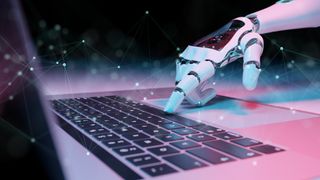 (Image credit: Getty Images/Guillaume)
As a tech and gaming journalist by day, I hear all of the AI horror stories you can imagine, but that's the last thing I want to take home at night as a fantasy writer working on their first novel. I've spent over two years crafting 50,000 words — what do you mean Google Docs can steal my work? I use Google Docs! I'm using it right now!
If you're on BookTok (a TikTok community), you know exactly what I'm talking about. There's been a lot of confusion about what Google can and can't use, and the fear of having your work stolen by an overzealous tech nerd that thinks the art that AI made for them is their own IS SKIN CRAWLING!
Okay. Let's break down what is actually happening with Google Docs and Google's AI suite — and what the heck we should all be doing about it.
Google AI — Is Google Docs stealing our work?
No. As of right now, Google Docs is off limits for training Google's AI, but like a vampire tricking you into inviting them into your home, your permission can be the difference between your protection and theft. Let's look at the facts.
For the uninitiated, Google has a few different AI services, but we're more concerned with Bard, Document AI and Labs AI. Bard is your bitter rival that's stealing all of your ideas, Document AI is your unpaid intern stealing all of your personal data, and Labs AI is both. To be clear, you have to sign up for Labs AI and pay for Document AI to take effect, so they're not something you need to worry about in your Google Docs right now — but please read on, because this can change. Also, don't use Bard!
Google's official documentation on Document AI Security states this, "No. Google does not use any of your content (such as documents and predictions) for any purpose except to provide you with the Document AI service. At Google Cloud, we never use, nor do we intend to use in the future, customer data to train our Document AI models."
But look at the examples for using Document AI:
Digitizing books for e-readers
Filling out medical intake forms at doctor's offices
Submitting expense reports based on receipts and invoices
Authenticating identity based on ID cards
Approving loans based on income information from tax forms
Understanding contracts for key business agreements
Any company, government, or entity that you engage with that uses Document AI is handing over all that sensitive data to Google.
Here's the thing, Google is stealing your work. Yes, in this privacy archive, Google highlights the changes that state, "we may collect information that's publicly available online or from other public sources to help train Google's AI models." The keyword here is public. Anything that you've ever posted on the internet, even articles that I've written on this site, is subject to Google's sticky virtual kleptomaniac fingers.
On other hand, Labs AI will be fully integrated into Gmail and Google Docs. The Workspace Labs Privacy Notice states that, "When you interact with Labs generative AI features, Google LLC (Google) collects your Labs data, including your prompts and input, prompt and input refinements, generated output, generated output refinements, and feedback."
But what is a prompt or input in this case? Is it our entire Google Doc? That's wholly unclear, but it's especially discouraging when the following line reads, "Please do not include sensitive, confidential, or personal information that can be used to identify you or others in your interactions with Labs features." Google is storing this data somewhere not associated with your Google account and it will be retained for 18 months. However, human reviewers will read, annotate, and process your Labs data — and if they do that, they're subject to be held for up to 4 years. Random people are going to be all up in your documents judging the hell out of your experimental sci-fi spaghetti western. Do we really want that?
Meanwhile, in a federal court in California on Tuesday July 11, 2023, Google was hit with a class action lawsuit by Clarkson Law Firm that alleges that its parent company Alphabet and its subsidiaries have been "secretly stealing" everyone's data on the internet. The company has already admitted as much, but admittance of something doesn't make it not illegal. We'll have to wait and see where the federal court falls on this.
Google claims that it will not use your information without your permission, but it's not hard to get your permission. When's the last time you read an EULA? You accept the terms and services and move on with your day like everyone else. That can slip past people so quickly. We'll catch it eventually, maybe even right away, but how many Docs will have been consumed by then? Right now, your Docs are safe. But tomorrow? I can't say, and neither can Google.
What do we do? Here are three alternatives
Go support our fellow WGA and SAG-AFTRA members striking in the streets against AI. But as far as your personal documents go, let's look at some alternatives that won't be gobbled up by the dream-eater.
Microsoft Word is the most popular choice for any kind of document, and it also happens to be the industry standard in the publishing world. But you have to be cautious. Why? Well, the Washington-based tech giant has its own AI, Copilot (I'll cover this in a following article). But luckily for us, Microsoft Word isn't web-based, so you can completely cut it off from accessing the internet. Do that! Microsoft Word includes key features like easy collaboration, availability almost everywhere, and support for a variety of formats. However, it's not free. It will cost you $7 per month at the cheapest rate.
Scrivener is an excellent choice for creative writers. It features formats for Fiction, Non-fiction, and Scriptwriting — you can even download some custom ones online. There's a bit of a learning curve because unlike a standard document, you can split chapters and scenes into their own sections, and it kind of looks like a pinboard of ideas on the home page. There are plenty of tutorials out there and it comes highly recommended by published authors. Books have even been written about how to use it like an expert. However, it is not free, but it's cheaper in the long run compared to Word — charging you a $60 fee for Windows or $50 for macOS.
Reedsy is actually where I moved my novel. Unlike Word and Scrivener, it's free, and that's what's most attractive about it. It offers everything you need to publish your book, from the front matter templates like copyrights and dedications to the back matter templates like about the author and other works. Once you've written the book, you can even export it to a print-ready PDF and ebook-ready formats. I also love that you can create writing goals. However, since it's free, there's not a lot of customization and it lacks an intuitive collaboration feature. But if you're looking to spend next-to-nothing to publish your book, Reedsy is a great choice.
These are my top three choices that I will always think about, but there are plenty of others, like Dabble, Nextcloud, and Novlr. Please, please, please do your own research, read all the terms and services. You don't want to get caught looking at your own words with someone else's name attached to it.
Outlook
Do you need to stop using Google Docs right this second? Maybe not. My articles end up in the world pretty quick — but my book is cooking, so I'm keeping that baby on lock down somewhere else. If you have private documentation, the last thing you want is for Google to access that.
I shouldn't have to tell you what's wrong with this picture, but in case you need reminding, it's called plagiarism. Look outside any big media company's building right now and you'll see thousands of people on strike because AI is a threat to our creative wills. It steals from us and can't even get it right — it's not competent. But we all know what happens when we let these things learn — we've seen the movies. Seriously, I just watched Mission: Impossible – Dead Reckoning Part One. Total nightmare scenario.
Companies sell enough of our information as it is, they don't need to take our creative freedom from us too.
Category
Back to Ultrabook Laptops
Brand
Processor
RAM
Storage Size
Screen Size
Colour
Condition
Price
Stay in the know with Laptop Mag
Get our in-depth reviews, helpful tips, great deals, and the biggest news stories delivered to your inbox.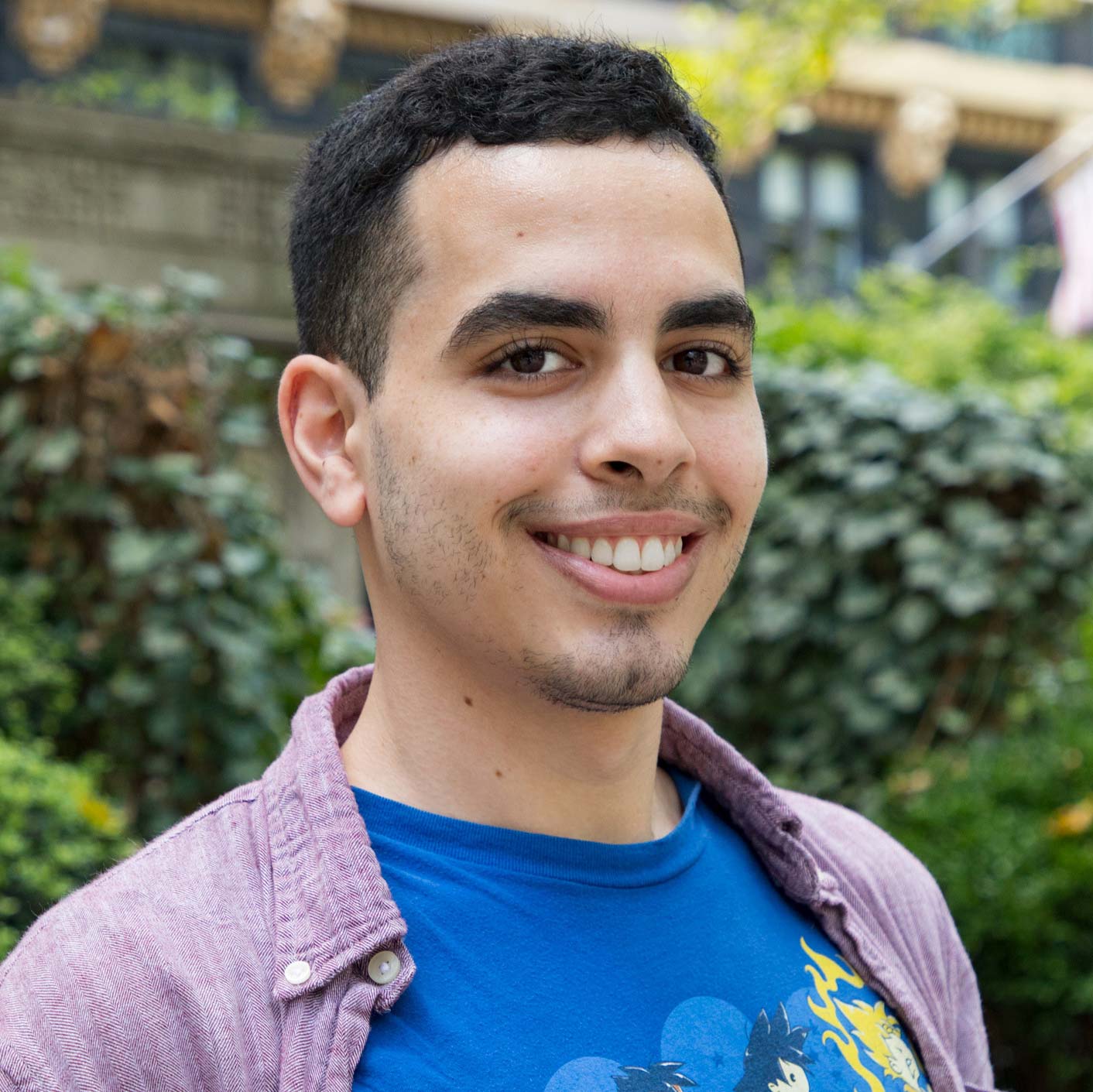 Rami Tabari is an Editor for Laptop Mag. He reviews every shape and form of a laptop as well as all sorts of cool tech. You can find him sitting at his desk surrounded by a hoarder's dream of laptops, and when he navigates his way out to civilization, you can catch him watching really bad anime or playing some kind of painfully difficult game. He's the best at every game and he just doesn't lose. That's why you'll occasionally catch his byline attached to the latest Souls-like challenge.