The Logitech Lift is a fantastic mouse that is more comfortable to use over long periods than anything else I've tried. While there are a couple of small issues, they are easily forgiven when considering the lovely ergonomic design, tactile buttons and lengthy battery life.
Pros
+

Comfortable ergonomic design

+

Quiet, tactile click switches

+

Smooth, responsive scroll wheel

+

Great battery life

+

Available in right- and left-handed configurations
Cons
-

No horizontal scroll

-

Weird to get used to at first

-

No rechargeable battery
Why you can trust Laptop Mag Our expert reviewers spend hours testing and comparing products and services so you can choose the best for you. Find out more about how we test.
I'm a gadget and gaming journalist who has been playing controller-intensive games since I was five years old. You best believe I'm in the fast lane to getting repetitive strain injury.
Now in my early thirties, I really need to start looking after my hands and wrists, and one of the biggest changes I've made comes courtesy of the Logitech Lift.
This is a brand new vertical mouse that comes in at a more wallet-friendly $69 (£69) when compared to its premium big brother in the Logitech MX Vertical. Does the Lift provide the same level of ergonomic comfort at a cheaper price? Let's find out.
Logitech Lift Vertical Ergonomic Mouse design
At 5.1 x 2.9 x 3.3 inches and a weight of 4.7 ounces, the Logitech Lift is a tall peripheral that towers over your keyboard. The first impressions from someone who's not used a vertical ergonomic mouse like this is that while there's definitely a sleekness to the curves, it does look a little weird.
In use, it did take a week for me to get acquainted with this form factor. The shape kind of looks like the outline of a crashing wave, with your main buttons and vertical scroll wheel on the right at a 57-degree angle, and the forward and backward additional buttons on the left. If you are a southpaw, flip those around because yes, the Logitech Lift is also available in a left-handed configuration!
The 70% PCR plastic shell is adorned with a rubberized grip round the back for your hand to hold this mouse like a claw. It's a strange shape for any traditional mouse user to figure out, but once you do, it's one of the most comfortable mice to ever grace your hands.
Vertical ergonomic mice put your wrist into a neutral rest position, which reduces muscle use and minimizes any aches. It's not something you notice until you go back and forth between this and a normal mouse like I did with the MX Master 3.
You see, in using something more traditional, your wrist and forearm are actually getting a bit of a workout. But using the Lift, you can really tell just how much more relaxed your muscles feel and that, in turn, makes this an insanely good mouse to use over long periods of time.
One small problem — I have a video-centric workload with plenty of editing on Final Cut Pro (subscribe to our Laptop Mag YouTube channel). The horizontal scroll wheel on the side of the MX Master 3 quickly became a god send for me navigating timelines on a granular basis. I would take that over these alternative buttons any day of the week.
Logitech Lift Vertical Ergonomic Mouse software and battery life
Just like the vast majority of Logitech wireless peripherals, the Lift works right out of the box. But if you want the full experience, you can install Logitech Options, which gives you button customization, mouse speed options, battery level indicators, and more. Having the versatility of shortcuts for each app I use is warmly welcomed.
And a shout out to Logitech Flow, which allows you to switch the mouse between three devices — a big win for someone who is constantly working between an M1 MacBook Pro, a Windows laptop, and an iPad.
As for battery life, thanks to the low energy connections of either bluetooth or the Logi Bolt USB receiver, Logitech claims a 6-month battery life. I can't guarantee this will be the case in my experience, as reviewers have been given three weeks to test the Lift.
Using the handy in-app battery indicator, it looks as if the life is indeed going down in such a way that would indicate I'll hit that target. Though, this is achieved with a disposable battery, which does kind of counteract a good chunk of Logitech's carbon neutral work by not having some sort of rechargeable lithium ion cell in here by default.
Logitech Lift Vertical Ergonomic Mouse performance
Performance on a productivity mouse can be subjective. Workloads differ greatly, whether you're an accountant, a graphic designer, or a journalist/video creator in my case. So, while I've already talked about the Logitech Lift's lack of horizontal scroll impacting my Final Cut Pro timeline scrolling, let's address the more general jobs.
This includes working across documents, spreadsheets, photoshop, Slack and plenty more broader productivity apps that, chances are, you use too. In this and practically all situations, including some light gaming, the Lift is an extremely comfortable mouse to use that exceeded the already lofty expectations set by the MX Master 3.
The Lift's frame glides effortlessly and every input is recognized from the smallest of nudges to fast twitch reactions. Granted, this isn't purpose built for gaming, but for casual playthroughs and RTS titles, this is a breath of fresh air (provided you're cool with keyboard shortcuts).
On top, the silent magnetic scroll wheel has a great grippy rubberized texture to launch a fast scroll and stop at precisely the right place on a column of textThe silent click switches also have a nice tactile feel to them, forming a great mouse for getting stuff done.
Bottom line
The Logitech Lift is a fantastic mouse that is more comfortable to use over long periods than anything else I've tried.
It takes a short while to get used to, but after the first week of getting acclimated, this has taken pride of place in my setup. The only thing that's stopping it from getting the full five stars is a personal preference for a horizontal scroll wheel for my workload.
These are easy to forgive in this sleek piece of kit that is a must buy for anyone looking for a well-priced ergonomic upgrade to your working-from-home hardware.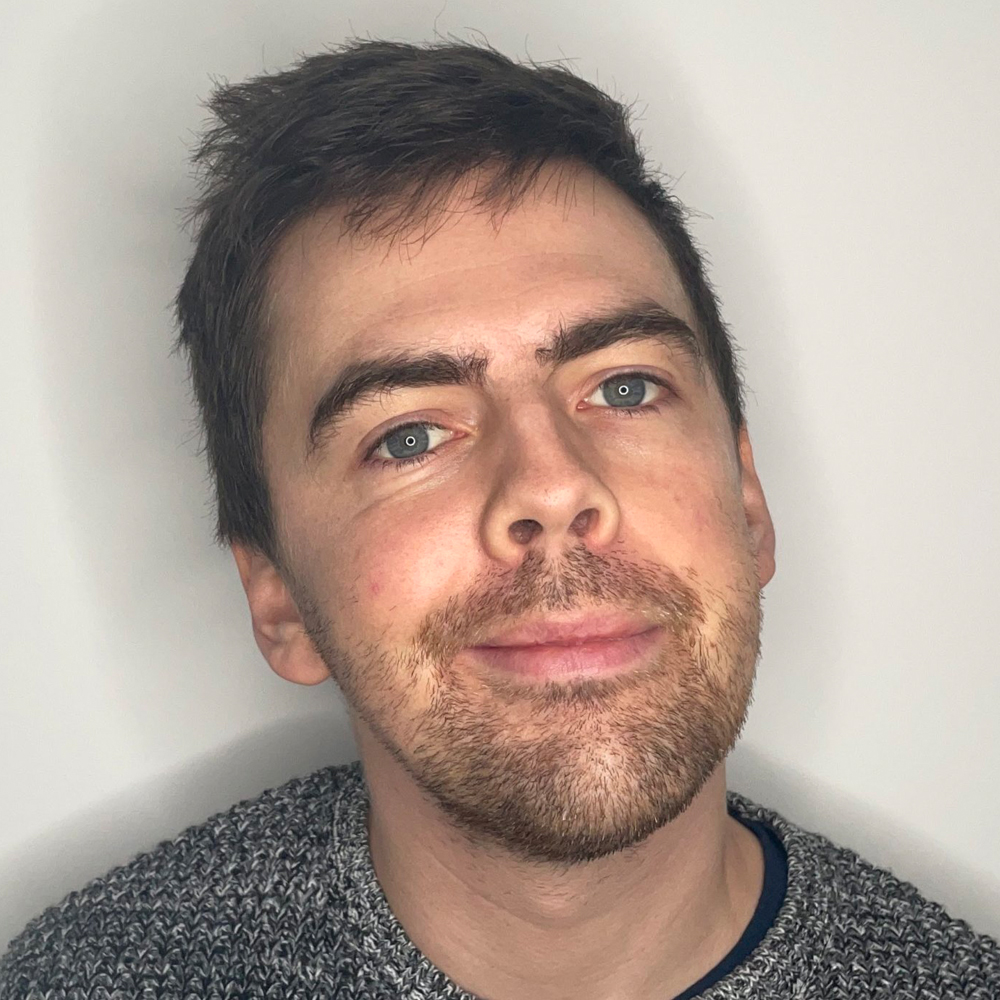 Jason brings a decade of tech and gaming journalism experience to his role as a writer at Laptop Mag. He takes a particular interest in writing articles and creating videos about laptops, headphones and games. He has previously written for Kotaku, Stuff and BBC Science Focus. In his spare time, you'll find Jason looking for good dogs to pet or thinking about eating pizza if he isn't already.