The Legend of Zelda: Tears of the Kingdom gameplay showcase — Everything you missed
The latest Tears of the Kingdom demo shows of cool new abilities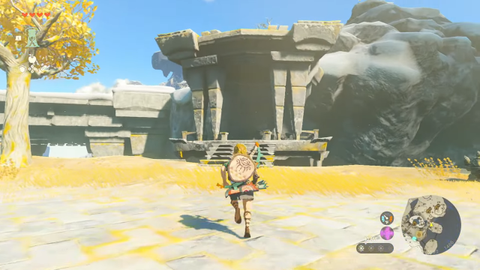 (Image: © Nintendo)
The Legend of Zelda: Tears of the Kingdom is just over the horizon, with a release date set for May 12 of this year. Considering how little we've seen of the game thus far, it's no surprise that Nintendo has brewed up an exciting gameplay presentation with around 12 minutes of footage.
With abilities like Fuse, Ultrahand, Ascend and Recall showed of, it's clear that Tears of the Kingdom is going all in on the sandbox nature of Breath of the Wild. With these new additions, this game will almost certainly allow for far more experimentation than ever before.
Refresh
Development on Tears of the Kingdom is complete, which means the May 12 release date is almost certainly confirmed. Aonuma continued the conference by just playing the game for us on screen.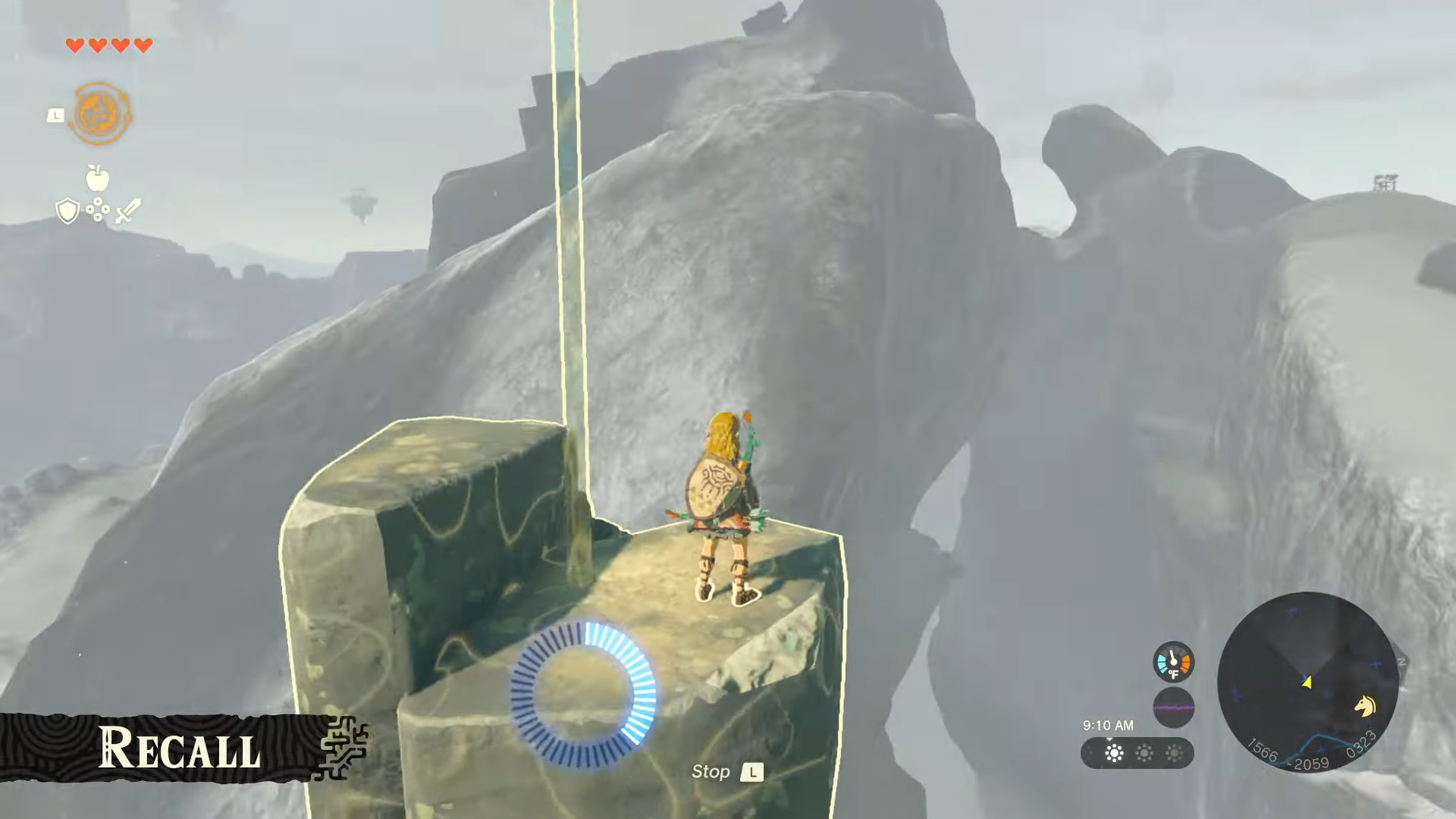 Aonuma goes over the Sky Islands, which were introduced in one of the trailers a while back. As he's riding around on his horse, something begins falling from the sky. It seems to be a giant rock, and Link has the ability to select a rewind function to make the rock lift back up into the sky. This ability is called "Recall."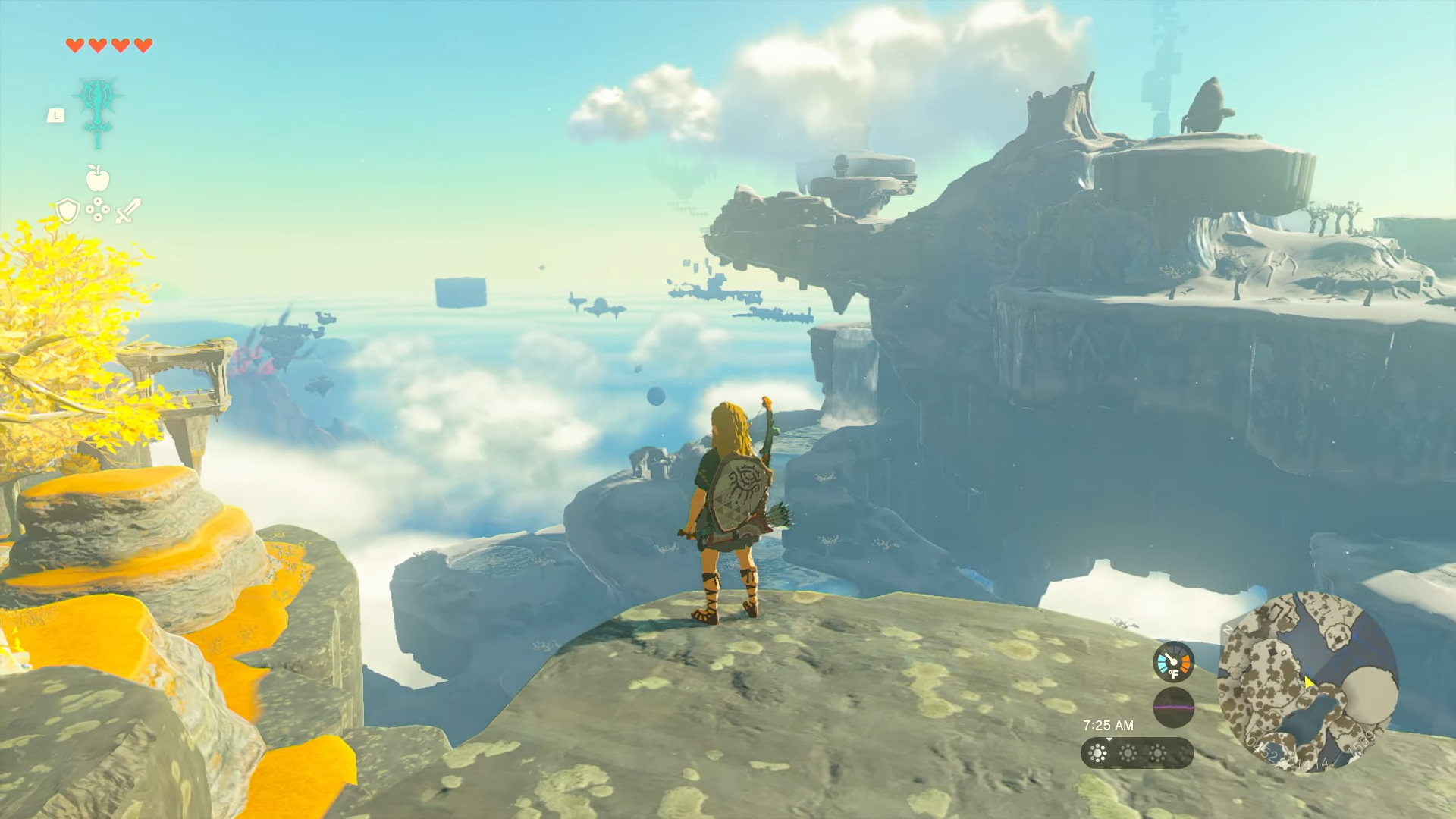 As we see Link soar up into the sky and paraglide onto one of the Sky Islands, Aonuma confirms that there are a number of ways to reach these islands. He then shifts to a different Sky Island to give us a look at what exactly players will be doing on them, with this one in particular featuring several manmade structures and many trees.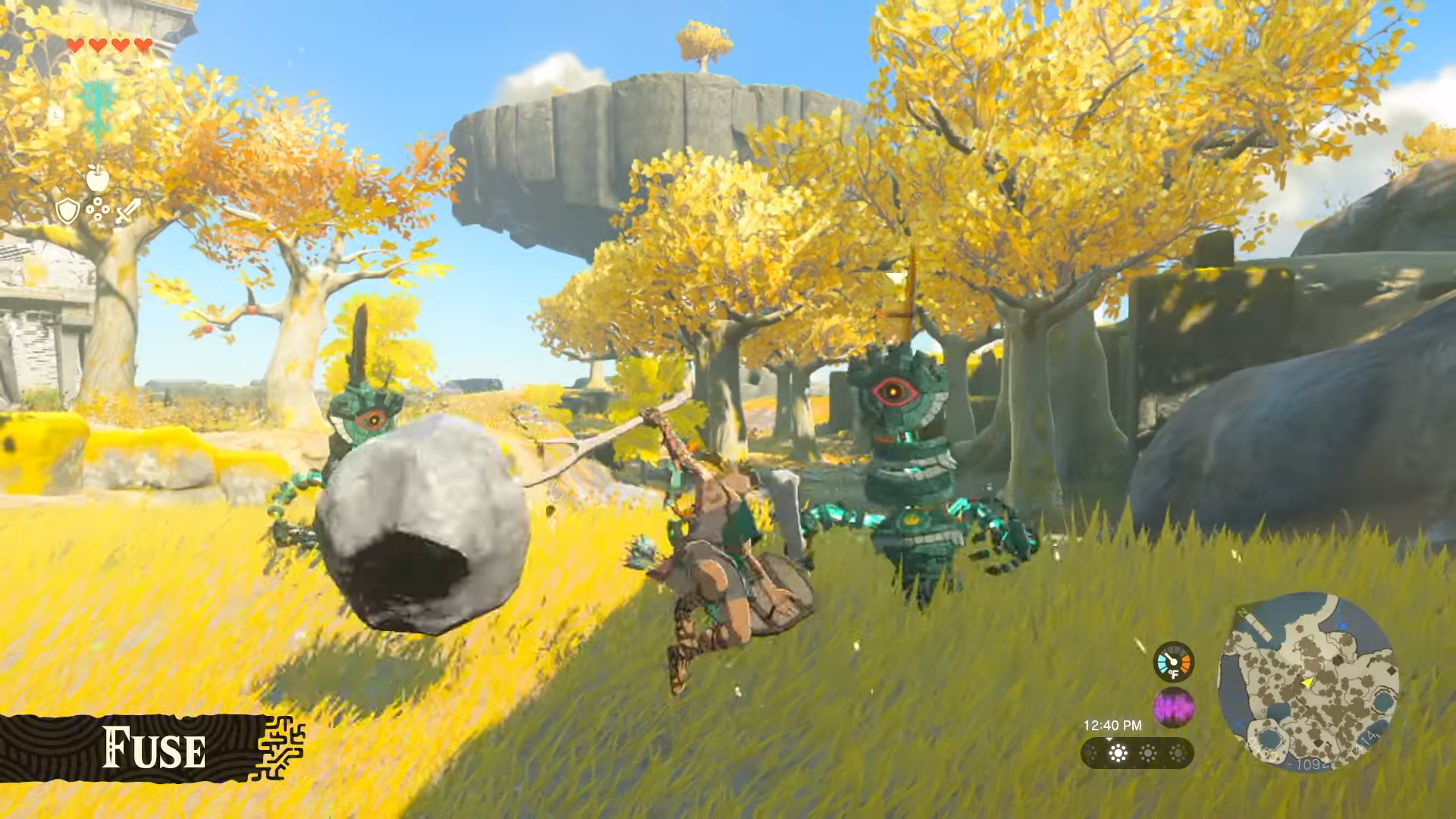 As Aonuma continues sifting through the lands of this floating island, we see him pick up a branch and battle a new enemy called a "Construct." Also, Weapon Durability is back and it seems as if Link just used an ability called "Fuse," which combined a tree branch and rock to create a new constructed weapon, which increased its damage output and durability.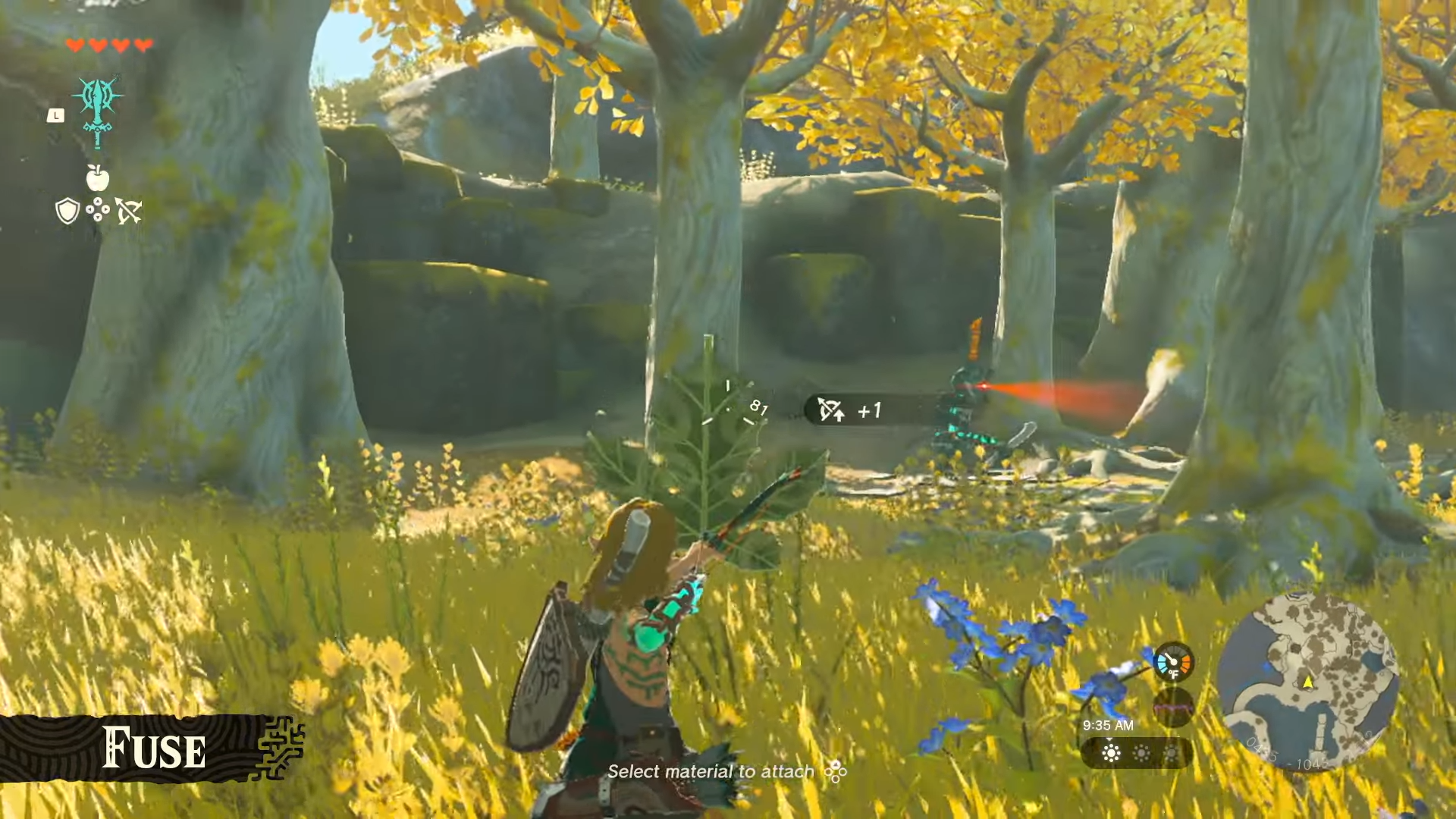 Two weapons can even be infused, showing a long stick and pitchfork combining to increase its attack range greatly. Arrows can also be fused with materials, with Aonuma showing us that a leaf can be attached to a weapon, or even an ice material to freeze enemies. He also shows his inability to shoot birds out of the sky, so he takes an eyeball, fuses it to an arrow, and it hones in on a bird and defeats it easily.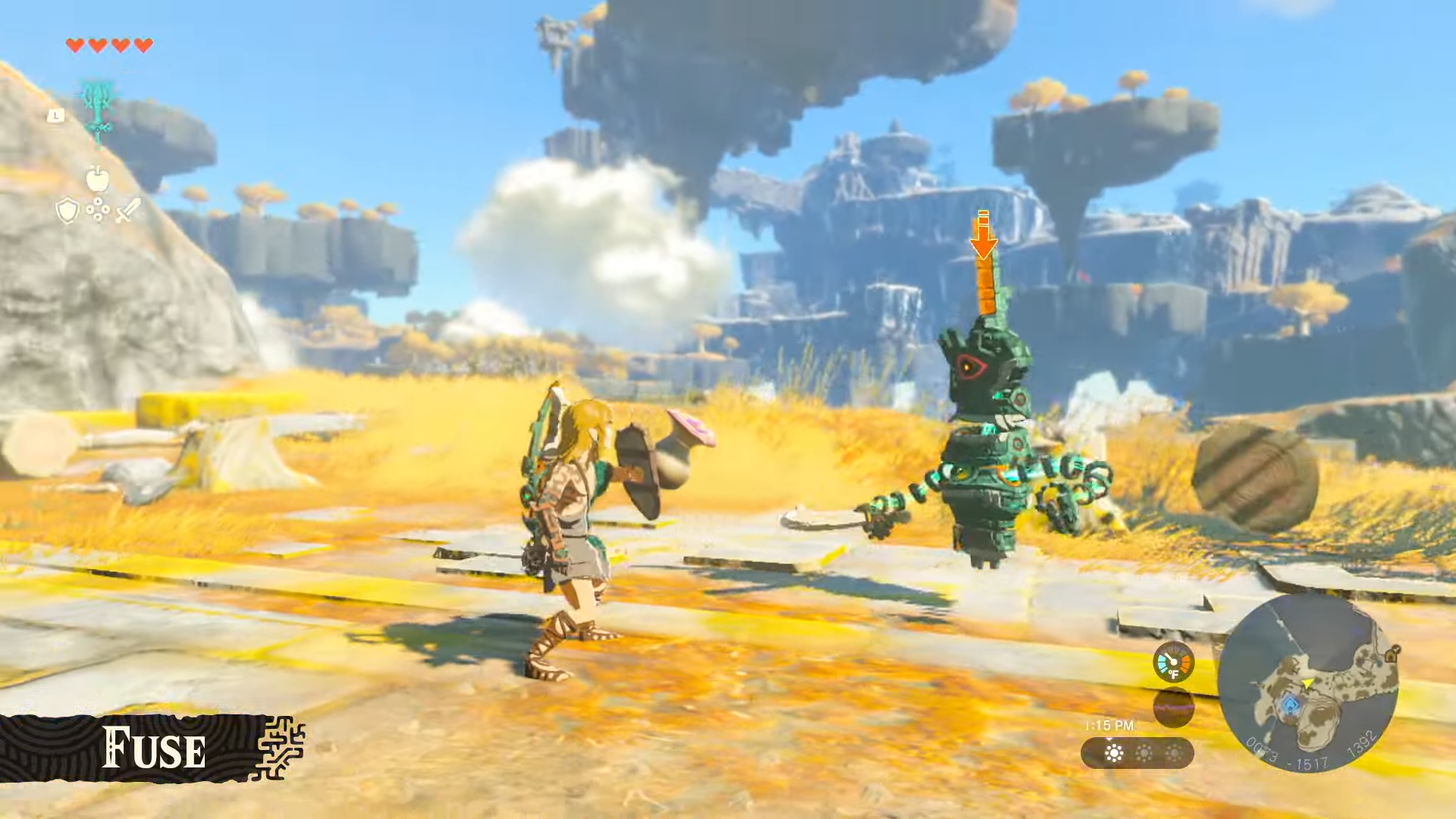 Another moment shows him combining a mushroom with his shield, which causes the shield to explode and a puff of smoke releases out around him, making the enemy he fought get confused, easily allowing Link to dispatch of him.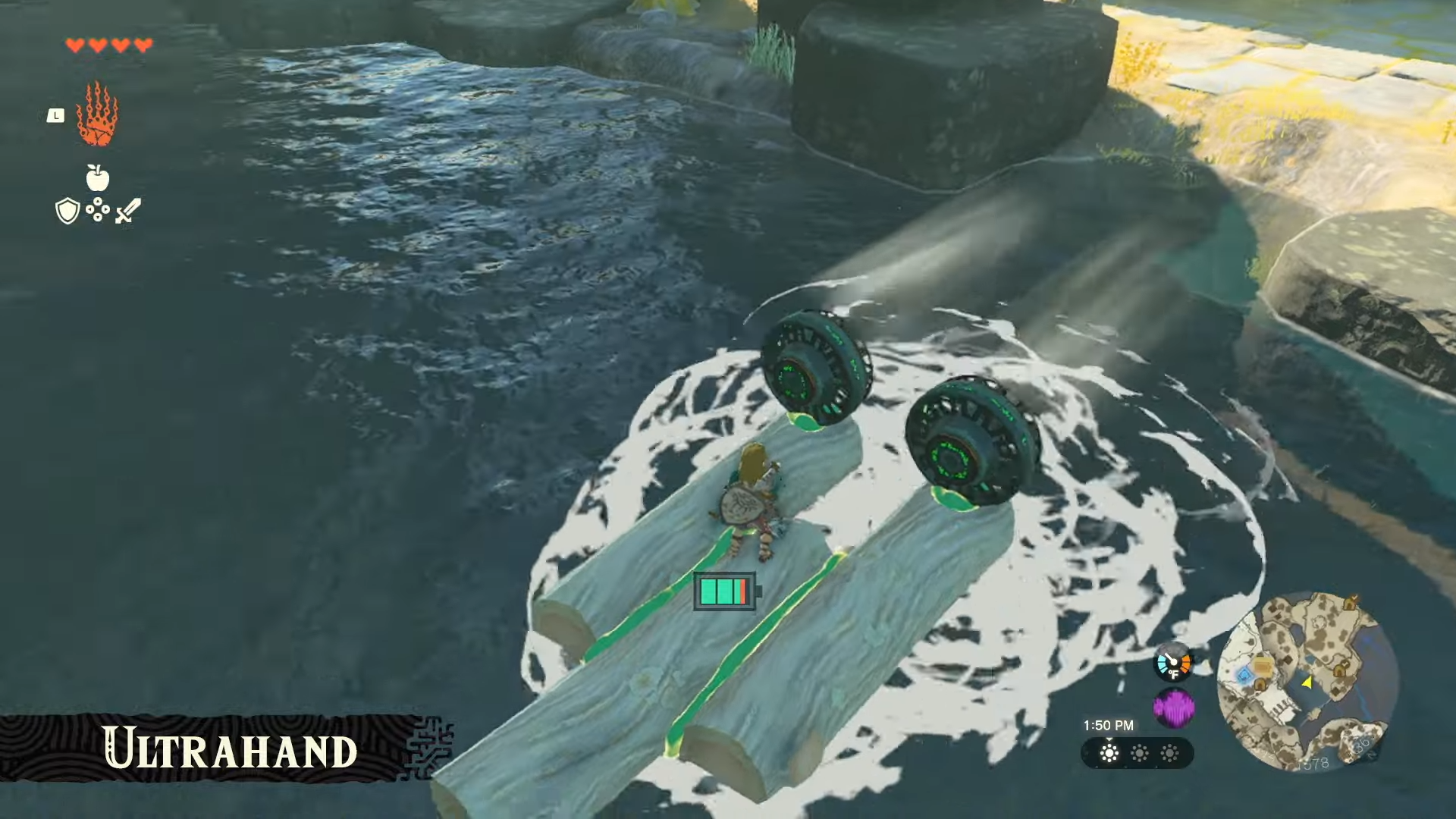 Link lifts up a log at some point and attaches it to another log, and then another log to that, to create a "make shift raft." This ability is called Ultrahand, which allows Link to attach items together and create unique shapes using objects. He puts the three logs on the water and it floats! He also finds a futuristic fan of sorts that he attaches to two ends of the boat so it can help him sail across the river.
Aonuma also confirms that the vehicles we saw in the most recent trailer of the game aren't in the game. Those are made by the player and you'll be able to freely craft them on your own.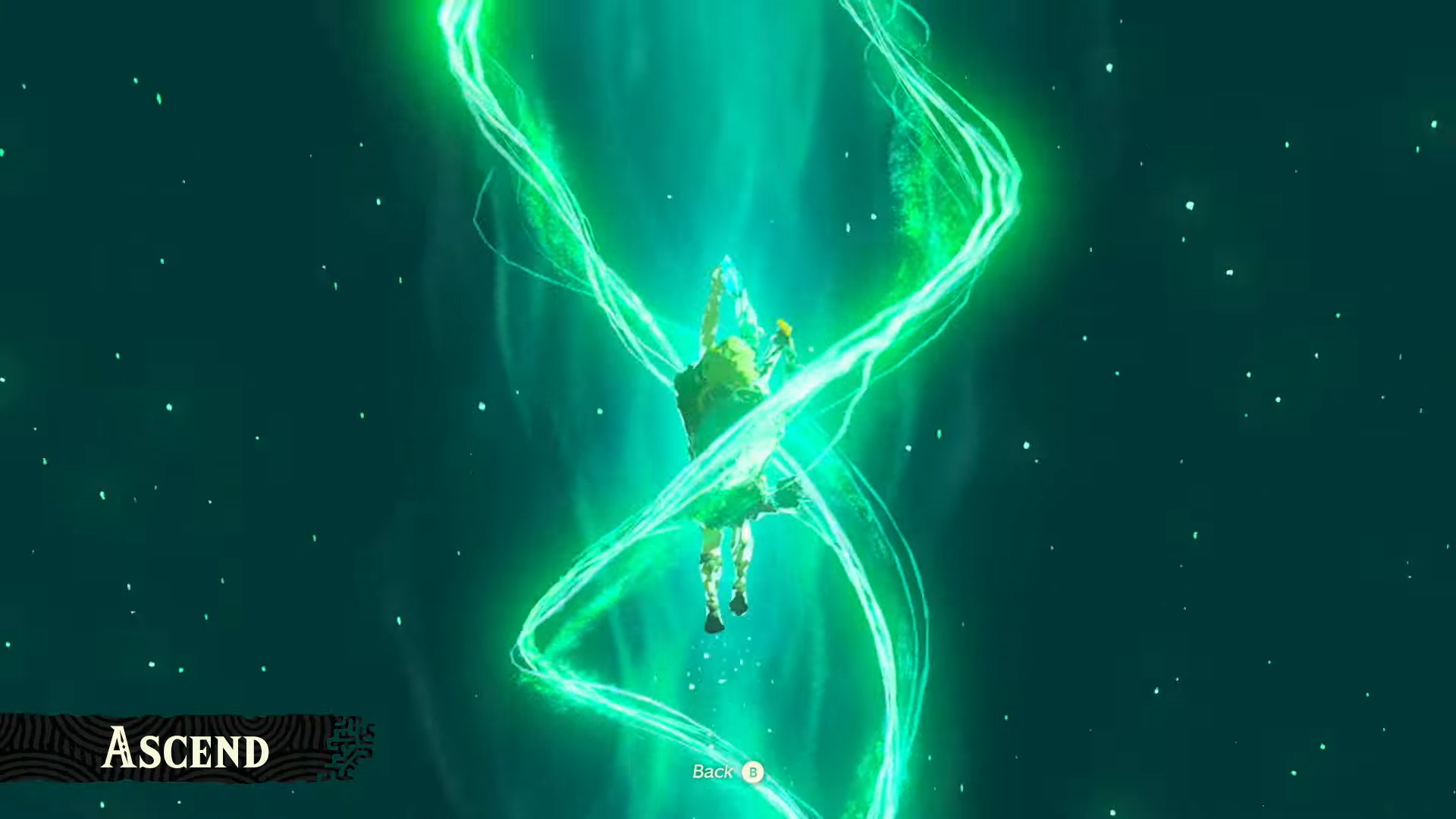 Another ability Aonuma showed is "Ascend," which allows the player to go through to the floor above them. There are some restrictions, but if there is a ceiling, the player can use it anywhere. It shows the player in a cave with a hill above it, allowing them to emerge all the way to the top of the hill.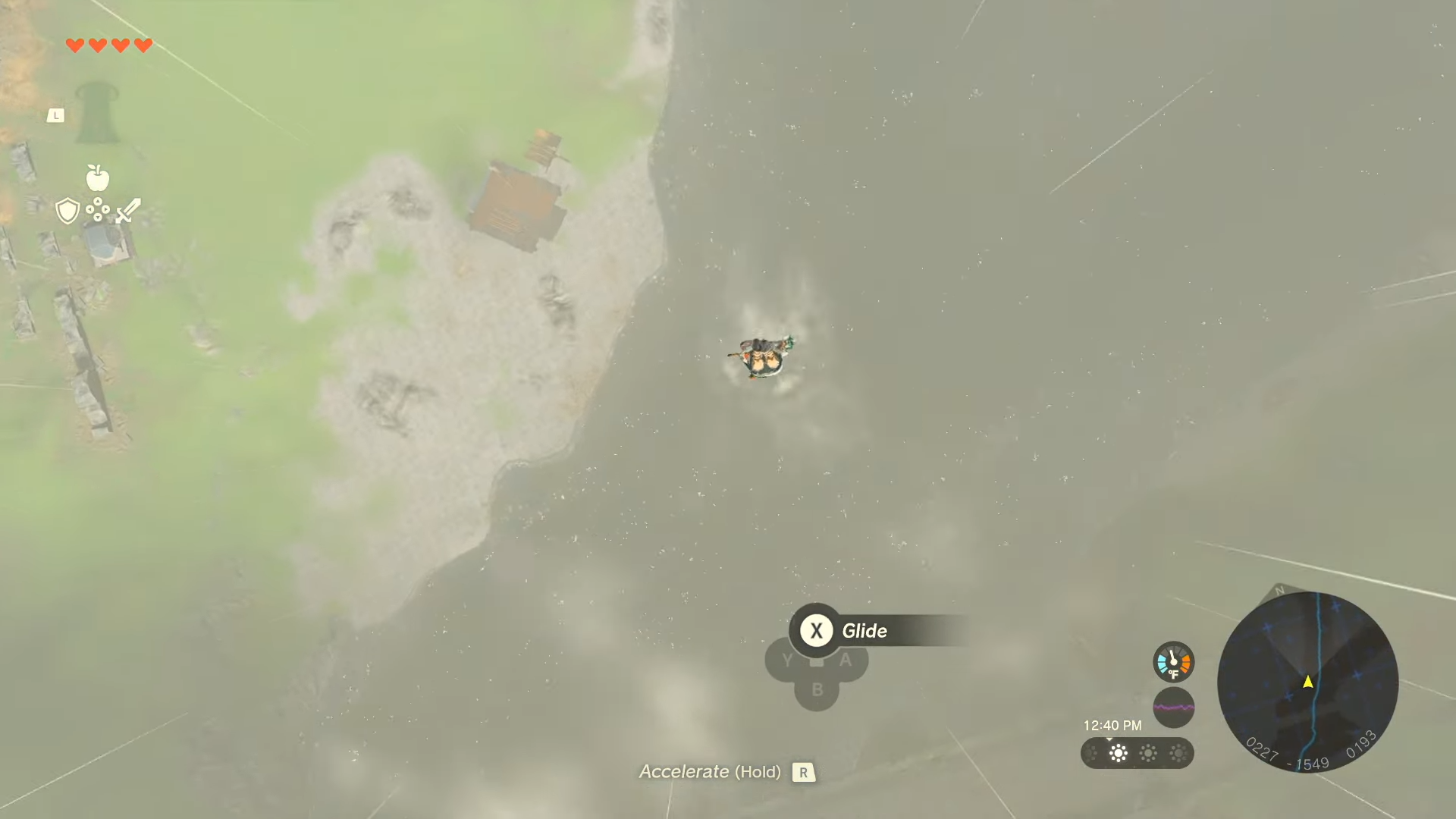 Aonuma shows an enemy with a fused weapon, as a construct with a fan-like weapon pushes Link off of a cliff, causing him to plummet through the sky. Players can quickly descend from the sky and look out across the world, and then can divebomb into the ground to speed things up. We see Link dive into a river safely.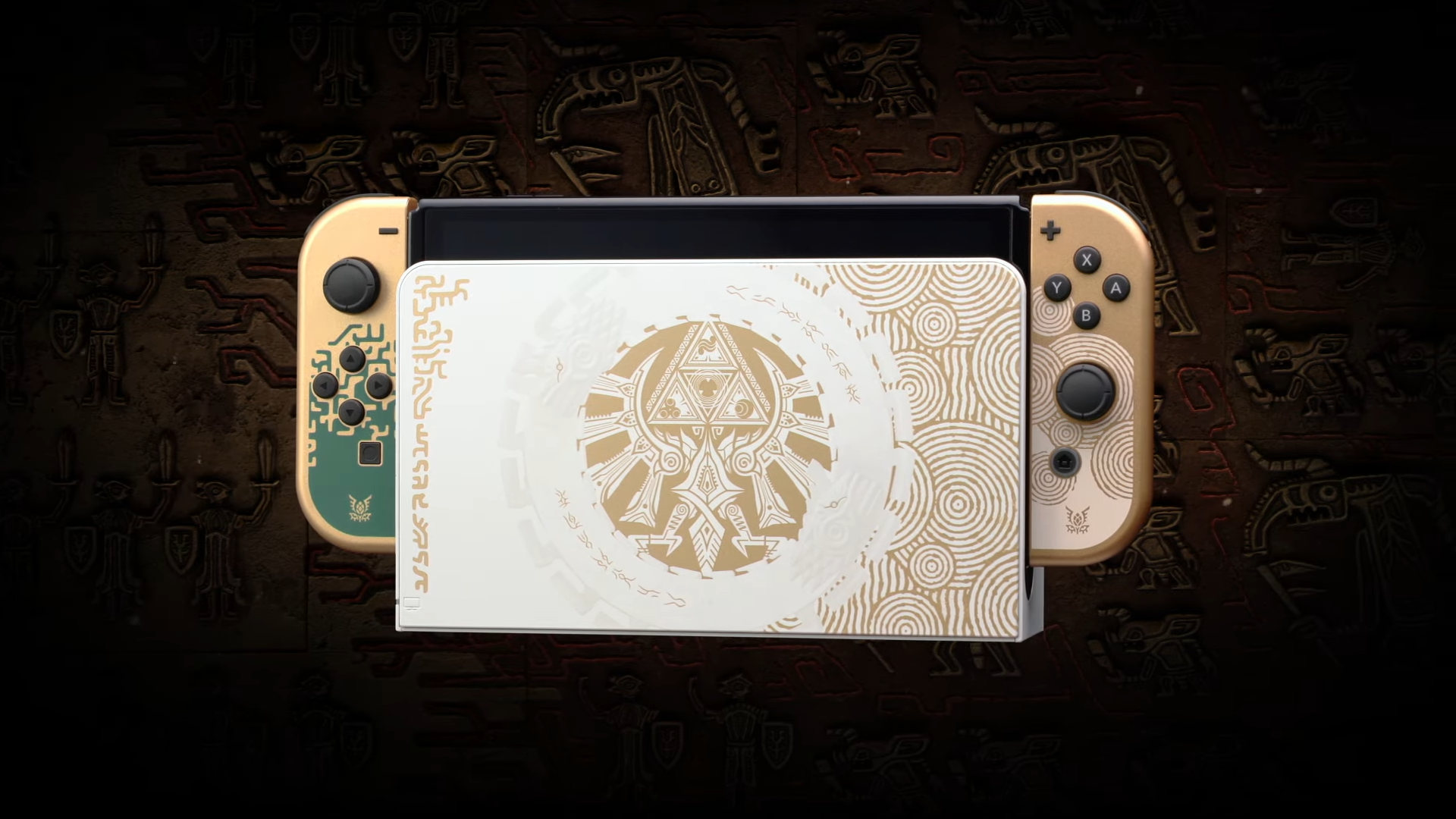 Nintendo also showed off a limited edition The Legend of Zelda: Tears of the Kingdom Nintendo Switch, which looks absolutely stunning. It launches on April 28 and it's an OLED model of the switch, with a The Legend of Zelda: Tears of the Kingdom Pro controller and Switch carrying case launching on May 12.
Get instant access to breaking news, the hottest reviews, great deals and helpful tips.
Thank you for signing up to Laptop Mag. You will receive a verification email shortly.
There was a problem. Please refresh the page and try again.