You can't always replace a workstation with a gaming laptop — but most people can
Not everyone can get away with a gaming laptop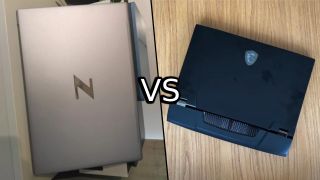 (Image credit: Laptop Mag)
The best workstations are unbelievably expensive, and during one of Laptop Mag's meetings, a debate sprung forth regarding whether they're even worth it. The point of contention was this: You can get a gaming laptop for less and it could still accomplish anything a workstation can, yet it's also stronger for gaming.
While this sounded reasonable at first, my thoughts went to the numerous ways a gaming laptop often fails. Cheap feeling exteriors, short battery life, and similarly ludicrous price points come to mind. Gaming laptops can be wonderful, and we've reviewed quite a few exceptions to the aforementioned common issues, but many still suffer.
So I decided to dig deeper: Are workstations a superior alternative to gaming laptops, or is the gap between them so significant that it's incomparable?
Can gaming laptops defeat workstations?
One way of analyzing whether these two types of laptops stand a chance against one another is to compare the ones we've tested. The most recent workstation we've reviewed is the HP ZBook Fury 16 G9, packed with an Intel Core i9-12950HX processor, Nvidia GeForce RTX A5500 GPU with 16GB of vRAM, 64GB of RAM, 1TB of SSD storage space and a 16-inch, 3,840 x 2,400 pixel display at 120Hz refresh rate.
The catch? The model we reviewed is $5,000. The only fair way to see which class of laptop is superior is to pit it against a gaming laptop within a similar price range. The closest we could get with a gaming laptop we've tested is the $5,299 Titan GT77 HX (2023). It's built with an Intel Core i9-13980HX processor, Nvidia GeForce RTX 4090 graphics card, 64GB of RAM, 2TB of SSD storage, and a 17-inch, 4K Mini LED display with a 144Hz refresh rate.
The Fury 16 benefits from MIL-SPEC certification, having passed 21 military standard tests for its durability. This is often an avenue that gaming laptops fail in, and while the MSI Titan GT77 HX is sturdy, it doesn't fulfill chassis certifications anywhere near this.
Battery life is another category where gaming laptops suffer and the Titan is no different. Sporting a battery life of 3 hours and 48 minutes, it won't even last half a workday before its battery runs out of juice—and that's while it isn't gaming. The Fury 16 performs a bit better at 5 hours and 19 minutes, but neither of the scores are particularly good.
It doesn't take an expert to hypothesize that the Titan's processor would come out on top, as the Core-i9 13th Gen CPU has no trouble scrubbing the Fury's 12th Gen processor. The Titan managed a staggering Geekbench 5.4 multi-core score of 20,617, while the Fury 16's (14,089) last-gen CPU couldn't quite compete.
The Titan also transcoded a 4K video to 1080p in 3 minutes and 24 seconds, which is also better than the Fury's 4 minutes and 29 seconds. But processor speed isn't necessarily indicative of which class of laptop is better. You can easily swap out that CPU for a config with a 13th Gen one, so what truly makes a workstation and gaming laptop different?
Workstation GPU vs. Gaming GPU
The Nvidia RTX A5500 is what you'll often find built within the current most powerful workstations. And although it is an undeniably strong graphics card, it's not intended for gaming. Workstations are designed to handle intense 3D rendering projects and editing up to 8K videos. A dedicated RTX A5500 features 24GB of vRAM, but the mobile model features only 16GB of vRAM, which is identical to the RTX 4090 mobile GPU.
It's difficult to compare these two GPUs directly, as one is for gaming and the other is for working professionals. If you intend to game, the RTX 4090 is a superior graphics card. We also recommend it for those who only intend to do light video editing or modeling. The A5500 is reserved mostly for folks working in 3D spaces on a large scale, rendering highly complex, realistic models and handling complex computations.
It's also difficult to compare directly, as the Nvidia RTX A5500 and other GPUs in its series are not consumer level. You cannot go to the average retailer and purchase them, and even the price varies depending on where you look. Shi, which is listed as an official retailer of the GPU on Nvidia's website, claims its MSRP is $4,499. The RTX 4090's MSRP is $1,599.
So what's the benefit of a RTX A5500? A highly touted feature of workstation GPUs is their ability to error-correct on a hardware level. This is called ECC memory, a feature that allows their RAM to fix mistakes as they happen, which results in a potentially more expensive and slower GPU, but workplace professionals might appreciate the reliability over power.
Another feature called NVLink allows the user to combine multiple A5500 cards together for even stronger power as well, with them even having the potential to increase the vRAM up to 48GB. This is, of course, massively expensive, but folks who need it will appreciate it. It also has significantly less power consumption than consumer-level cards. The RTX 4090 peaks at 330 watts, while the A5500 is as low as 230 watts.
Bottom line
If you even have to ponder whether you need a workstation, you probably don't. A vast majority of modeling and editing projects can be handled with consumer level graphics cards, and if you're working in a business that requires a professionally minded GPU, that will probably be made clear to you.
It's impossible to tell you what type of GPU you need without specifics. If you're working a 9-to-5 job where you're modeling or animating for massive film or game projects, or even editing movies for huge companies, a workstation will do you wonders thanks to its additional features. While it is weaker and more expensive than consumer-level graphics cards, its specific strengths are catered to a professional's workflow. Workstations laptops can also benefit from sturdier exteriors and better battery life.
But if you're modeling, editing and animating small-scale projects, part-time or just for fun, workstations are a terrifying investment. You'll get by just fine with a gaming laptop, which will likely apply to the majority.
Category
Back to Gaming Laptops
Brand
Processor
RAM
Storage Size
Screen Size
Colour
Condition
Price
Stay in the know with Laptop Mag
Get our in-depth reviews, helpful tips, great deals, and the biggest news stories delivered to your inbox.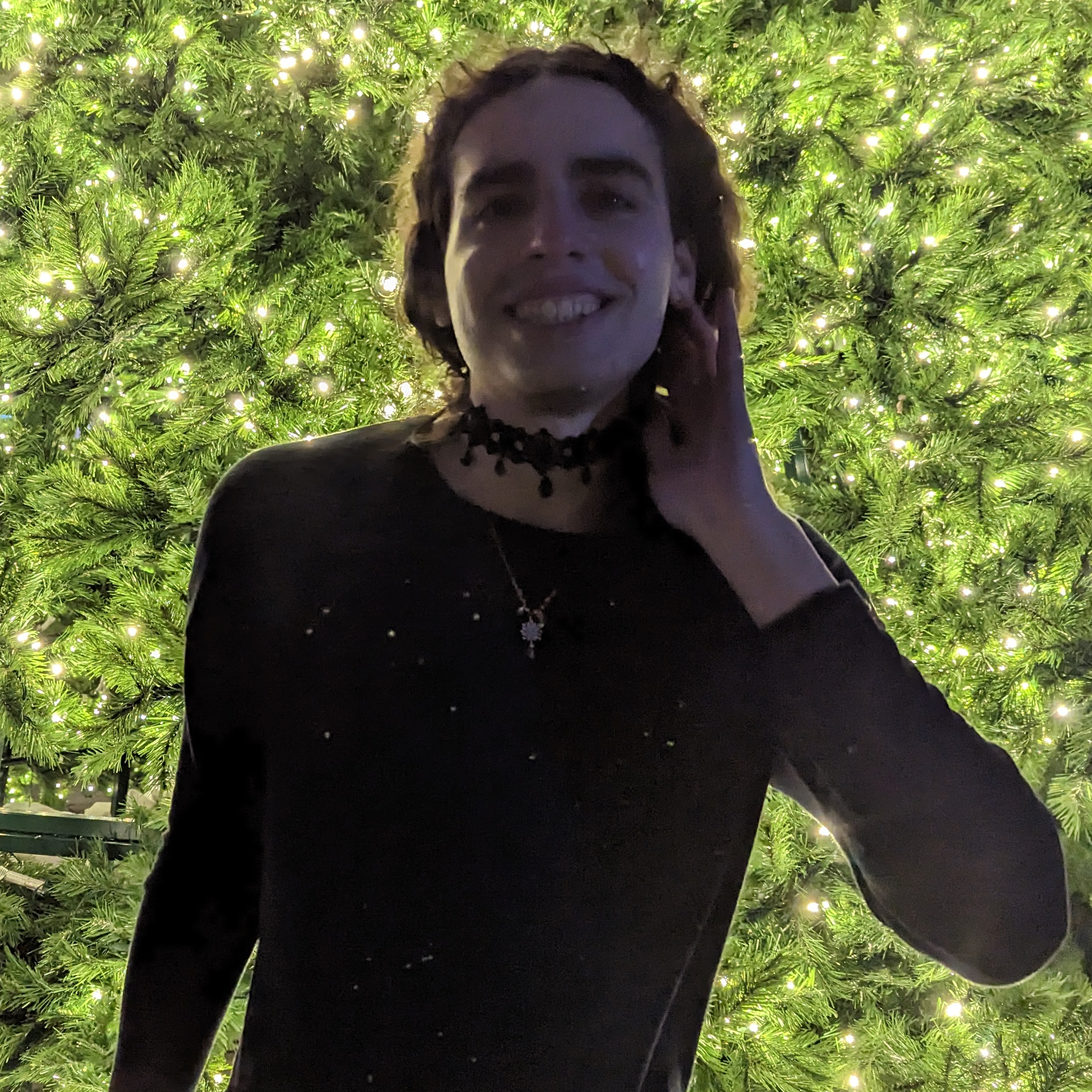 Self-described art critic and unabashedly pretentious, Momo finds joy in impassioned ramblings about her closeness to video games. She has a bachelor's degree in Journalism & Media Studies from Brooklyn College and five years of experience in entertainment journalism. Momo is a stalwart defender of the importance found in subjectivity and spends most days overwhelmed with excitement for the past, present and future of gaming. When she isn't writing or playing Dark Souls, she can be found eating chicken fettuccine alfredo and watching anime.