Framework Laptop 16: The last laptop you will ever buy
The Framework of something special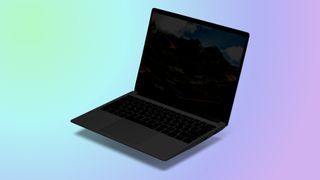 (Image credit: Laptop Mag / Rael Hornby)
Framework offers laptops like no other: upgradeable, repairable, and fully customizable. Following on from the pioneering work of the Framework Laptop 13, the Framework Laptop 16 takes things to a whole new level by delivering on the dream of laptop owners for decades — an upgradeable graphics module.
Due to arrive later this year, the Framework Laptop 16 could very well make a case for being the last laptop you ever buy. Its modern aesthetic and modular design is a foundation that can be built upon for years to come if Framework gets things right, allowing users to gradually upgrade their device over time while reducing a ton of E-waste in the process.
Framework Laptop 16: One laptop, infinite possibilities
Taking advantage of the next generation of processors from Intel and AMD will no longer mean buying a whole new laptop. Instead, Framework makes use of swappable mainboards (heatsink and fan included) so owners won't have to feel like they're throwing the baby out with the bathwater by ditching the rest of their perfectly functional laptop for some extra processing power.
Of course, the big news is that Framework is looking to apply the same principle to graphics too. It'll do this through the use of an Expansion Bay system, with different Expansion Bay modules allowing for various graphical options.
There's no word yet on which graphics options will be available with the Framework Laptop 16, but what we do know is that the Expansion Bay system isn't a short-term gimmick to be replaced by next year's model — it's a feature design to remain compatible with generations worth of "mechanical, thermal and electrical requirements" of future GPUs.
Framework Laptop 16: A keyboard for every type
The Expansion Bay system isn't the only impressive thing Framework has in store for its 16-inch device. It'll also sport an incredibly customizable modular input system that won't just allow owners to pick and choose between small, medium, or full-sized keyboard layouts but also augment their deck with backlighting (including RGB), macro pads, haptic sliders, LED Matrixes, and even secondary displays.
If that wasn't exciting enough, Framework released the firmware for their input modules as open source — meaning that the Framework community can put together modules of their own to suit any particular need they might have. The sky is the limit when it comes to what's possible from this modular input configuration though Framework themselves see real potential for touchscreen displays, smartcard readers, physical sliders, and e-ink notepads.
Outlook
Framework is currently going through a deep dive into its latest laptop's core components and design decisions, with the latest being a look at how the Framework Laptop 16 handles memory and storage. Everything seems to be heading in a fantastic direction for this laptop and I couldn't be happier to see it.
The right to repair our devices is a great goal, but the right to freely upgrade them is an even more impressive one and it's something Framework is absolutely knocking out of the park — not to mention the phenomenal reduction in E-waste as a result.
Be sure to keep an eye peeled to Laptop Mag for more news about the Framework Laptop 16's impressive modular features as we get closers to its Summer 2023 preorder openings and eventual late 2023 release.
Category
Back to Ultrabook Laptops
Brand
Processor
RAM
Storage Size
Screen Size
Colour
Condition
Price
Stay in the know with Laptop Mag
Get our in-depth reviews, helpful tips, great deals, and the biggest news stories delivered to your inbox.
Rael Hornby, potentially influenced by far too many LucasArts titles at an early age, once thought he'd grow up to be a mighty pirate. However, after several interventions with close friends and family members, you're now much more likely to see his name attached to the bylines of tech articles. While not maintaining a double life as an aspiring writer by day and indie game dev by night, you'll find him sat in a corner somewhere muttering to himself about microtransactions or hunting down promising indie games on Twitter.