Google Bard's biggest expansion is here: More languages, more options, and more sass
Oh look, a talking robot!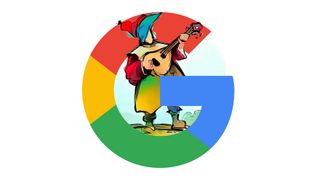 (Image credit: Laptop Mag / Rael Hornby)
Google Bard is receiving another massive update this week, with many new features arriving to the AI Chatbot as it continues to play catch-up against rivals Microsoft Bing Chat and ChatGPT. Having only launched in March 2023, Bard has often felt like it arrived a little late for the party.
However, in a blog post earlier today, Bard project lead Jack Krawczyk revealed all about what we can expect from Bard's bumper pack update — from all its new features, to who can enjoy them!
Chatbots without borders
First off the bat was the reveal that Bard is now more widely accessible than ever with the Chatbot making its debut across Europe and Brazil from today. The update means Bard is now freely accessible in over 230 countries and territories worldwide.
To cater to a broader global audience, Bard will also be able to communicate in over 40 languages making it more accessible than ever, regardless of your native tongue.
Sight and sound
Bard's new multi-lingual modes will also carry over to another new feature — speech. Bard can now read out loud any reply it offers, allowing you to hear correct pronunciations, or listen to a generated poem or script with an indicated flow. Not only does this give Google's bot a little more of a personality, but it also expands further on Bard's accessibility. Give it a whirl by clicking the sound icon at the top left of Bard's responses next time and be soothed by its robotically janky dulcet tones.
Bard doesn't just have a voice of its own now, it also has a nifty set of eyes thanks to further integration with Google Lens. From today you'll be able to use images in your prompts to engage with Bard in all new ways.
Gain further information about an image, translate languages with a shutter press, seek suggestions for a captivating caption, or send Bard a quick sketch and ask it for some pointers — how you use it is entirely up to you. However, we would like to remind you that human reviewers may process your Bard conversations for quality reasons. So, maybe don't get too crazy.
Play it again, Bard
Google has also introduced a brand new feature to Bard that allows you to better customize how it responds. You can now modify Bard's answers to be shorter, longer, simpler, more professional, or more casual. Modifying Bard's response regenerates its answer, so you can even go on to further refine things by switching drafts as normal giving you the most accurate and tailored reply to date.
To modify Bard's responses, just look next to the thumbs up and thumbs down buttons at the bottom of its generated reply and click the "Modify" button. You'll then be able to select a desired tone for the answer and regenerate the results.
Outlook
Since its launch in March, Bard has felt a little under developed and overlooked. However, updates like this and some notable patches that came before it are bringing Google's AI chatbot on a level-pegging with the competition in a number of key ways.
Now with more people than ever able to access Bard, we can potentially begin to see a wider adoption of Google's experimental chatbot, and a bigger push to expand upon a growing list of impressive capabilities.
Category
Back to Ultrabook Laptops
Brand
Processor
RAM
Storage Size
Screen Size
Colour
Condition
Price
Stay in the know with Laptop Mag
Get our in-depth reviews, helpful tips, great deals, and the biggest news stories delivered to your inbox.
Rael Hornby, potentially influenced by far too many LucasArts titles at an early age, once thought he'd grow up to be a mighty pirate. However, after several interventions with close friends and family members, you're now much more likely to see his name attached to the bylines of tech articles. While not maintaining a double life as an aspiring writer by day and indie game dev by night, you'll find him sat in a corner somewhere muttering to himself about microtransactions or hunting down promising indie games on Twitter.