Gigabyte launches three powerful new gaming laptops: Which one is right for you?
So many choices, so little time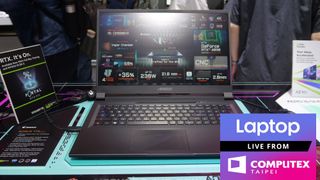 (Image credit: Future)
It's been four years since I've attended Computex, but it's great to see that while the rest of the world has changed, some things remain the same. In this case, I'm talking about Gigabyte continuing to put out it's powerful Aorus gaming laptops. I ran across the Aorus 15X, Aorus 16 and Aorus 17X at Computex 2023 and as is Gigabyte's habit, each notebook is a slim, imposing powerhouse in its own. I got a chance to play around with each and here are my initial thoughts.
Pricing and Configurations
Alas, as much as I want to give you pricing and arrival date, I cannot as Gigabyte has yet to announce those details. Here's what I can tell you, Gigabyte's not skimping on the performance with any of its three systems. The Aorus 15X and 17X will come with either a 13th Gen Intel Core i7 or Core i9 processor and up to an Nvidia GeForce RTX 4090 GPU and a 2560 x 1440 (QHD) display with a 240Hz refresh rate and 16:9 aspect ratio.
The Aorus 16 is a little more restrained with it's Intel Core i7-13700H CPU, RTX 40 series GPU, but not by much. The laptop also has a 16-inch panel with a 2560 x 1600 resolution and 240Hz refresh rate.
Design
Black, slim and eye-catching. Gigabyte has always been dedicated to creating the sleekest gaming laptops on the market. Taking inspiration from the eagle-headed Egyptian deity, Horus, Gigabyte's trio of laptops offer daring angles that draw comparisons to stealth bombers or a futuristic fleet of concept cars. The effect is the most prominent on the black metallic lids.
Opening the notebooks, you get more of that inky metal goodness which is only broken up by the glittering, programmable keys RGB keys. In an interesting design note, the touchpad on the Aorus 16 features a number of shiny holographic lines running diagonally across the touchpad instead of the usual grey stylized eagle found on the Aorus 15X and 17X.
Along the rear of each machine, you'll find a small customizable RGB light strip for an added bit of pizzazz. As for the keyboards, where the Aorus 16X has a 3-zone lighting setup, the Aorus 15X and 17X each have per-key lighting for those of you who want a more customized light show.
Gigabyte hasn't revealed the laptops weight or exact dimensions, but they did give the thickness for the Aorus 16 and the Aorus 17X which measure 0.8 inches and 0.9 inches, respectively. To give you an idea of what you can expect, the 6.6-pound, Razer Blade 18 measures 15.7 x 10.8 x 0.86 inches while the 7.3-pound, MSI Titan GT77 HX has dimensions of 15.6 x 12.9 x 0.9 inches.
Display
Outside of the internals, the display is one of the most important parts of any good gaming laptop, in my humble opinion. From a quick glance on the show floor, it looks like Gigabyte has that covered for all three systems.
Despite the screen sizes, both X-series Aorus laptops have a 2560 x 1440p resolution with a 16:9 aspect ratio. The 15X's panel can have either a 165Hz refresh rate or 240Hz and is rated for 100% of the sRGB color gamut. It's big brother is only available in 240Hz and has a 100% rating for the DCI-P3 gamut. The Aorus 16 panel has a 2560 x 1600p resolution with a 16:10 aspect ratio and 240Hz refresh rate. As far as color gamut, it mimics the Aorus 15 with an estimated color reproduction rate of 100% on the sRGB color gamut.
Heat
Keeping things cool in a gaming laptop is always a Herculean task, especially for thin-and-light systems. To combat the heat, each Aorus makes use of the Gigabyte's Windforce Infinity Cooling System, albeit in different ways. The Aorus 17X utilizes a full coverage vapor chamber with a quad of fans whose fins measure a scant 0.15 millimeters thick. The Aorus 16 also employs a set of four fans (0.2mm fins) as well as four heat pipes. Lastly, the Aorus 15X has a dual fan setup with 102 blades each with 0.15mm fins and a set of five heat pipes.
I'm curious to see how well each of these laptops maintain their cool during our testing, particularly during our gaming script test.
Bottom Line
So out of the three new Gigabyte's new gaming laptops, which one is the right one for you. Well, the lack of pricing info makes this a bit tricky to really ascertain. So let's look at specs. If you're looking for something that's a little more portable without sacrificing power, the Aorus 15X is the way to go. If you want all the bells and whistles without compromises, you want the Aorus 17X. And if you have a Golidlock complex and are looking for something that's just right, the Aorus 16 is the middle option that you're looking for.
Ultimately, I can't give a true recommendation until we get each laptop in for review. Until then, stay tuned,
Stay in the know with Laptop Mag
Get our in-depth reviews, helpful tips, great deals, and the biggest news stories delivered to your inbox.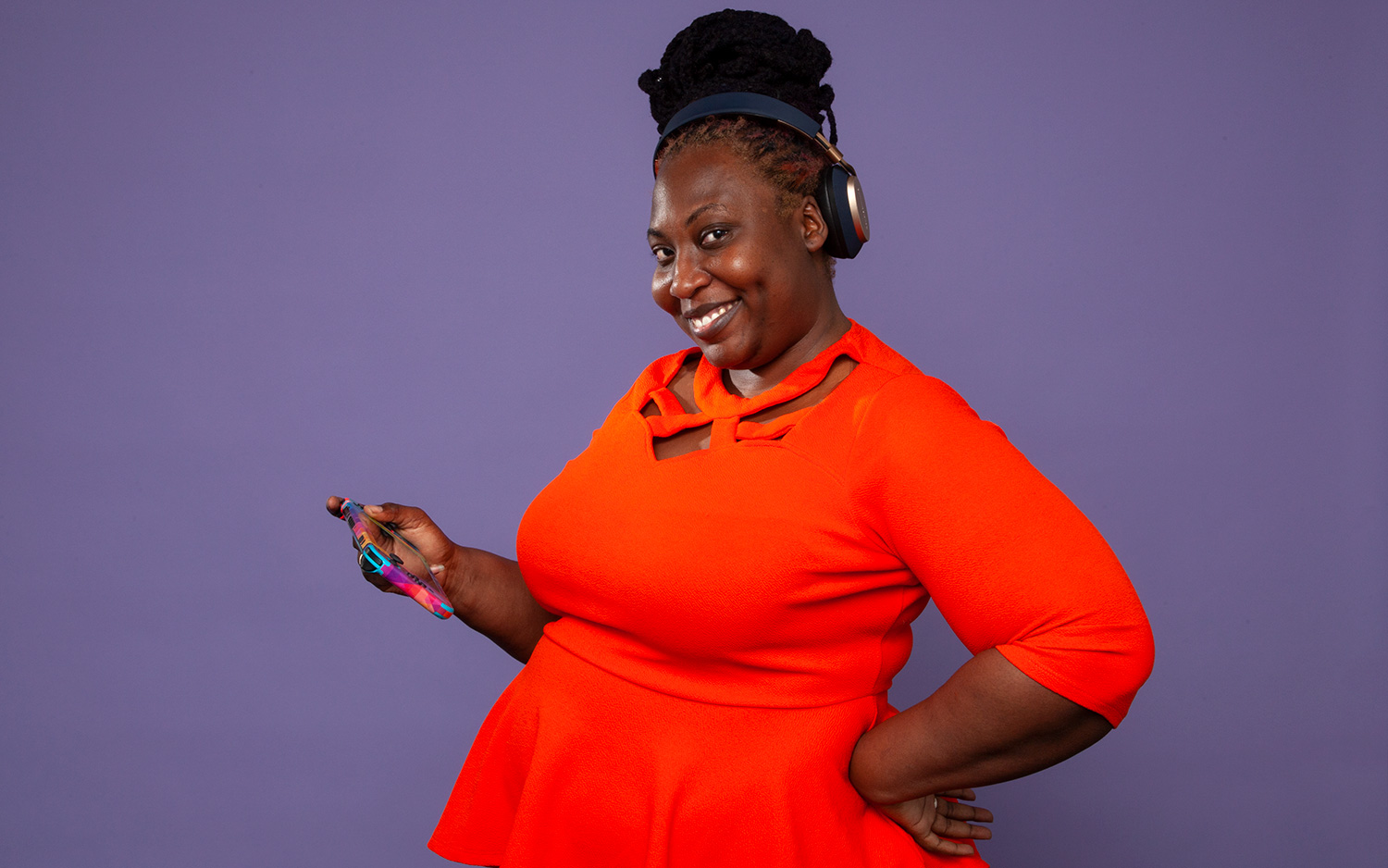 Sherri L. Smith has been cranking out product reviews for Laptopmag.com since 2011. In that time, she's reviewed more than her share of laptops, tablets, smartphones and everything in between. The resident gamer and audio junkie, Sherri was previously a managing editor for Black Web 2.0 and contributed to BET.Com and Popgadget.