Are you willing to pay $8 for Twitter DMs? You may not have a choice
Musk to monetize messages?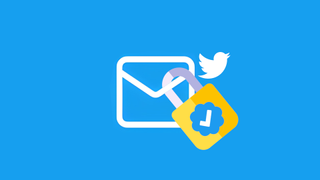 (Image credit: Laptop Mag / Rael Hornby)
Twitter has been a playground for bots for years now. However, this may soon change later this week; the company is poised to take drastic steps to eliminate the site's endless spam problems.
In a recent tweet, Musk confirmed that at some point this week an update to Twitter will limit the ability for users to send direct messages to users that don't follow them. This limitation will only apply to free accounts.
That's right! Musk's grand anti-spam plan to crush every bot on the platform under his heel is the same as his plan for everything else up to now – "pay me."
The Twitter Blues
Of course, that's a rather cynical and simplistic view of things. His real focus is on making use of account verification by means of the social media site's Twitter Blue subscription service. The requirements to getting a Twitter Blue subscription (beyond the monthly $8 fee) include:
Having a complete profile with display name and photo
Having an account that has been active in the past 30 days
Having an account older than 30 days
Having a confirmed phone number associated with the account
Musk's hope is that accounts that meet this criteria are almost guaranteed to be real users, and therefore should be free to engage with the site's many features at will. If a verified user then goes on to engage in spam, that account will be banned, requiring the spammer/scammer to start the whole verification process all over again (including paying for Twitter Blue).
Musk himself stated in the tweet that Twitter Blue's "payment system is a means of verification that increases bot costs by ~10,000X." And while that's factually true, it does leave those that aren't verified (feel free to read this as "don't pay $8 a month to the company") holding the short end of the stick.
Hopefully releasing the update this week. As I've said many times, it is increasingly difficult to distinguish between AI bots. Soon, it will be impossible. The only "social networks" that survive will be those that require verification. The payment system is a means of…June 11, 2023
Free users won't be missing out on a new feature offered only to those with a Twitter Blue membership; they'll instead be having familiar parts of the service torn away from them and held behind a paywall. Something that already caused quite a backlash when it came to the removal of Twitter's legacy checkmarks.
Outlook
If you're anything like me, you probably don't mind the occasional bot sending you a DM. Sometimes, it's nice for a stranger to message you out of the blue – even if they are trying to steal the contents of your crypto wallet.
All joking aside, the spam issue on Twitter is a problem for us all, but so is the introduction of Twitter Blue. A large majority of users shunned the service in protest against Musk's 2022 purchase of the platform and subsequent removal of the legacy blue check system.
In fact, some users now actively view the blue checkmark as a badge of shame or something to scorn – only furthering the unappealing aspect of the service to others.
Twitter's actions to limit how free accounts can interact with others may end up causing even more unrest and agitation towards its blue-badge membership, and hurting the site in the long run.
Taking meaningful and proactive steps to limit the spam and scam activity on the platform is admirable, but snatching a huge chunk of the social element out of a social media network? Not so much.
Category
Back to Ultrabook Laptops
Brand
Processor
RAM
Storage Size
Screen Size
Colour
Condition
Price
Stay in the know with Laptop Mag
Get our in-depth reviews, helpful tips, great deals, and the biggest news stories delivered to your inbox.
Rael Hornby, potentially influenced by far too many LucasArts titles at an early age, once thought he'd grow up to be a mighty pirate. However, after several interventions with close friends and family members, you're now much more likely to see his name attached to the bylines of tech articles. While not maintaining a double life as an aspiring writer by day and indie game dev by night, you'll find him sat in a corner somewhere muttering to himself about microtransactions or hunting down promising indie games on Twitter.