Capcom E3 2021: Resident Evil Village DLC, Monster Hunter updates and more!
Capcom at E3 2021 included news on Monster Hunter, Resident Evil Village and more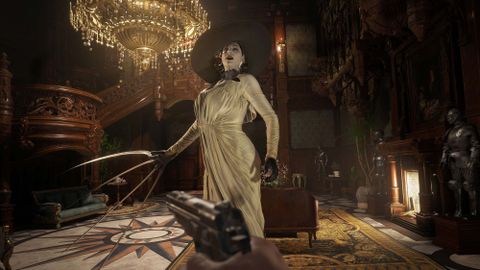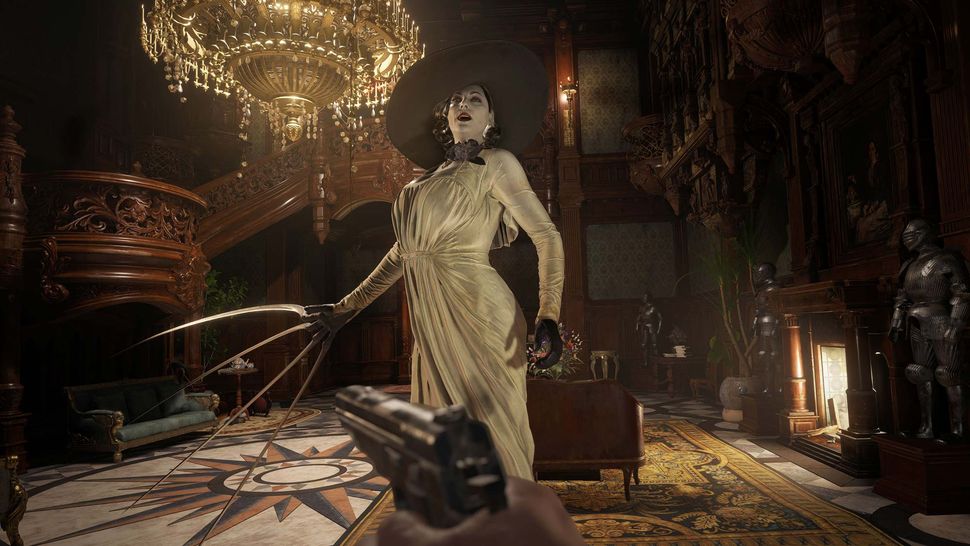 (Image: © Capcom)
Capcom's official presentation at E3 2021 included a showcase on some of its biggest games with news on Resident Evil Village, Monster Hunter Rise, Monster Hunter Stories 2, the Great Ace Attorney Chronicles and finally a look at some of Capcom's esports offerings.
Here's a look at everything that Capcom announced at E3 2021.
How to watch Capcom at E3 2021
In case you missed it you can watch back the full event below, the showcase starts at 15:43 into the video.
Resident Evil Village DLC
Capcom was essentially just taking a victory lap for the stellar reception that Resident Evil Village has received, but it did tip that work on DLC for the game is already underway, but no specifics on when it is coming or what it will include.
Tsuyoshi Kanda, a producer on Resident Evil Village, also announced that Resident Evil RE: Verse, its online multiplayer title that is free for anyone that purchased Resident Evil Village, will go live next month.
Monster Hunter Stories 2: Wings of Ruin
Monster Hunter Stories 2: Wings of Ruin got a new official trailer along with some updates. The game will be available on July 9 and shortly after launch a "New Monstie" is coming, the Palamute which will be available starting July 15. The trial version of the game will be available on June 25 and you will be able to transfer your save data to the full game.
The Deluxe Edition of the game will get you a number of digital in-game outfits, stickers and a new hairstyle and for those that pre-order you will receive a bonus outfit for Ena.
Monster Hunter Rise
Monster Hunter Rise was heavily featured as well with substantial updates coming in June and July.
This kicked off with the announcement of some collab events with Monster Hunter Stories 2: Wings of Ruin, with a June 18 event quest reward for Tsukino and on July 9 you can use save data from Monster Hunter Stories 2 in order to get a "Rider" hunter layered armor set.
Next up was Monster Hunter Rise 3.1 update coming June 24 with new event quests and event quest rewards coming along with paid DLC. Version 3.2 and Version 3.3 were also tipped for end of July and August respectively.
The Great Ace Attorney Chronicles
The game features content that was previously only available in Japan. You are teamed up with the oh so cleverly named, Herlock Sholmes in London in the 19th century.
You will investigate the crime scene, build your case and battle the prosecution in an effort to win the case and ensure that justice is served. The game includes 10 new cases and 8 mini escapes for you to playthrough. It will be available starting July 27 on PS4, Switch and Steam.
Capcom offered a look at some new gameplay features for this release: Dance of Deduction and Summation Examination.
The former has the detective Herlock Sholmes throw out a series of conjectures and then you will discuss the flaws in these discussions with your associate and search for clues to identify these errors and reveal the truth. Herlock will respond to these revelations with new deductions and helps them come to the proper conclusion together.
The Summation Examination takes place in the courtroom and has you essentially facing off against the jury with each of the six members of the jury explaining why they came to their verdict. You need to identify any conflicting statements among the jurors and call them out with evidence to back it up. If you are successful you can change their minds and tip the scales in your favor.
Refresh
The Capcom pre-show is finally kicking off with some Monster Hunter talk ahead of the full showcase starting at 5:30 p.m. Eastern time.
Not surprisingly as we await the event actually getting underway, Lady Dimitrescu is top of mind for some Capcom fans.
summoning circle for capcom e3 hope this works 🕯 🕯 🕯 🕯 lady dimitrescu 🕯 🕯 real   🕯 🕯 🕯 🕯 🕯 🕯June 14, 2021
And we're underway, with talk of Resident Evil Village kicking things off. Additional DLC is coming, but no specifics available yet.
Monster Hunter Stories 2 is up next with the Wings of Ruin
The game will be available July 9th 2021.
Monster Hunter Rise is up next with new updates coming with events and downloadable content.
The Great Ace Attorney Chronicles will be delivering 10 new cases and 8 new escapades.
Two new gameplay features are coming. The first is Dance of Deduction will allow Sholmes to spin his conjecture and then face off with his opponents in an effort to prove his theories correct in a somewhat literal and somewhat metaphorical dance.
Summation Examination is the second. This takes place in the courtroom and you'll seek to sway the jurisdiction by finding flaws in their reasoning and objecting with evidence to back up your claims.
Capcom turns to esports next with Streetfighter 5 talk.
Capcom Pro Tour includes 32 Streetfighter 5 events across 19 different territories for players to get a shot at the Capcom Cup.
That was it for Capcom at E3 2021, short and sweet news updates on four of its biggest titles and a look at Capcom Cup esports for 2021.